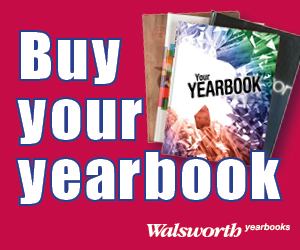 Wahoo High School Yearbooks on sale now!
Orders now being taken for the 2019-2020 Thunderbird
It's easier than ever to buy a Wahoo High School yearbook! Parents and students who want a keepsake to remember the memories of the 2019-2020 school year can buy the 2020 Thunderbird online.
To buy the yearbook online, go to yearbookforever.com, and enter "Wahoo High School." You'll then be directed to the WHS store to purchase your yearbook with a credit card. Yearbooks purchased online are $45 plus a small service charge.
If you'd like to pay with either cash or a check, yearbooks are $45 and can be purchased from Yearbook Adviser John Minnick at the high school. Please contact Mr. Minnick if you have any questions.