Pictured above are, from left, Holocaust Survivors Sami Steigmann and Magda (Perlstein) Brown, who will share their stories with Wahoo Middle/High School students on Wednesday, March 30.
Child Holocaust Survivors featured in next 'Live from Wahoo' assemblies
Sami Steigmann & Magda (Perlstein) Brown share their stories to 6-12th grade students on March 30
For the 2015-2016 school year, the ESU2 Distance Learning Cooperative has initiated Live from Wahoo, an annual series of extraordinary student enrichment and professional development events.
The next Live from Wahoo event will be on Wednesday, March 30, 2016, featuring child Holocaust Survivors Sami Steigmann and Magda (Perlstein) Brown. Steigmann will be featured in a morning session from 10:00-11:30 a.m., and Brown will speak in an afternoon session from 1:30-3:00 p.m. These sessions are intended for middle and high school audiences only. Wahoo High School students will attend the morning session, and Wahoo Middle School students will attend in the afternoon. Students from other middle and high schools across the state will also participate, either in the audience, or remotely via distance learning technology.
----------------------------------------
At 18 months of age Rumanian-born Sami Steigmann, along with his parents, was taken to a forced labor camp in the now Ukraine and there in Mogilev endured Nazi-sanctioned human medical experiments.
He doesn't know what was done to him --his parents were't able to tell him-- only that it left him with life-long pain.
On Magda (Perlstein) Brown's 17th birthday, she and her Hungarian family were crowded onto a railroad box car with 80 other people; her parents went straight to the Auschwitz gas chambers.
After two months, she was transported to Allendorf, Germany to a sub-camp of the Buchenwald concentration camp.
She narrowly escaped the death march to Buchenwald.
On Wednesday, March 30, middle and high school (grades 6-12) students will have the opportunity to personally meet and hear the life stories of these Survivors during a Week of Understanding event co-sponsored by the Institute for Holocaust Education (Omaha) and Nebraska Educational Service Unit 2.
Survivors will be speaking live from the Wahoo Public Schools; however, with the power of videoconferencing technology, audiences may connect from any school location!
• Survivor Sami Steigmann will share his story during a morning presentation (10:00-11:30 a.m.)
• Survivor Magda (Perlstein) Brown will share her story during an afternoon presentation (1:30-3:00 p.m.)
The format of these presentations will consist of 60 minutes of Survivor testimony, followed by 30 minutes during which Survivors will respond to audience questions.
In its sixth year, this important IHE program began as an effort to bring first-hand Holocaust survivor and U.S. liberator testimony to schools across the metro, giving students the opportunity to hear this testimony while survivors and liberators are still here to tell their stories.
When ESU 2 became involved in 2012, the second program year, the geographic reach expanded beyond metropolitan Nebraska schools to include not only live student audiences traveling to Wahoo but also school audiences connecting via video conferencing technologies from the rural east, central and panhandle regions of Nebraska.
"It is my hope that the primary, human experience of meeting and listening to Survivors will give our young adults an understanding and an appreciation that cannot be gleaned from secondary source materials," said ESU 2 spokesperson Diane Wolfe. "I also hope that this encounter will underscore the importance of taking action to prevent social injustice long before it becomes a holocaust-scale mass human disaster."
2015-2016 'Live from Wahoo' Student Enrichment Events:
September 23, 2015
Nebraska photographer Dean Jacobs
World Cultures and Professional Photography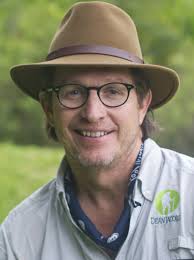 Promoting the Seven Wonders of Humanity: Dignity, Respect, Humility, Curiosity, Generosity, Gratitude, and Kindness.
Dean Jacobs, a native of Nebraska, left a secure job with corporate America to pursue a dream: a dream to travel around the world and to understand the world we share.
The experience of exploring in over 50 countries has exposed Dean to the goodness of humanity and the magnificence of the natural beauty throughout the world.
Dean brought his experiences to our students through a school presentation that focused on the goodness of humanity and the awe of nature. By offering the opportunity to see these qualities in others and themselves, Dean left them inspired and empowered to make their world a better place in which to live. For more information about Dean Jacobs, please visit his website: http://www.deanjacobs.org/
October 20, 2015
School Law Lawyer Karen Haase
Cyber Bullying and Safety

Lawyer, parent and self-proclaimed expert in online behaviors and consequences, Haase of KSB School Law speaks with deep knowledge and expertise, specifically with youth. She frequently presents across the state of Nebraska and beyond on issues related to cyber bullying, sexting, and online safety.
Haase says that regardless of whether we are a student just entering the online world of social media or a teen who has already established an online presence or an adult attempting to navigate these uncertain waters, each of us has much to learn.
Karen is adamant about not banning or blocking access to digital tools, but rather proactively participating and modeling positive behaviors in online collaborative spaces.
Follow Karen Haase via KSB School Law on FaceBook: https://www.facebook.com/KSB-School-Law-105501802853415/timeline/
Visit the KSB web site for publications and resources: http://www.ksbschoollaw.com
November 19, 2015
Veteran Bryan Anderson
People with Disabilities are Just the Same and No Turning Back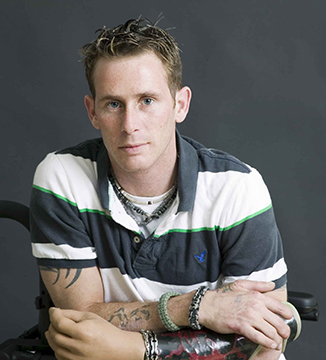 The word conquer has changed meaning for Veteran U.S. Army Sergeant Bryan Anderson. As a soldier it meant taking down the enemy. As one of the few triple amputees to have survived roadside Improvised Explosive Device (IED) injuries while serving his second tour of duty in Iraq in October 2005, what he had to conquer got a bit more personal.
A native of Chicago, Bryan enlisted in the army in April 2001 and "shipped out" September 11, 2001. He was not yet 20 years of age.
Four years later, IED injuries resulted in the loss of both legs and his left hand. Bryan received rehabilitation for a period of 13 months at Walter Reed Army Hospital. He was awarded a Purple Heart.
Bryan's memoir No Turning Back is in major bookstores throughout the country, and his story was also featured in Marvel Comics Captain America Theater of War in a special edition titled To Soldier On.
In his inspiring memoir, Bryan shares his infectious love for life that touches anyone who's faced hardship. Anyone, in any circumstance, can overcome the toughest challenges, by not just surviving, but thriving. No Turning Back is a testament to pure hard work, perseverance, and hope for a better life – no matter what shape it takes.
In 2012, at the age of 30, wounded warrior Anderson was interviewed by USA TODAY, and his "road back" story has become part of a wounded nation's story.
As the National Spokesman for Quantum Rehab, Bryan travels the country delivering his message of perseverance and determination in major rehab facilities. In addition, he is an Ambassador for the Gary Sinise Foundation and a spokesman for USA Cares, a national non-profit organization focused on assisting post 911 veterans in times of need.
December 10, 2015
Domesti-Pups http://www.domesti-pups.org
Service Animals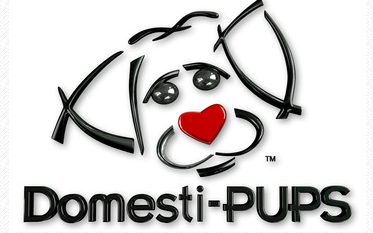 Michelle Ashley dealt with chronic depression all of her life, and when it was suggested that having a dog might help her with her condition, she soon had a canine companion.
Now, more than 11 years later, Domesti-PUPS (www.domesti-pups.org) provides eight different services and programs. These range from petting, to reading, to services that aim to improve the quality of life for persons with special needs through the assistance of animals. Domesti-PUPS also promotes awareness through education.
Founder and CEO Ashley said that the non-profit organization has expanded beyond Lincoln and has sites in Omaha and St. Joseph, Mo., with some 150 volunteers spread across the three locales.
The organization's programs include:
Petting-PUPS - Volunteers with their own dogs visit elderly residents in nursing homes and assisted living centers;
Edu-PUPS - Certified therapy dogs enhance learning in classrooms, from assisting in soothing emotional needs to motivating children to learn. Ashley said approximately 41 Edu-PUPS are in Southeast Nebraska schools;
Reading-PUPS - Certified pet therapy teams are partnered with children who are below their class reading level. The children read aloud to the dog, which is a non-judgmental participant;
Praising-PUPS - A faith-based pet therapy program with a religious mission;
PUPS-Teach-Us - An awareness program designed to educate the public on the benefits of the human-animal bond and service dog advocacy;
Raising-PUPS - For 12-14 months, volunteer families raise a puppy that will go on to become a service dog;
Service-PUPS - Highly trained dogs that assist persons with physical mobility conditions. Training time for these dogs ranges from 18 months to two years. These dogs meet the minimum requirements set by Assistance Dogs International and are placed with clients nationwide;
Prison-PUPS - Training and certification for inmates to learn skills related to the pet industry. Inmates at the Lincoln Correctional Center and the Nebraska State Penitentiary are training service dogs for persons with physical disabilities.
Ashley explains that it is an involved and dedicated process for a dog to be accepted into one of the Domesti-PUPS programs. She said there is an initial basic training program for the dog and its owner, followed by testing for American Kennel Club good citizen classification. After that, there is a three month period of on-the-job training and supervised visits, and, finally, certification.
Dogs used in the Reading and Edu programs receive additional supervised training.
"Teachers deal with so many different issues, and sometimes a dog's presence can help reach children," Ashley said.
She added that people with physical or medical disabilities can be more independent with assistance from a service dog. She gave the example of a woman with epilepsy who had never taken a bath for fear of a seizure while in the bathtub. Her service dog was trained to pull the tub's drain plug if necessary.
Another woman, who had mobility issues, had a service dog that was taught to pull a laundry basket along the floor to the laundry room.
"Service dogs can help the physically challenged in ways that regular people cannot imagine," Ashley said.
"The different services that dogs can provide to humans are not something you can bottle and spray on," she added. "It is a neat and very special connection."
January 26, 2016
Nebraska Author Julia Cook
Young Authors

It is Julia Cook's belief that In order to teach children, you must enter their view of the world, and that is how she went from being a school teacher and counselor to being an award-winning children's book author.
Several years ago, Julia was searching for an effective story to teach children about the differences between tattling and telling. When she couldn't find the right resource, she decided to write her own book - Tattle Tongue. Fast forward seven years later, and she has more than 50 published books and activity guides.
She now travels the country inspiring others to follow in her footsteps. "There are so many ideas out there that need to be shared" says Julia who takes top research and creativity translates it into "kid language" that is both entertaining and engaging. Her light, humorous approach keeps kids laughing while they're learning good behavior skills. Her creative work compasses life issues, interactions, communication, behavior, health and hygiene, mental health, and even parents.
The goal behind all of Julia's books and efforts is to actively involve people into her fun and creative stories and teach them to become life-long problem solvers --and quite possibly published authors.
Julia has received the Association for Educational Publishers Distinguished Achievement Award, and her books have been honored by the National Parenting Center and Mom's Choice Awards. Her books have been referenced in such publications as Parent's Magazine, The New Yorker, The Chicago Tribune, Yahoo.com, drlaura.com, and babyzone.com and she has also been featured on CNN's HLN News, and several large metropolitan networks.
Julia has presented in more than 800 schools across the country and regularly delivers keynote addresses at national education, counseling and character conferences.
Connect with Julia Cook online at: http://www.juliacookonline.com
February 24, 2016
About the Tuskegee Airmen, by surviving WWII Tuskegee Airman Cpl. Robert Holts (Ret.)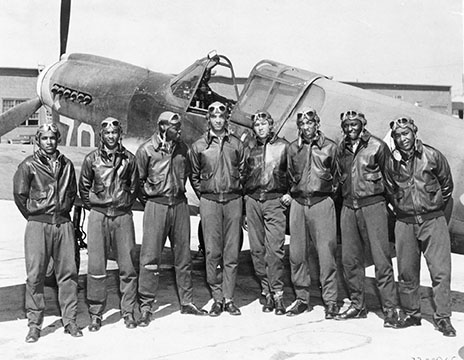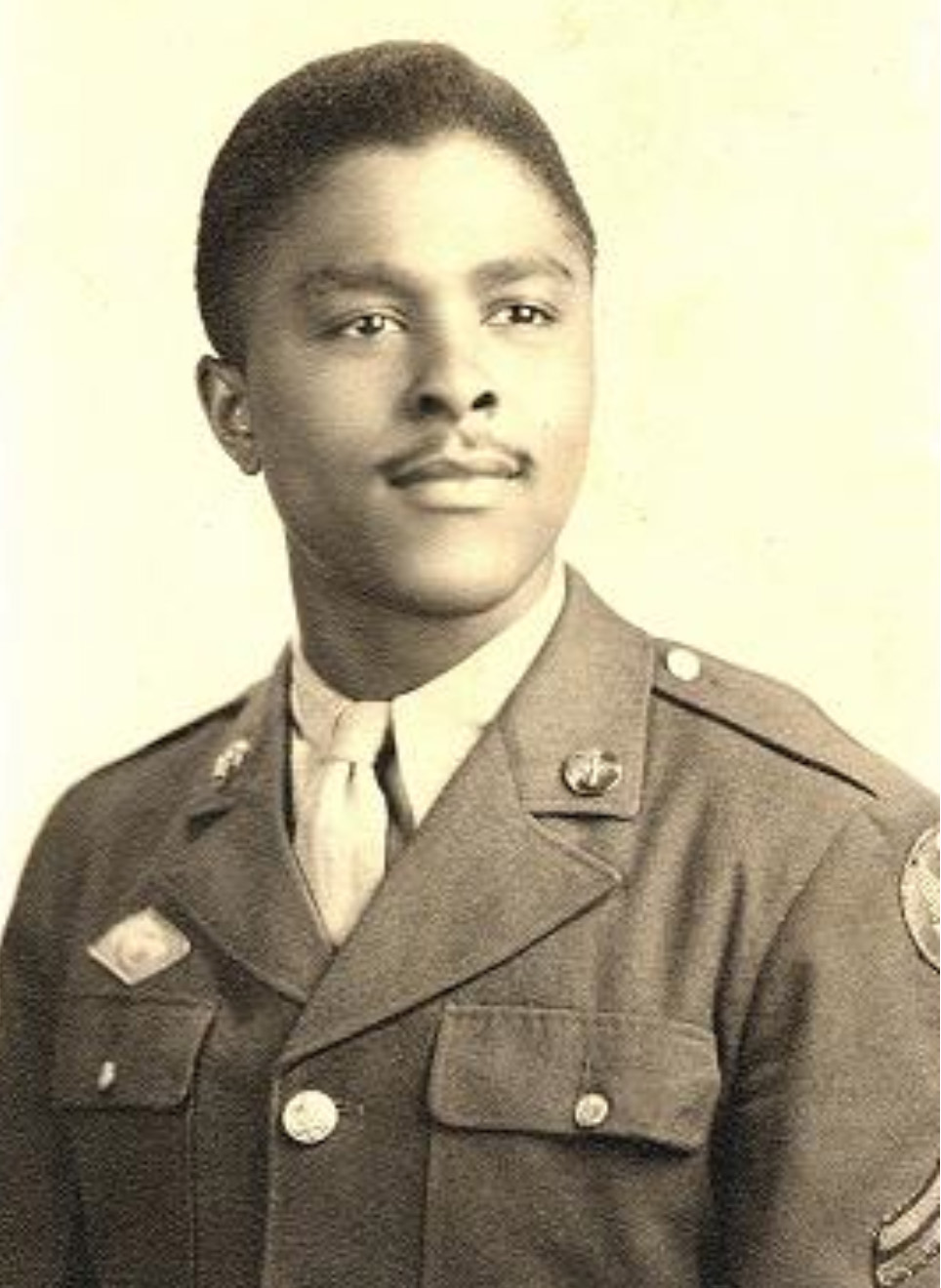 The Tuskegee Airmen were among the first African American pilots allowed to fly in the U.S. military during World War II, still a time of segregation and discrimination.
Robert D. Rose, president of the the Alfonzo W. Davis Chapter, Tuskegee Airmen, Inc., will accompany and present on behalf of last known surviving Nebraska Tuskegee Airman retired Cpl. Robert Holts.
Holts, now 91 years of age, will respond to questions following Rose's presentation.
On July 19, 1941, the U.S. Army Air Corps began a program in Tuskegee, Alabama to train African­ Americans as military pilots, aircraft mechanics, flight engineers, gunners and many other aviation related specialties. This training was termed the "Tuskegee Experiment." The students who participated in this program are known as "Tuskegee Airmen."
Tuskegee Airmen have an outstanding reputation of escorting over 200 bombing missions with minimal bomber losses during World War II. Flying P-39's, P- 40's, P-47's and their custom painted Red Tail P-51 Mustang, they destroyed over 260 enemy aircraft, sank one enemy destroyer and demolished numerous enemy installations.
Founded in 1988, the Alfonza W. Davis Chapter of the Tuskegee Airmen, Inc. in Omaha is one of 51 nationwide, and its membership includes four original Tuskegee Airmen. Download Chapter brochure.
On March 29, 2007, over 300 original Tuskegee Airmen ascended on our Nation's Capitol to receive the prestigious Congressional Gold Medal for their contributions, accomplishments, heroics and bravery exhibited during World War II. Many widows and children representing their parents were also in attendance. The Rotunda seated more than 600 guests, including members of Congress.
March 30, 2016
sponsored by the Institute for Holocaust Education
Child Holocaust Survivors present their life stories
Sessions suited to middle and high school audiences. Please, no students below grade 6.
Session fees are not applicable to this event.
The Middle School (MS) session is 10:00 a.m. - 11:30 a.m. (60 minutes, then 30-minute Q&A)

The High School (HS) session is 1:30 p.m. - 3:00 p.m. (60 minutes, then 30-minute Q&A)
If you are from another school and would like to participate in any of these events, please click HERE to access the ESU2 website, which contains registration links.
For more information about the Live from Wahoo series, contact Diane Wolfe, digital learning director at Educational Service Unit 2, at dmwolfe@esu2.org or 402-721-7710.
For registration assistance, contact Joan Wilson, administrative assistant, at jwilson@esu2.org or 402-721-7710 ext 228.