WPS K-12 Video Conferencing / Digital Field Trip Opportunities
Wahoo Elementary 3rd grade students have connected to the Tusker Power virtual field trip for many years. These interactive sessions are offered by Morrill Hall on the UNL campus.
Digital video conferencing/field trips open the door to thousands of 21st Century opportunities for teachers to enhance their instruction by providing live programming offered by world-wide colleges, universities, museums, state/federal governmental departments, zoos, hospitals, businesses, etc.
From learning about the U.S. Constitution and Declaration of Independence via connecting to The National Archives in Washington D.C., to viewing a live, narrated open heart surgery in anatomy class, sponsored by the Museum of Science and Industry, there is something for everyone. The sky's the limit!
The following is an online database you should consult to browse what's available: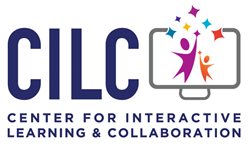 CILC (Center for Interactive Learning and Collaboration)
(Create a user name and password for free. Once logged on, click on the "Content Provider Programs" icon and then search by a topic you wish to explore. Click HERE to view a list of CILC content providers.)
Contact Ms. Spaulding if you have any questions about these exciting opportunities, need suggestions for programs that align with your instruction, or need assistance scheduling or broadcasting these sessions.