2023-2024 Activity Ticket Information
New activity tickets available for purchase on GoFan starting Aug. 1
Activity Tickets:
Activity tickets for the 2023-2024 school year will be available beginning on August 1. All middle and high school students that will participate in an activity (this includes sports, choir, band, speech, etc.) must purchase this activity ticket. If your student is only going out for one activity, he/she still needs to purchase an activity ticket (if your student is just participating in the spring, it is better to purchase a ticket in the fall so that they can use it the entire year). An activity ticket will entitle a student to attend school-sponsored athletic events. It cannot be used for tournaments such as conference, sub-districts, districts, or for the holiday tournament (If your student qualified for free/reduced lunches, he/she may apply for a student fee waiver. This form can be found in any principal's office.). Student activity tickets will cost $50.00. Tickets should be purchased on or before the first home activity.
Adult activity tickets are available at a cost of $60.00. Adult tickets may be used to attend all regularly-scheduled home athletic events (except conference, sub-districts, districts and the holiday tournament) throughout the school year.
We will continue to use digital activity tickets this year, which will be available for purchase on the District's GoFan page, beginning on TUESDAY, AUGUST 1. There will not be any "convenience fees" when purchasing a digital activity ticket. All GoFan fees will be waived for this purchase.
CLICK LOGO BELOW TO PURCHASE (beginning August 1, 2023)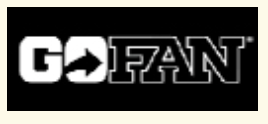 We will continue to offer our Golden Age Warrior Pass for those 60+. Please email mkrecklow@wahoowarriors.org or rbarry@wahoowarriors.org to receive your complimentary GoFan ticket.
The cost to attend sports activities (without an activity ticket) is below:
Varsity Games (Regular Games): Adults - $6.00, Students - $5.00
Varsity Tournaments: Adults - $7.00, Students - $5.00
JV/Freshman/MS Games: Adults - $4.00, Students - $3.00
JV/Freshman/MS Tournaments: Adults - $5.00, Students - $4.00
If you have any questions about activity tickets, please contact WPS Activities Director Robert Barry at (402) 443-4332, ext. 4004, or email rbarry@wahoowarriors.org.