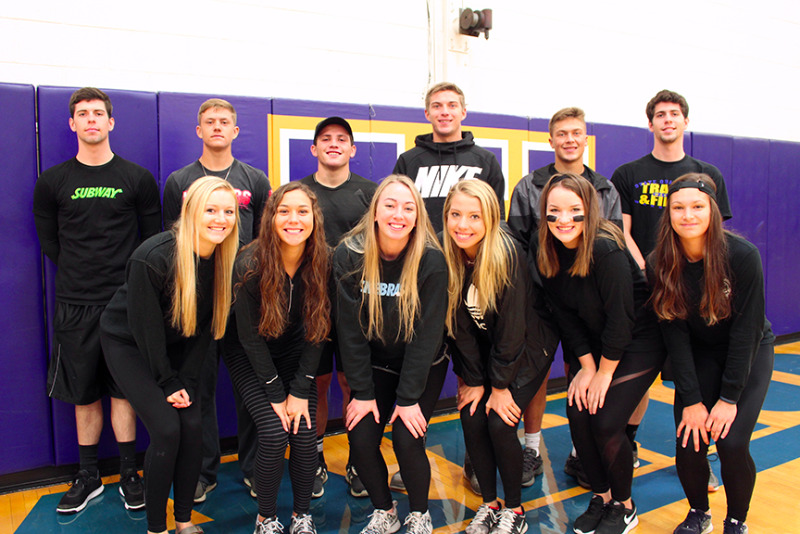 Congratulations to the 2017 WHS Homecoming Candidates, front row (from left): Taryn Scheef, Sarah Iversen, Maddie Larson, Katie Pearson, Kristin Callan, and Brianna Brabec. Back row: Isaac Redding, Billy Hancock, Tucker Hancock, Cameron Quick, Dylan Egr, and Aaron Redding.
Homecoming 2017
Candidates & list of week's events posted (Sept. 18-23)
WHS Homecoming 2017 will be held September 18-23.
Candidates
Congratulations to your 2017 Homecoming Candidates:
Queen: Brianna Brabec, Kristin Callan, Sarah Iversen, Maddie Larson, Katie Pearson, Taryn Scheef
King: Dylan Egr, Billy Hancock, Tucker Hancock, Aaron Redding, Isaac Redding, Cameron Quick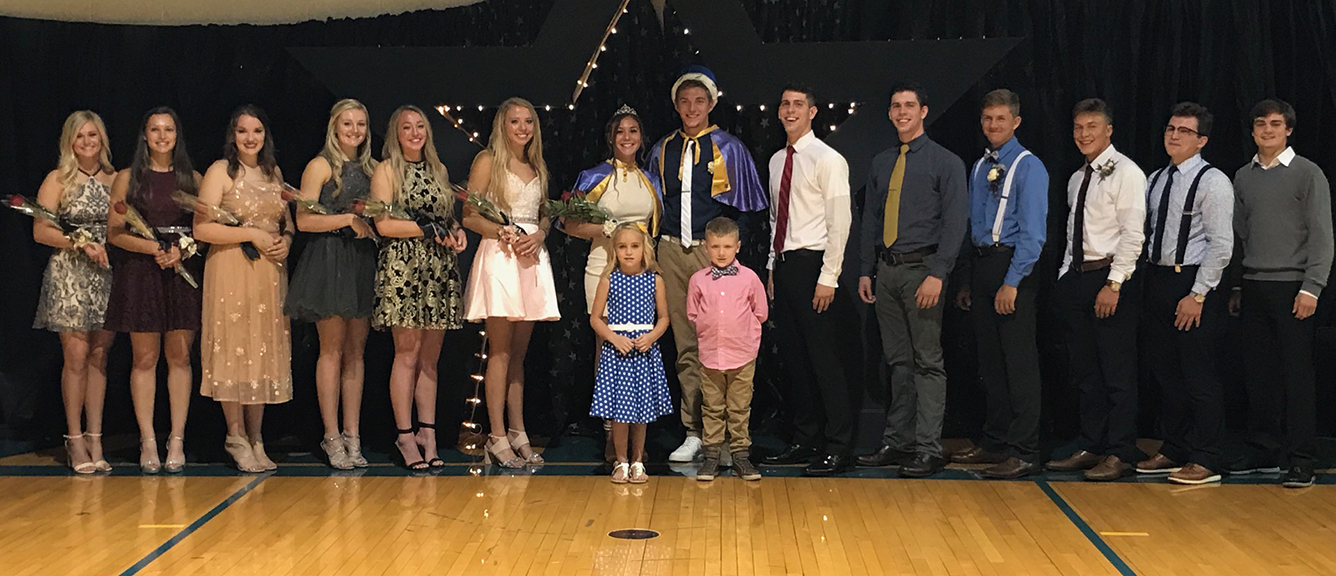 Congratulations 2017 Homecoming Queen Sarah Iversen and King Cameron Quick!
2017 Homecoming/Spirit Week Activities:
Reminder: When planning for dress up days, please remember that dress codes apply (hats/headwear must be theme related, & no masks are allowed)
Monday, September 18
Theme: Class Color Day
Freshman-Yellow
Sophomores-Blue
Juniors-White
Seniors-Black
Staff-Pink
Tuesday, September 19
Theme: Tacky Tourist!
• Girls Golf @ Arlington
• Volleyball @ Ashland-Greenwood
• Softball @ York
Wednesday, September 20
Theme: Pajama Day!
Thursday, September 21
Theme: Character Day! (Movie/TV/Book/Meme)
• Cross Country @ North Bend Central
Friday, September 22
Theme: Can't Hide that Warrior Pride!! Spirit Day
• Pep Rally 8th period
• Football Varsity vs. David City
Saturday, September 23
• Softball NCConf Tournament @ Syracuse
• Homecoming Dance 7:30-11:30 p.m.
• Homecoming Coronation 10:00 p.m.
Homecoming Dance
"Hollywood Walk of Fame"
7:30-11:30 p.m. (doors close at 8:30 p.m.)
Coronation at 10:00 p.m.
Admission: WHS Activity Ticket or $5/person
(Outside dates must have paperwork turned in to the office by Thursday, September 21)