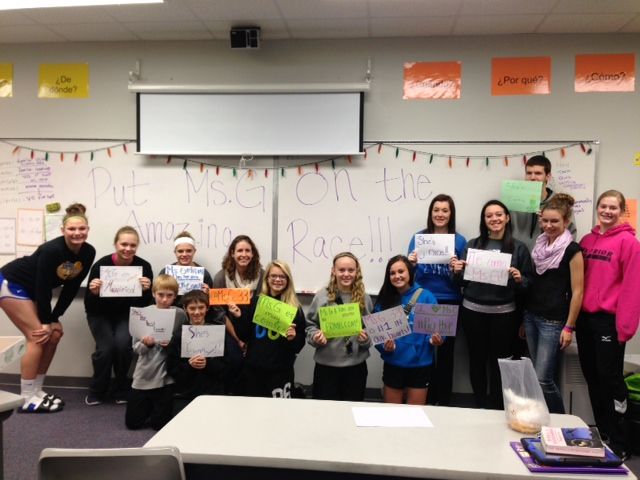 Warrior teacher hopes to be Nebraska's first 'Amazing Race' contestant
Ms. Griffin ready for a new adventure!
¡Hola everyone!
It's true! My boyfriend, Tom, and I are trying to appear on CBS's "The Amazing Race!"
Applications are due this Thursday. In an effort to generate as much attention to our application as possible, we are asking for help in spreading the word to CBS that they should really give us a call back!
We would be the first Nebraskans on the show, and probably some of the most "normal" contestants they have seen. We are your all-around Nebraskans: hard working & competitive, yet super nice and humble.
Tom and I have been dating seven years, and have already traveled together to Ireland, Portugal, Spain and Australia. Our craziest adventures include: skydiving, running with the bulls, scuba diving and spelunking.  
We are so ready for "The Amazing Race!"
Please help us spread the word by visiting the WPS Facebook and Twitter pages--favorite, share, like, and retweet our story/picture!!
We appreciate your support, and promise we won't let you down! :)