WHS Sophomore Creates Winning Design for 2013 NE Stock Market Game T-shirt Competition
Sotelo's Submission Chosen from State-Wide Submissions
WHS sophomore Ivan Sotelo
And the winner is…..Ivan Sotelo!!!!
Sotelo's design was recently chosen to be on the t-shirts for the 2013 Nebraska Stock Market Game. The Stock Market Game is played in the Economics class and is sponsored by the Nebraska Council on Economic Education.
Sotelo will receive $50 and is invited to attend the Banquet of Champions, along with his teacher, Barb Shanahan, on May 1 at the Nebraska Champions Club in Lincoln. Everyone attending the banquet will receive a t-shirt with Sotelo's design.
Congratulations Ivan!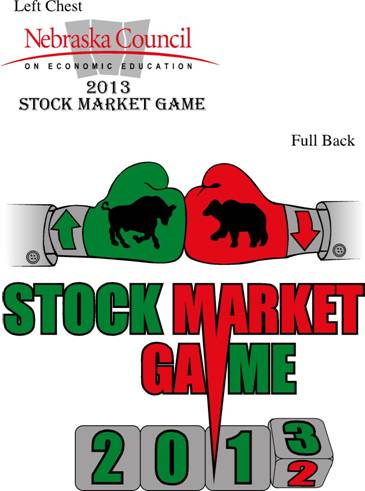 WHS Sophomore Creates Winning Design for 2013 NE Stock Market Game T-shirt Competition
Jake and Janae

Apr 17, 2013

Way to go Ivan!!!!!!!!

Judy Stukenholtz

Apr 19, 2013

Congratulations, Ivan!! Great design!

Cara Weichman

Wahoo Public School

Sub. para-educator

Apr 19, 2013

Great Design!! Congratulations Ivan!

Cole J. Peterson

Apr 23, 2013

Wow wonderful design Ivan!!!!!