K-12 U. S. Government Resources
PLEASE DON'T BE AFRAID of these government-sponsored sites! There is TONS of great information available at these sites for classroom use!! BILLIONS of taxpayer dollars are used annually on government publications, in both print and digital formats, and much of this information is published directly for teacher/student use. There's something for everyone.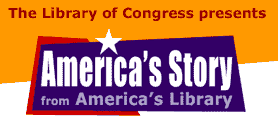 Students can find out what Abraham Lincoln had in his pockets the night he was assassinated; read about Buffalo Bill Cody and his Wild West shows; learn about the heroism or Harriet Tubman as she helped slaves escape; find out what a 'cloth sandwich' is; or see a film of a break dancer way back in 1898. Young students can also learn what happened on the day they were born, or go to Explore the States if they are working on a report on one of the United States. They can also send a postcard to a friend and play a scavenger hunt. This site does a great job of making history fun for young students.
-------------------------


A site created by the Centers for Disease Control and Prevention. BAM! Body and Mind will tell you everything you need to know about all of the stuff that matters. Whether it's nutrition, physical activity, stress, safety, or diseases, we've got you covered! We designed this specifically for you—kids 9–12 years old—and even have some awesome games and quizzes to test your skills!
Parents and teachers, BAM! has something for you too. Browse the site to see what kids are learning about. Take a look at the Teacher's Corner to see how BAM! topics can be incorporated into classroom activities.
Explore all of our topics and pages and stay tuned for updates.
-------------------------


Ben's Guide to the U.S. Government, a service of the Government Publishing Office (GPO), is designed to inform students, parents, and educators about the Federal Government.
-------------------------


(Maintained by the U.S. Library of Congress)
A listing of the searchable Library of Congress and other digital collections with a focus on history and cultures from around the world.
-------------------------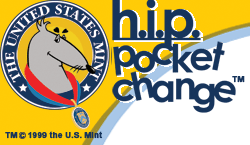 This site is sponsored by the United States Mint. What does the U.S. Mint do? The Mint makes coins! Every penny in your pocket was made in the United States by one of the Mint's facilities. This website offers a variety of games and student activities pertaining to our money and how to count it.
-------------------------


The Library of Congress is the largest library in the world, with millions of books, recordings, photographs, newspapers, maps and manuscripts in its collections. The Library is the main research arm of the U.S. Congress and the home of the U.S. Copyright Office. A gold mine of information in many curricular areas. YOU COULD EASILY LOSE A COUPLE YEARS OF YOUR LIFE EXPLORING THIS SITE!
-------------------------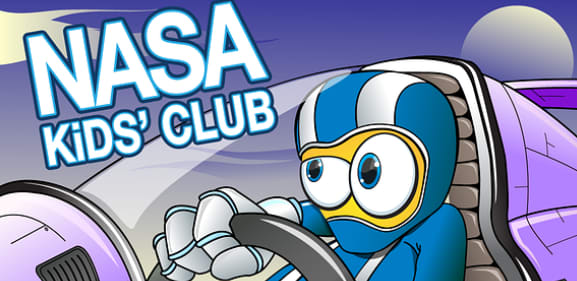 The National Aeronautics and Space Administration offers this site where kids can learn about the earth, the sun, or the evolution of space travel via a variety of games and interactive activities.
-------------------------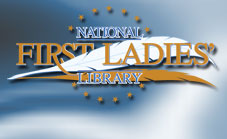 Biographies, lesson plans for teachers, a timeline and a bibliography for every First Lady since Martha Washington.
-------------------------


Nebraska Public Documents is a collaborative effort between the Nebraska Library Commission, the Nebraska State Historical Society, UNL, and UNO. This project provides free public access to digitized historic annual reports of state agencies in Nebraska for the use of students, scholars, and the general public.
-------------------------


The state's official website.
-------------------------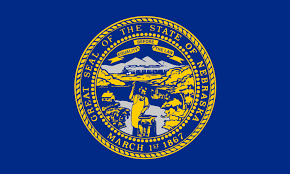 Nebraska Blue Book
The Blue Book is Nebraska's official reference manual, with information about the state's government, geography, economy, history, and culture.
-------------------------


Whatever you want or need from the U.S. government, it's here. You'll find a rich treasure of online information, services, and resources. This is the U.S. government's official web portal, priding itself on having something to offer all users.
-------------------------


Useful to those studying civics or political science. This is the official handbook of the federal government, and it provides information on the various agencies of the federal government and also the quasi-official agencies, as well as the international agencies with which the U.S. government does business. Each listing gives a brief history of the agency, tells its role in the government, and describes its programs and activities. The principal officials along with their phone numbers are also listed.
-------------------------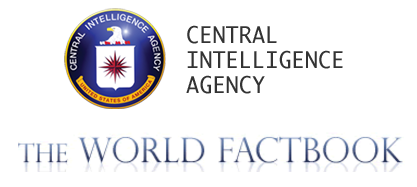 "The World Factbook provides information on the history, people, government, economy, geography, communications, transportation, military, and transnational issues for 267 world entities. Our Reference tab includes: maps of the major world regions, as well as Flags of the World, a Physical Map of the World, a Political Map of the World, a World Oceans map, and a Standard Time Zones of the World map."