K-12 Geography Resources


GEOGRAPHY
Resources for students and teachers of geography. Discover the world with articles, fact sheets, maps and more that explore landscapes, peoples, places, and environments both near and far.
-------------------------


Click the state you're interested in for quick access to a variety of state specific facts and other useful information. Easy to use and elementary student friendly.
-------------------------



(Maintained by the U.S. Library of Congress)
A listing of the searchable Library of Congress and other digital collections with a focus on history and cultures from around the world.
-------------------------


Travel & Cultures
A very impressive web site with tons of information and photos from every continent, country and city.
-------------------------


NationMaster is a massive central data source and a handy way to graphically compare nations. NationMaster is a vast compilation of data from such sources. Users have access to maps and graphs of all kinds of statistics with ease. Their goal is "to be the web's one-stop resource for country statistics on everything from obesity to murders."
-------------------------


A directory of lesson plan and activity websites for middle school teachers of current events, geography, and government.
-------------------------


Links to numerous interactive games for U.S. and World Geography, as well as numerous other subjects. Targeted to elementary and middle school students.From their web site: "We design educational software and online games with these goals: 1) To add sound and visual effects to make learning fun and more memorable. 2) To design games with many difficulty levels so that players will continue to be challenged no matter how far they progress. 3) To provide games that will exercise players' brains."
-------------------------


"WorldAtlas has had a presence online since 1994. Over the years, the site has evolved to fill a niche on the web that aims to provide informative content surrounding the realm of geography that is both factually accurate and enjoyable to read. Through charts, tables, lists, graphs and articles, WorldAtlas covers topics that reach beyond geography to include sociology, demography, environment, economics, politics, and most recently, travel. This content is in addition to the amazing database of original maps that can also be found on the site. WorldAtlas is used as a resource for educators, students, and those who are simply curious about the world around them."
-------------------------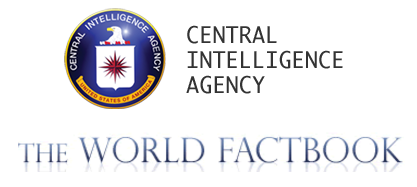 "The World Factbook provides information on the history, people, government, economy, geography, communications, transportation, military, and transnational issues for 267 world entities. Our Reference tab includes: maps of the major world regions, as well as Flags of the World, a Physical Map of the World, a Political Map of the World, a World Oceans map, and a Standard Time Zones of the World map."