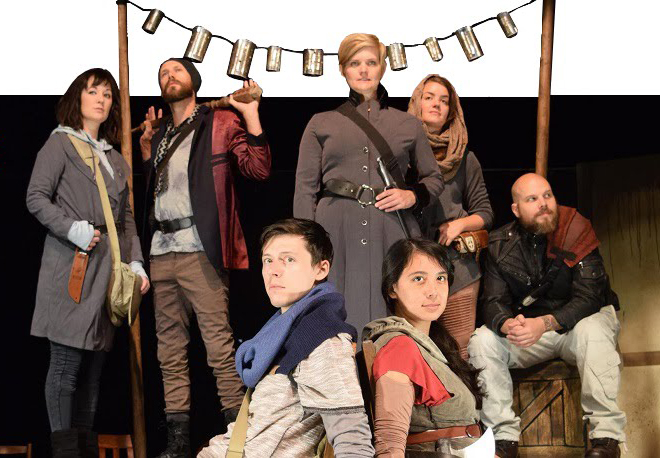 Nebraska Shakespeare will present "Romeo and Juliet" on the WPS Performance-Learning Center stage on Friday, October 27 at 9:00 a.m. Community members are invited to attend.
NE Shakespeare to present "Romeo and Juliet" on WPS Stage October 27
12th Annual Nebraska Shakespeare On Tour makes stop in Wahoo for 9:00 a.m. performance; community members welcome
"These violent delights have violent ends." --Romeo and Juliet, II.6
Nebraska Shakespeare returns to Wahoo High School for its educational "Shakespeare On Tour" production of "Romeo and Juliet" Friday, October 27, 2017 at 9:00 a.m. in the WPS Performance-Learning Center. All students grades 9-12 will attend the performance, and community members are also invited to attend for no charge.
"A community divided, wracked with fear and rocked by violence. Romeo desperately struggles to retain what is left of art, beauty, and love. Juliet, clinging to her family for protection and strength, has fallen victim to their blind hatred. In an attempt to find control over their own hearts, Juliet and Romeo discover that in this desolate wasteland, merely surviving is insufficient. Despite the ongoing civil destruction, it is the internal conflict between head and heart that holds this world hostage. Presented through a Brechtian theatrical lens, this Romeo and Juliet lays bare the means of production, transforming characters before the audience, and stripping away the disguise of live performance. This world must change or be forever broken," wrote Sarah Carlson-Brown, Director of Romeo and Juliet On Tour and Director of Education for Nebraska Shakespeare.
Romeo and Juliet is a required reading for all WHS freshmen, so students will enter the performance with a good amount of background knowledge.
The fully-staged, 75-minute performance will include a discussion with the director and actors. In addition to WHS, this production will tour to more than 30 middle schools, high schools and communities throughout Nebraska and Western Iowa through early November, including many underserved communities where professional productions of Shakespeare's plays have not been made available.
The touring company for "Romeo and Juliet" consists of nine members: Sarah Carlson-Brown, Director; Wesley A. Houston, stage manager; and actors Chloe Armao, Katie Becker Colón, Vincent Carlson-Brown, Matthew R. Olsen, Bianca Phipps, Josh Ryan and Ashley D. Spessard. The costumes are designed by Lindsay Pape and the scenery is designed by Brendan Greene-Walsh. Click HERE to view the Tour's 2017 program, which includes additional information about the program and features of those involved in the production.
The National Endowment for the Arts in partnership with Arts Midwest presents Shakespeare in American Communities. Nebraska Shakespeare is one of 40 professional theater companies selected to participate in bringing the finest productions of Shakespeare to middle- and high-school students in communities across the United States.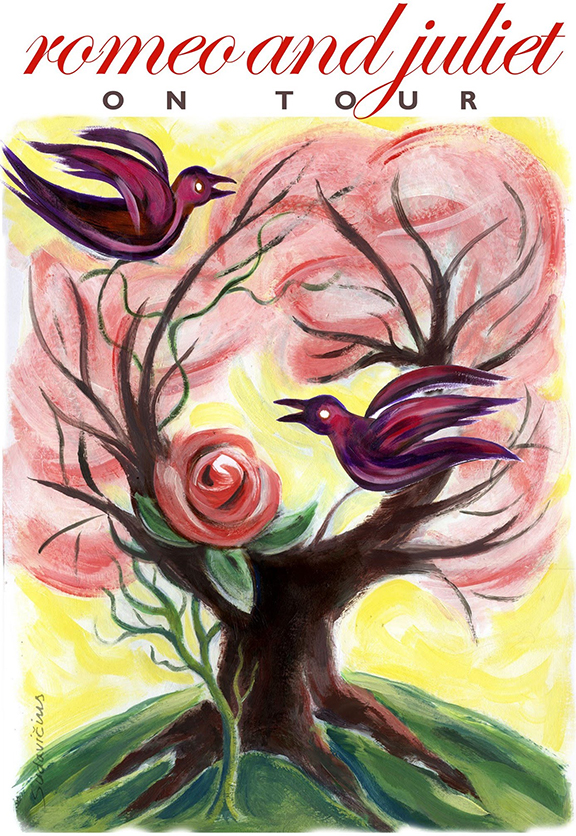 About Nebraska Shakespeare
Nebraska Shakespeare Festival, Inc., is a nonprofit organization founded in 1986 with the vision to make Shakespeare a part of society beyond literature and classrooms. The organization works to achieve this vision by providing opportunities for interaction and learning that are both free and accessible to the public. Nebraska Shakespeare currently serves 50,000 individuals through quality theatrical performances and educational forums including Shakespeare On The Silverscreen, Shakespeare On The Green, Camp Shakespeare, Shakespeare On Tour, Director's Reading Series and Anne Dittrick Sonnet Writing Contest for students and adults. These programs are made possible through collaboration with Creighton University, University of Nebraska at Omaha, the City of Omaha, generous benefactors, talented artists, seasoned staff and 200-plus dedicated volunteers. For more information and a full list of events and programs, call 402.280.2391 or visit www.nebraskashakespeare.com.