Tyler Ruzicka is Beijing-bound!
WHS senior awarded a highly-competitive Federal NSLI-Y scholarship; prepares for year-long study in China
WHS senior Tyler Ruzicka is the recipient of a highly-competitive NSLI-Y scholarship, and will spend the next year studying abroad in Beijing, China. The scholarship is sponsored by the U.S. Government.
"谢谢 @NSLIY for giving me this amazing opportunity . . . It's a dream that I've had for a long time and it's finally coming true!" (4/8/2015 tweet from @TYnamite1)
WHS senior Tyler Ruzicka (aka TYnamite1) wants to be a Chinese interpreter at the United Nations, and he received an announcement last week that will give him one heck of a boost toward reaching that goal!
A letter from the American Councils for International Education and the U.S. Department of State, dated April 8, 2015, confirmed the good news: After a rigorous application and interview process, Ruzicka has been selected to receive a 2015-16 National Security Language Initiative for Youth (NSLI-Y) scholarship!
This very highly-competitive scholarship, sponsored by the Government of the United States, through the Bureau of Educational and Cultural Affairs of the U.S. Department of State, allows students to travel abroad for an intensive year-long language and culture study. The scholarship covers all program-related expenses.
"The NSLI for Youth selection committee believes that you have the ability to meet the challenges of a rigorous overseas language program," wrote Lisa Choate, the Executive Vice President of the program.
Ruzicka's destination: Beijing, China.
Ruzicka will leave Wahoo in late August. Following a three-day orientation in Washington, D.C., he will be en route to China's capital, where he will spend the next year. Ruzicka will spend his weekdays living on a school campus, studying all aspects of the Chinese language and culture. On weekends and Holidays, he will live with a Chinese host family, and experience the country outside of the classroom.
"Wow! What an incredible and well-deserved opportunity for Tyler," commented WHS Principal Jason Libal. "He is reaping the benefits of his hard work and dedication as a student. Tyler is a tremendous student and an even better person. I hold great confidence that Tyler will fully enjoy and take advantage of his time studying in China. Great job Tyler! WHS is proud of you!"
祝賀 (Congratulations) Tyler on this impressive, well-deserved honor!
---------------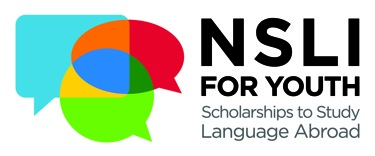 NSLI-Y Program Description (from the NSLI for Youth website):
Program Overview
The NSLI-Y program emphasizes language acquisition in an immersion environment through a combination of classroom language instruction, Chinese secondary school campus life and weekend stays with host families. Additionally, students will take part in after school activities that will include cultural enhancement events on select weekdays and weekends, participation in school clubs and campus events, research and extra-curricular projects, and group activities facilitated by program staff. Program participants will spend weekends and school breaks with Chinese host families. By the end of the program, participants will have achieved progress in language proficiency and will have gained a deeper understanding of the host country culture.
Participants will be enrolled in the International Department of Beijing No. 80 High School. Students will take language classes daily, Monday through Friday, with other international students and NSLI-Y peers. Chinese language classes will take place throughout the day at the school's campus. Classroom instruction will focus on all aspects of the language, including reading, writing, listening, speaking, grammar, vocabulary, and phonetics, and will also include regular homework and testing components.
In addition to language classes, students will attend classes, such as arts, physical education, music, and other cultural classes with international students. Students will follow the official full daily schedule of their host institution which will include mandated study, review and homework sessions. NSLI-Y program participants will attend classes and study hours for the majority of the day, with regulated times for wake up, breaks, meals and down time, as part of the daily schedule of a Chinese secondary school. They will adhere to the student behavior policy, including attendance, campus hours, and curfews, of the host institution.
Program Background:
The NSLI-Y program was launched in 2006 to promote critical language learning among American youth. The U.S. Department of State, in cooperation with American Councils for International Education, awards and administers merit-based scholarships to high school students for participation in summer and academic year immersion programs in locations where the seven NSLI-Y languages are spoken. NSLI-Y immerses participants in the cultural life of the host country, giving them formal and informal language practice and sparking a lifetime interest in foreign languages and cultures.
NSLI-Y is administered by American Councils for International Education in cooperation with AFS-USA, iEARN, American Cultural Exchange Service (ACES), AMIDEAST, Legacy International, Russian American Foundation (RAF), the University of Delaware, and other organizations.
Goals of NSLI-Y:
To improve the ability of Americans to engage with the people of Arabic, Chinese, Hindi, Korean, Persian, Russian, and Turkish-speaking countries through shared language

To develop a cadre of Americans with advanced linguistic skills and related cultural understanding who are able to use their linguistic and cultural skills to advance international dialogue and compete effectively in the global economy

To provide a tangible incentive for the learning and use of foreign language by creating overseas language study opportunities for U.S. high school students

To spark a lifetime interest in foreign languages and cultures among American youth
Chinese (Mandarin) Academic Year Program:
Possible Program Locations: China, Taiwan
Program Dates: Late August to June
Language Class Hours: Minimum of 10 hours per week
Accommodations: Host families or a combination of group housing and host family stays
Academic program: The academic year Chinese program seeks to significantly increase students' Chinese vocabulary and their ability to communicate with confidence in the target language. The program aims to accomplish this through intensive in-class language instruction at the beginning, intermediate, and advanced levels, cultural classes and excursions, and host family stays. Cultural classes may include calligraphy, tai-chi, kung-fu, Chinese yo-yo and Chinese chess.
Good to know: Academic Year participants will have the chance to celebrate Chinese New Year. Celebrations typically involve family, fireworks, and a traditional dinner of dumplings and fish.
Fun fact! The first account of written Chinese (Old Chinese) dates back to 1200 BC. Today, 92% of the Chinese population speaks a dialect of the language, including Mandarin, Cantonese, Wu, Hakka, Gan, Xiang, and Min.
Tyler Ruzicka is Beijing-bound!
Joan Lindgren

Apr 14, 2015

Congratulations!!! Tyler

Barb Sukstorf

Cedar Bluffs Ne

Administrative Assistant

Apr 14, 2015

I am the aunt of Tyler and want to say he was amazing even as a toddler in learning to read and work puzzles. He caught on to these things almost instantly. He has grown into such an amazing young man. His Ruzicka grandparents visited Beijing about 25 years ago and now Tyler gets to go! His Grandmother Diane would be so proud of him, as we all are! Barb Sukstorf

Jerry Voboril

Wahoo, Ne

teacher

Apr 19, 2015

Congrats, Tyler!!