Three WHS students to work with United Nations to address global issues
Harrell, Pace, and Stuchlik selected to attend Winter 2017 Youth Assembly @ UN Headquarters in NYC
From left, WHS juniors Katie Pace and Riley Harrell, and WHS senior Lexis Stuchlik were informed last week that they have been chosen, along with peers around the world, to attend the Winter 2017 Youth Assembly at the United Nations, which will be held Feb. 1-3 at the UN Headquarters in New York City.
From fighting world hunger and poverty, to providing a quality education for all, to conservation and preservation of our world and its resources, sometimes the best solutions to global problems evolve from the ideas of those asked least often: our youth . . . even the ones from small towns surrounded by cornfields!
At least one organization recognizes the value of this input, and has developed a forum for youth around the world to actively share these ideas, and participate in discussions with world leaders with the unified goal of resolving some of these issues.
The United Nations will hold its Winter 2017 Youth Assembly February 1-3, 2017 at its Headquarters in New York City. Select teens from around the globe have been selected/invited to attend, including three of Wahoo's own.
After learning of the program from WHS Spanish Instructor Cass Didier and submitting applications, WHS senior Lexis Stuchlik, and juniors Riley Harrell and Katie Pace, were notified last week that they all have been chosen to attend this prestigious event!
The Youth Assembly at the United Nations (YA@UN) is not a "sit quietly, observe, and learn" kind of experience. While in New York City, Harrell, Pace and Stuchlik will actively participate in international discussions, offering their input and ideas that may well have a global impact!
"I urge you to see your time (at the YA) as a call to action," U.N. Secretary General Ban Ki-Moon stated to past participants. "The world needs each and every one of you to do your part in transforming our world and building a more sustainable and equitable future for all."
YA@UN is a unique platform created to foster dialogue and generate partnerships between exceptional youth, UN high officials and staff, the private sector, and civil society.
On September 25, 2015, 193 member states adopted a new set of global goals to end poverty, protect the planet, and ensure prosperity for all as part of the Sustainable Development Goals (SDG's) that will build on the Millennium Development Goals (MDG's). Each of the 17 goals (highlighted below) has specific targets to be achieved over the next 15 years. With great strides made over the past 15 years, today's youth generation is placed in a crucial moment in history to help turn these goals into reality.
The agenda for the 2017 Winter YA@UN will revolve around the theme of "Realizing the 2030 Agenda: Youth in Action." Activities will include renowned speakers, plenary sessions, workshops lead by expert facilitators, round table discussions, networking, new social venture competitions, MDG-related skills building and campaign introductions.
For an educator, of course, there is no better feeling than watching your students achieve success, and the news of their selection certainly brightened Mrs. Didier's day!
"Yay! Yay! Yay! I am so thrilled that these three young women have been accepted to attend the Youth Summit. I've been watching their passion for human rights and international relations grow for the past few years; this is exactly the opportunity they need to truly ignite that passion and take action!" Didier commented. "Kudos to Wahoo High School for continuing to advocate for global education by allowing students to attend and promoting opportunities such as the UN's Youth Summit. Cross-cultural understanding is such an important skill to have for our 21st century learners and it's not always addressed in our standards. Attending events such as this ensure students leave WHS ready for the increasingly connected global community."
Last year, WHS senior Ryan Volin and WHS alum Tyler Timm (Class of 2016) were chosen to attend the 2016 Youth Assembly program. They were the first Wahoo students selected for this honor. This year it's the girls' turn to hit the Big Apple!
"We are very proud of the efforts and hard work exhibited by these outstanding students," stated WPS Superintendent Brandon Lavaley. "We are excited to have them representing Wahoo Public among youth from across the world at this wonderful event."
For Harrell, Pace, and Stuchlik, the YA@UN is an opportunity of a lifetime!
"I'm very honored and thrilled to have the opportunity to go to this conference, I can't wait. I want to be more informed on what the UN goals are and how I can incorporate those into my community," said Harrell.
"I'm excited to have the opportunity to meet with people from all over the world to discuss important topics such as climate change and gender equality" Pace stated.
"I'm so excited to have the opportunity to travel to New York and participate in the Youth Assembly. I can't wait to meet with other students from around the U.S. and world about issues that have an effect on our generation and future generations." Stuchlik exclaimed.
Congratulations Riley, Katie and Lexis on being chosen for this impressive honor!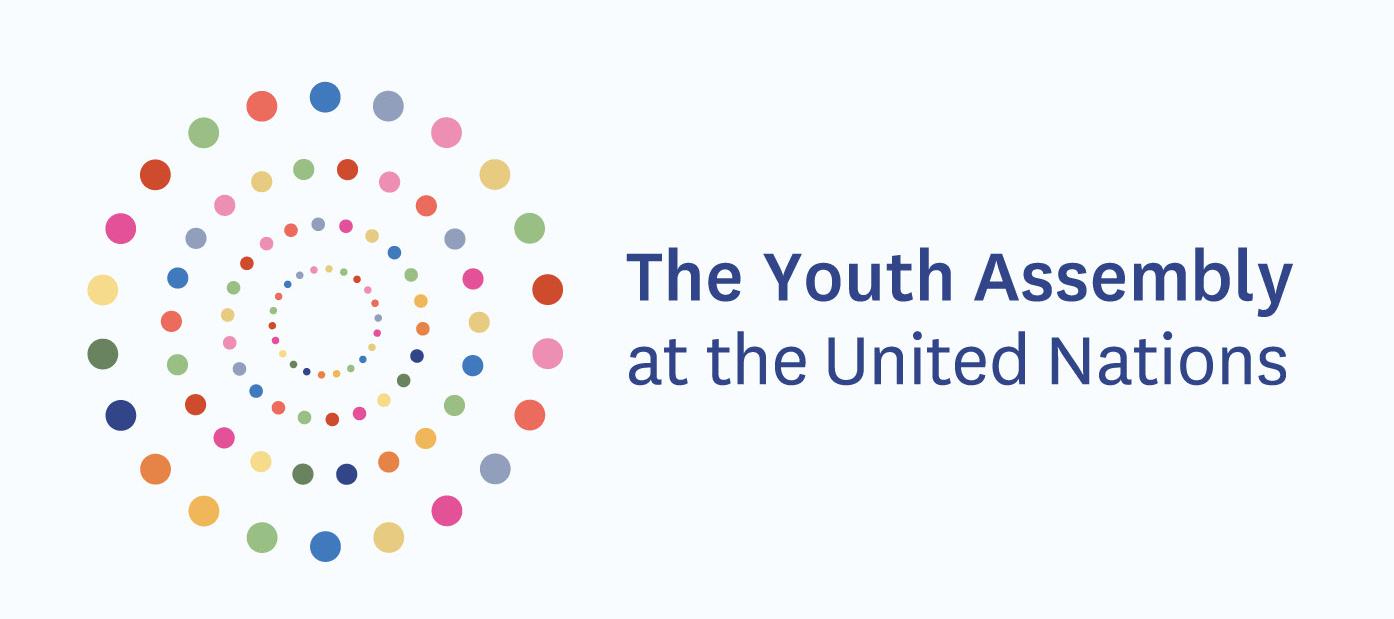 The goals of the Youth Assembly:
Provide access to and information about the work, successes and current challenges of the United Nations;

Promote increased youth participation in UN programs, agencies and NGO affiliates;

Strengthen the role of youth in implementation of the Sustainable Development Goals;

Connect committed youth with opportunities, mentors, colleagues, and new associates;

Recognize the artistic and diplomatic efforts of young people already involved in development and humanitarian initiatives; and

Promote renewal of a commitment to serve and respect this most important international institution.
17 Sustainable Development Goals (SDGs):
End poverty in all its forms everywhere.

End hunger, achieve food security and improved nutrition and promote sustainable agriculture.

Ensure healthy lives and promote well-being for all at all ages.

Ensure inclusive and equitable quality education and promote lifelong learning opportunities for all.

Achieve gender equality and empower all women and girls.

Ensure availability and sustainable management of water and sanitation for all.

Ensure access to affordable, reliable, sustainable and modern energy for all.

Promote sustained, inclusive and sustainable economic growth, full and productive employment and decent work for all.

Build resilient infrastructure, promote inclusive and sustainable industrialization and foster innovation.

Reduce inequality within and among countries.

Make cities and human settlements inclusive, safe, resilient, and sustainable.

Ensure sustainable consumption and production patterns.

Take urgent action to combat climate change and its impacts.

Conserve and sustainably use the oceans, seas and marine resources for sustainable development.

Protect, restore and promote sustainable use of terrestrial ecosystems, sustainably manage forests, combat desertification, and halt and reverse land degradation and halt biodiversity loss.

Promote peaceful and inclusive societies for sustainable development, provide access to justice for all and build effective, accountable and inclusive institutions at all levels.

Strengthen the means of implementation and revitalize the global partnership for sustainable development.
Source: YA@UN website, http://www.faf.org/main/youthassembly/overview-annual/