WMS Choir prepares for fall 2013 musical
"The Little Mermaid Jr." slated for Nov. 1-3; Tickets on sale now!
The Middle School Choir students are embarking on another exciting adventure as they prepare for their fall production of "The Little Mermaid Jr."
The cast list has been posted and rehearsals will begin as soon as next week.
We hope you will join us as Ariel sets out to find out what life beyond the sea is really like!
Ms. Anderson is very excited to have such an amazingly talented cast for this production and says that it is sure to be a production that everyone of all ages will enjoy.
Performances will be Friday and Saturday, November 1 and 2 at 7:00 p.m., and Sunday, November 3 at 2:00 p.m.
Tickets will go on sale October 1. Ticket prices are $5 for students and $7 for adults. Purchasing tickets ahead of time is strongly encouraged. So, mark your calendars, as this show is sure to be a treat for all who attend. People of all ages will enjoy this timeless classic Disney show!! YOU DON'T WANT TO MISS IT!!
-------------------------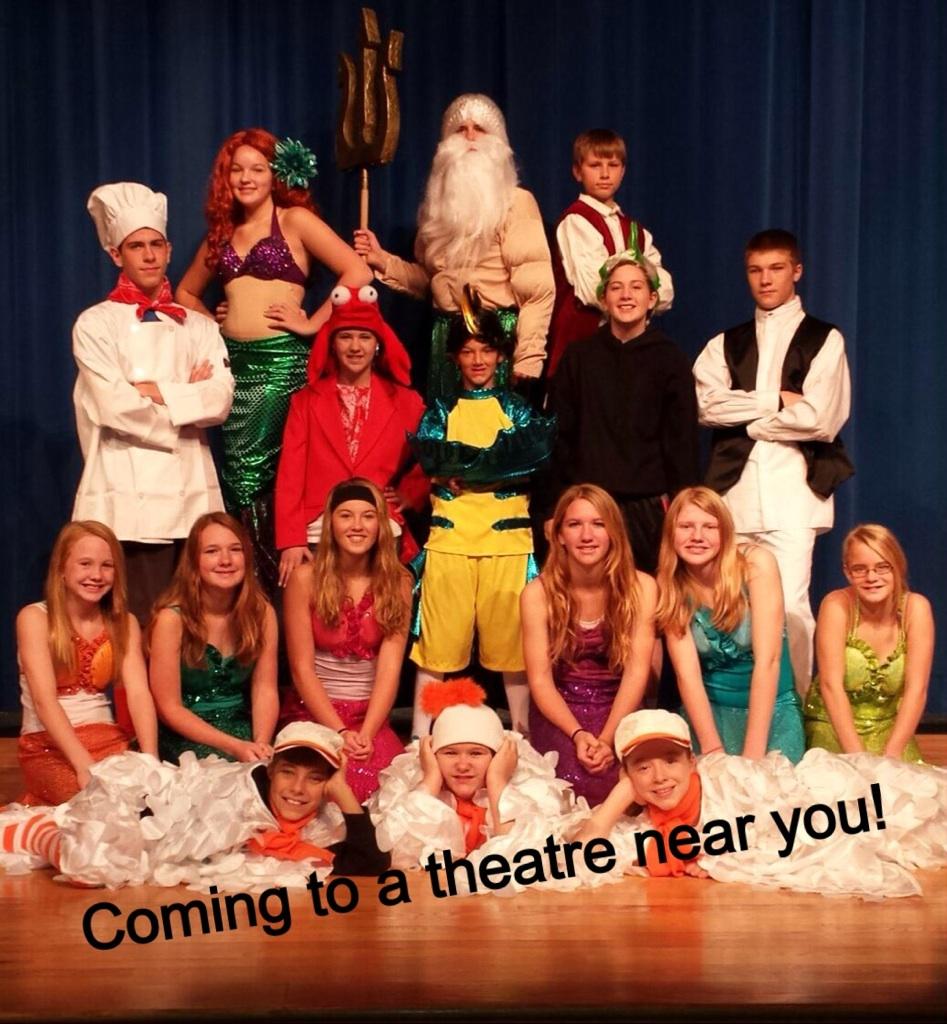 -------------------------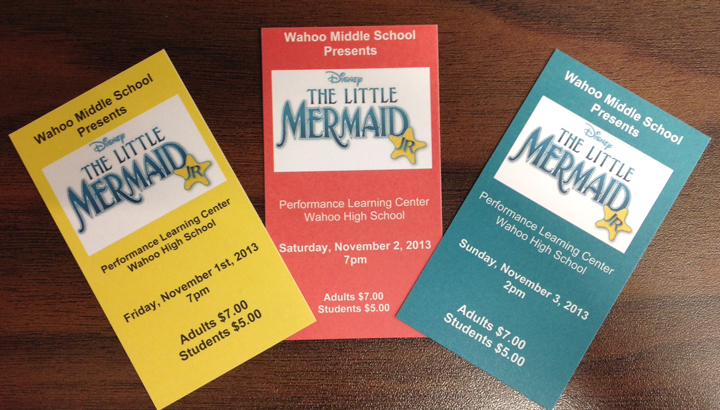 Have you purchased your tickets yet? Tickets are now on sale in the Wahoo High School office and at Cookies & Cream!
-------------------------
CONGRATULATIONS TO THE CAST OF "THE LITTLE MERMAID JR"
PILOT…………………………Miguel Ruiz
SAILOR……………………….TBA
PRINCE ERIC………………..Jack Krenke
GRIMSBY…………………….Sam Kolterman
MERFOLK…………………...TBA
SEA HORSE………….……..Jaclyn Schnakenburg
KING TRITON…………….....Isaac Redding
SEBASTIAN………………….Rachel Foster
MERSISTERS………………..Madyson Akerson, Payton Carstens, Lindsay Wirka, Katy Pace, Cali Shunk, Sydney Holdsworth
ARIEL……………………….....Kristin Callan
FLOUNDER……………….......Braedenn Olson
SCUTTLE…………………......Jordyn Hanes
SCUTTLE'S FRIENDS ……...Colby Schleiger, Jasmine Kuester, Jaquelyn Perkins
(GULLS)
URSULA………………………..Guest high school performer Gabby Siebenaler
TENTACLES……………….....TBA
FLOTSAM & JETSAM…........Billy Hancock and Matti Pfeifer
CARLOTTA………………........Raegen Andresen
CHEF LOUIS………….…........Aaron Redding
CHEFS……………………........TBA
PRINCESSES……………........Emily Obert, Lily Ellis, Haylee Bonney, Claryssa Sladek, Daisy Warnick, Cheyenne Moore
SEA CHORUS........................ALL choir members not leading roles
--------------------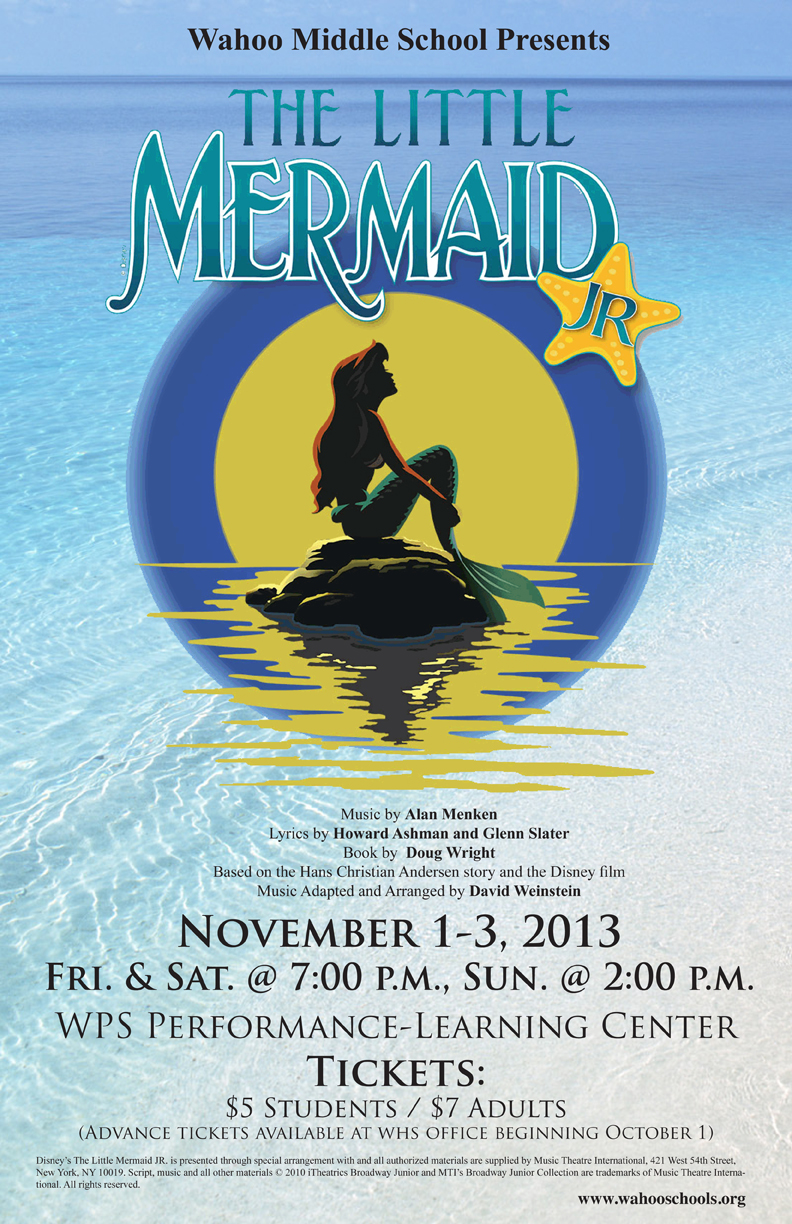 ATTENTION CAST & PARENTS: please click HERE to view a parent letter and the musical rehearsal schedule.