WHS Marching Band Performs Well at Annual WSC Parade
Warriors Bring Home 1st Place Trophy in Class B2
The Marching Warriors made their way to Wayne, NE early on Saturday, September 29 for the annual Wayne State College Band Day Parade.  
It was a brisk morning for a parade, but in band uniforms it quickly warmed up. Despite leaving the school at 6:45 a.m., the band had high energy and they were ready to put on a great show!  
The Wahoo High School Band performed the piece "Spitfire" by Mike Story. Out of the Class B2 Schools that performed, Wahoo took home the first place trophy! The students performed very well and received high scores in musicality. Well done!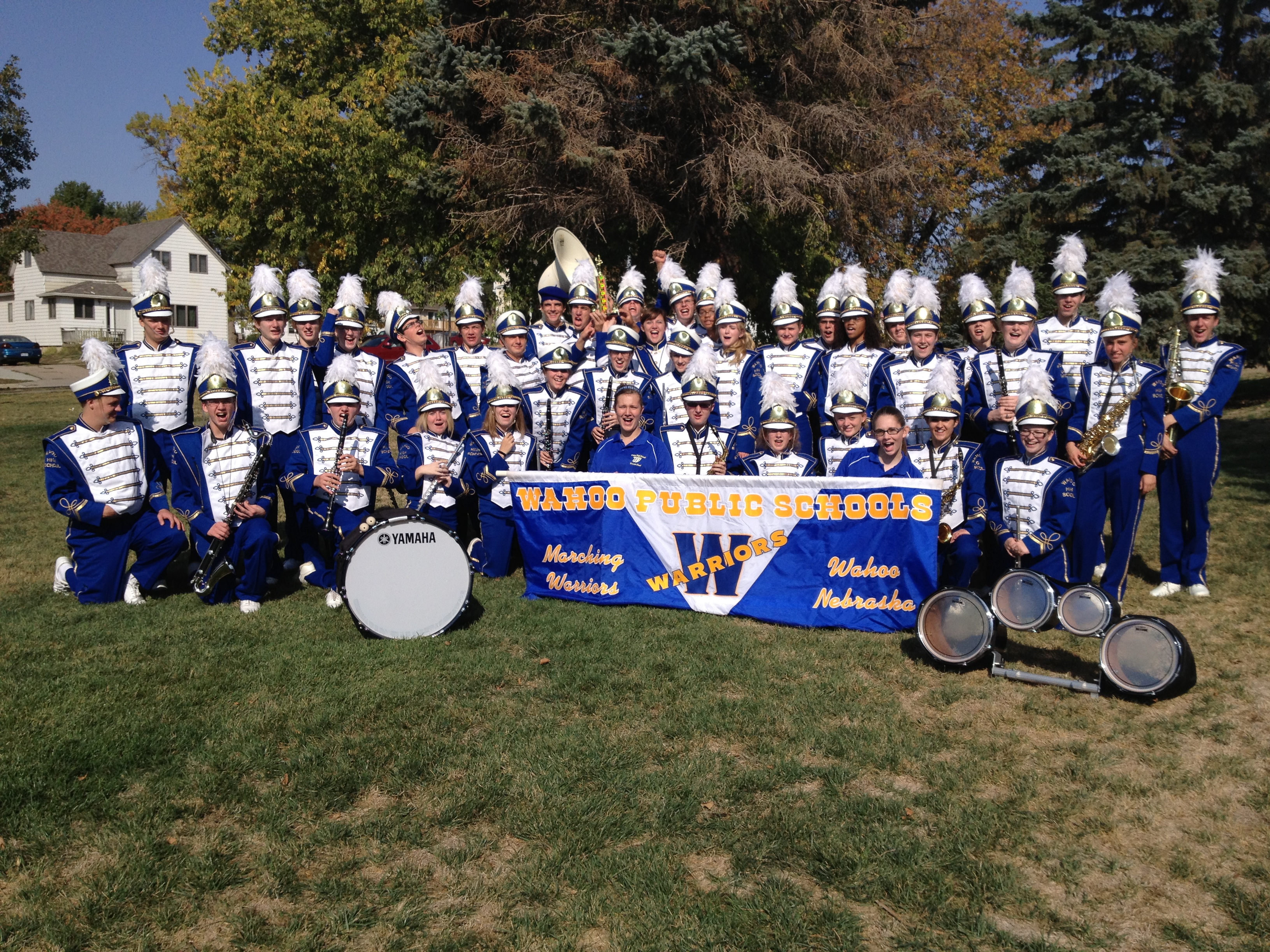 2012 Wahoo High School Marching Band