Volleyball JV & C Teams See Success
JV Sweeps Arlington Tournament; C Team Wins at Yutan & Earns Runner-Up at North Bend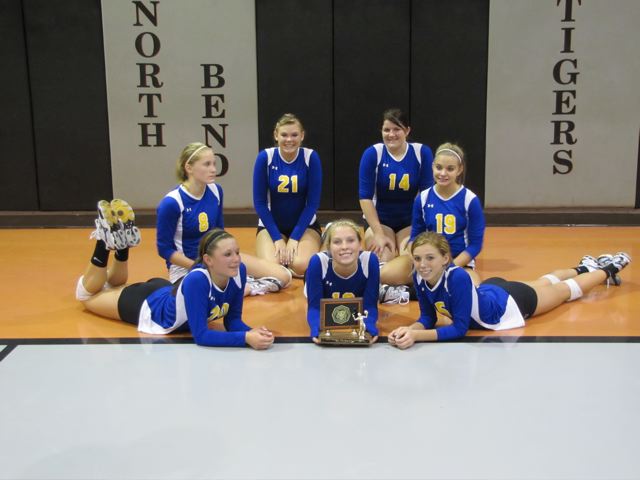 The Wahoo Warriors' C-team recently earned a runner-up trophy at the North Bend Tournament. They lost to Aquinas in Championship play taking them to 3 sets. Great job ladies! Click HERE to view photos from the tournament.
The Warrior JV team competed in Arlington over this past weekend and swept the tournament with a flawless record. The netters did not give up a set when they battled to bring home the trophy!
Members of the JV team are: Jordan Coffey, Sam Grandgenett, Caroline Hohl, Lindsey Kavan, Jenna Johnson, Laura Harris, and Lois White.
The C Team squad hammered out 3 wins for their title at the Yutan Tournament. Members of the C team are: Tschida Johnson, Laura Barry, Tara Burkey, Shauna Tweedy, Kayleigh Stuart, Jessica Krecklow and Jordan Baade.