WHS fine arts department presents "Shrek the Musical" April 12-15
Advanced reserved-seating tickets now available to purchase in the high school office!
From Mrs. Cherie Johnson, co-musical director:
Shrek the Musical was a huge and creative undertaking! The set was a challenge, the costuming was a challenge, the choreography was a challenge. It was a big project. I am proud of how our students worked so hard to bring this wonderful project to life. Our lead roles -- Jackson Taylor as Shrek, Mattie Pfeiffer as Fiona, Aaron Redding as Donkey, and Austin Abramo as Lord Farquaad -- brought amazing talent and terrific work ethic to their roles and made them come to life. Because of their talent and leadership, the ensemble followed suit and added their own special touches to their individual roles. It was those little moments that made the show great, not just good: the pigs running and squealing off stage, the guard screeching at the sight of the ogre, the witch waving her feathered wand in Shrek's face, and Pinocchio hiding behind the ogre sign. One of my favorite parts of this project was watching three 7th graders and a junior bring a dragon to life. At first it was a big awkward puppet. But there was a metamorphosis that resulted in a love struck, controlling, and singing dragon who had the hots for Donkey and ridded the world of the petty evil Farquaad! I am also tremendously grateful to the back stage leadership of Ally Dey and Avery Spicka. They kept what went on behind the scenes organized and running smoothly for every scene. Great job crew! Mr. Boe chose this musical to show off the talents of so many students. It was an excellent choice and a great experience!

Wahoo High School Presents:
SHREK
The Musical
PERFORMANCE DATES
Thursday, April 12 @ 7:00 p.m.
Friday, April 13 @ 8:00 p.m. <note time change>
Saturday, April 14 @ 7:00 p.m.
Sunday, April 15 @ 2:00 p.m.
TICKETS
$6 Students • $10 Adults
(Advance tickets are now available to purchase in the high school office. All tickets are for reserved seating, so please specify your seating preference when tickets are purchased [see chart below]. Please call 402-443-4332 for more information.)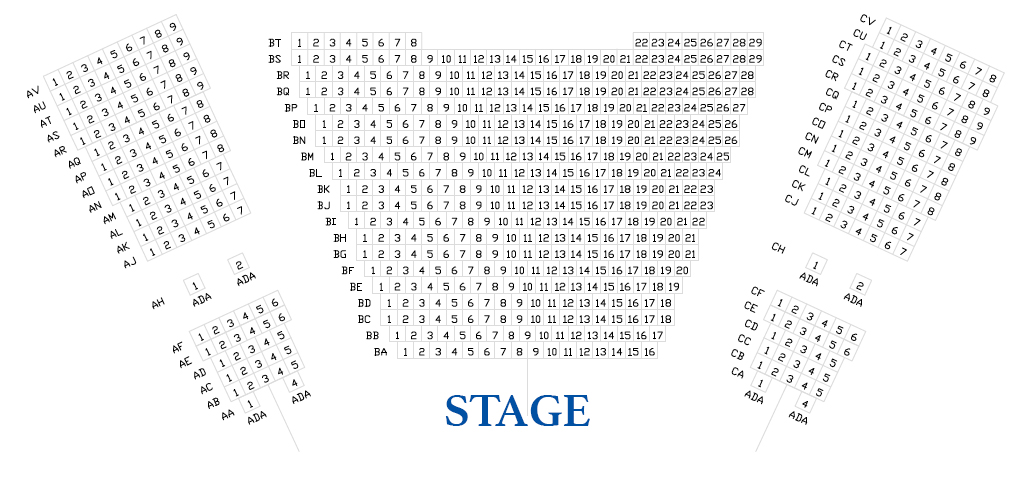 --------------------------------------------------
Set in a mythical "once upon a time" sort of land, Shrek the Musical is the story of a hulking green ogre who, after being mocked and feared his entire life by anything that crosses his path, retreats to an ugly green swamp to exist in happy isolation. Suddenly, a gang of homeless fairy-tale characters (Pinocchio, Cinderella, the Three Pigs, you name it) raid his sanctuary, saying they've been evicted by the vertically challenged Lord Farquaad. So Shrek strikes a deal: I'll get your homes back, if you give me my home back! But when Shrek and Farquaad meet, the Lord strikes a deal of his own: He'll give the fairy-tale characters their homes back, if Shrek rescues Princess Fiona. Shrek obliges, yet finds something appealing–something strange and different–about this pretty princess. He likes her. A lot. But why does she always run off when the sun sets? (Source: www.broadway.com)
CAST
Shrek - Jackson Taylor
Fiona - Mattie Pfeiffer
Donkey - Aaron Redding
Lord Farquaad - Austin Abramo
Dragon - Madison Bittleston
Fairytale Creatures
Gingy - Benny Krivanek, Lara Celesky
Elf - Benny Krivanek, Lara Celesky
Pinocchio - Payton Carstens
Big Bad Wolf - Parker Barnes
Four Little Pigs - Isaac Redding, Caleb Groff, Braedenn Olson, Austin Schneider
Wicked Witch/Sugar Plum Fairy - Kristin Callan
Little Red Riding Hood - Kylee Edmonds
Ugly Duckling - Rachel Myers
Three Bears - Alyssa Dunkle, Katie Pace, Harrison Siebenaler
White Rabbit - Sydney Holdsworth
Fairy Godmother - Cheyenne Moore
Goldilocks - Ellen Carlson
Tinkerbelle - Mary Privett
Peter Pan - Caleb Obert
Mad Hatter - Eli Brabec
Humpty Dumpty - Aby Lowther
Additional Characters/Woodland Creatures/Fairies/Dwarves/Muffin Man, etc. - Grace Wirka, Shelby Griego, Elise Cejka, Lily Ellis, Claryssa Sladek, Alyson Bartels, Gabi Girmus, Lindsay Wirka, Abby Boesiger, Payton Ricks, Alec Gettert, Sam DuBois, Kris Kochner, Natalie Franklin, Elexia Stuc, Sydney Vanicek, Sydney Moline, Cadie Mattson, Jade Andresen, Paige Fritz, Frances Hoffman, Haylie Schall, Marshall Elder, Rachel Steele
Additional Characters
Little Shrek - Riley Scott
Mama and Papa Ogre - Mrs. Cindy Nabity and Mr. John Harris
King Harold and Queen Lillian - Mrs. Carrie Mullendore-Dilsaver and Dr. Josh Snyder
Young Fiona - Alicia Foster
Teenage Fiona - Sierra Duckworth
Pied Piper - Jacob Martinal
Thelonius - Austin Abramo, Jack Krenke
Bishop - Jacob Martinal
Guard - Sheldon Johnson
Captain - Isaac Redding
Knights - Isaac Redding, Caleb Groff, Austin Schneider, Braedenn Olson
Rats - all girls
Guards - all guys
Three Blind Mice - Emily Obert, Kristin Callan, Sierra Duckworth
Duloc Dancers - Everyone
Grumpy Dwarf (Farquaad's father) - Mr. David Privett