WHS fine arts department presents "Big Fish" March 28-31
Mark your calendars! ONLINE TICKETS ON SALE NOW!
Wahoo High School Presents
BIG FISH
A NEW BROADWAY MUSICAL
PERFORMANCE DATES
Thursday, March 28 @ 7:00 p.m.
Friday, March 29 @ 7:00 p.m.
Saturday, March 30 @ 7:00 p.m.
Sunday, March 31 @ 2:00 p.m.
TICKETS
$7 Students • $11 Adults
TICKETS NOW AVAILABLE FOR SALE ONLINE! Click HERE to purchase and reserve your seats!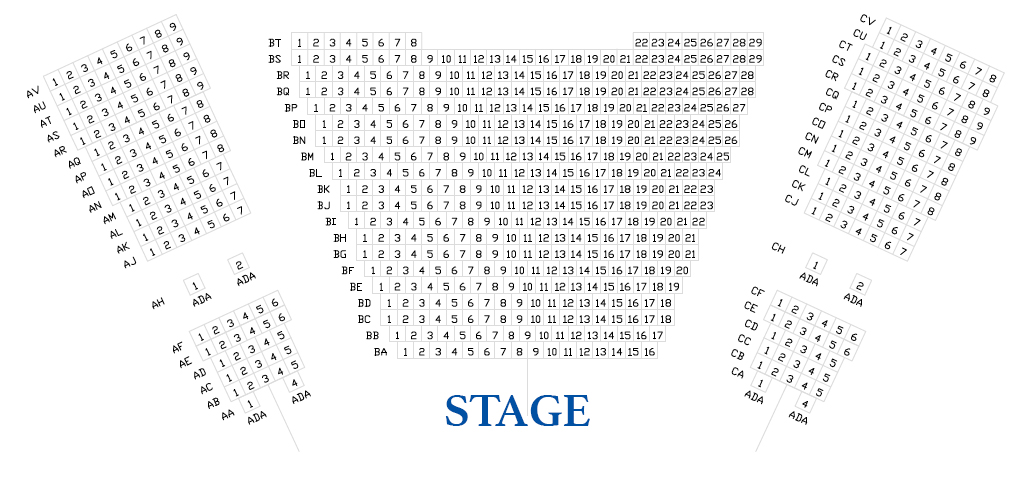 --------------------------------------------------
Based on the celebrated novel by Daniel Wallace and the acclaimed film directed by Tim Burton, BIG FISH tells the story of Edward Bloom, a traveling salesman who lives life to its fullest… and then some! Edward's incredible, larger-than-life stories thrill everyone around him – most of all, his devoted wife Sandra. But their son Will, about to have a child of his own, is determined to find the truth behind his father's epic tales.
Overflowing with heart, humor and spectacular stagecraft, BIG FISH is an extraordinary new Broadway musical that reminds us why we love going to the theatre – for an experience that's richer, funnier and BIGGER than life itself.
CAST
Edward Bloom – Kalon Cooper
William Bloom – Jackson Taylor
Sandra – Rachel Myers
Josephine – Mattie Pfeiffer
Josephine u/s – Olivia Rustermier
Jenny Hill – Madison Bittleston
Jenny Hill u/s – Josie Sutton
Witch – Sydney Barnes
Witch u/s – Hayden Galloway
Amos (Dual Cast) – Kylie Edmonds/Austin Schneider
Young Will – Christopher Johnson
Karl (Giant) – Michael Holmes
Doctor Bennett – Lara Celesky
Don Price – Caleb Obert
Zacky Price – Braedenn Olson
Judge – Payton Carstens
Alabama Lambs – Emily Obert, Sierra Duckworth
Mermaid – Sierra Duckworth
Fisherman – Ben Eriksen
Ensemble: Kaitlin Arney, Sydney Barnes, Alyson Bartels, Madison Bittleston, Abigail Boesiger, Eli Brabec, Emma Bruce, Ellen Carlson, Payton Carstens, Elise Cejka, Lara Celesky, Tabitha Cooney, Mikala Cuda, Mara Dobesh, Sierra Duckworth, Sam DuBois, Alyssa Dunkle, Kylee Edmonds, Allison Eggleston, Noah Eivins, Ben Eriksen, Zoe Ferguson, Ashley Flight, Maya Foxworthy, Hayden Galloway, Alec Gettert, Gabi Girmus, Shelby Griego, Greeley Hauswald, Ryker Henderson, Kaitlyn Herndon, Michael Holmes, Tucker Janecek, Hannah Jorgensen, Rylee Koehler, Benny Krivanek, Carson Lavaley, Sara Lindgren, Abygayle Lowther, Jake Maas, Jenna Masek, Cadie Mattson, Natalie Neal, Jazlyn Nelson, Makenzie Nosky, Caleb Obert, Emily Obert, Morgan Oden, Braedenn Olson, Ryan Olson, Luke Polacek, Payton Ricks, Olivia Rustermier, Haylie Schall, Austin Schneider, Claryssa Sladek, Jessica Snelling, Rachel Steele, Hannah Subbert, Josie Sutton, Sydney Vanicek, Nicki Walla, Kennedy Wobker.
Crew: Cody Bailey, Bryce Claussen, Kris Kochner, Megan Marrs, Noah Polacek, Isaac Privett, Zach Sanderson, Avery Spicka, Sydney Stuchlik, Grace Wirka.