Wahoo FBLA Students Attend UNL American Business Competition
Vrana Takes Top Trophy in Parliamentary Procedure
Sixteen FBLA students and their sponsor, Mrs. Barb Shanahan, traveled to UNL on Monday, November 26, 2012 to take part in the UNL American Business Competition.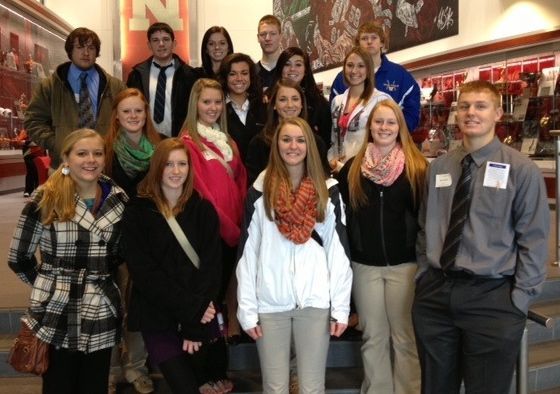 The American Business Competition gives high school students the opportunity to test their real world skills and get some recognition in the process!
The competition includes a keynote speaker, business competitions, job interview competition, and a guided tour of Memorial Stadium.
Evann Vrana took 1st place in Parliamentary Procedure. Congratulations, Evann!!