FBLA Member Wins Who's Who Award at State FBLA Convention
Willis Among 1% of State-Wide Members Receiving Honor
WHS Senior Kyle Willis was presented with the Who's Who in FBLA (Future Business Leaders of America) Award at the State FBLA Convention on Friday, April 9, 2010. The award is based on a member's involvement in FBLA.
Only up to 1% of Nebraska FBLA members can receive this award.
The State Convention was held from April 8-10 at the Holiday Inn Convention Center in Omaha. Over 2050 students from across the state were in attendance.
Wahoo had nine participants. Annie Divis received an Outstanding rating of 98/100 in the Job Interview competition.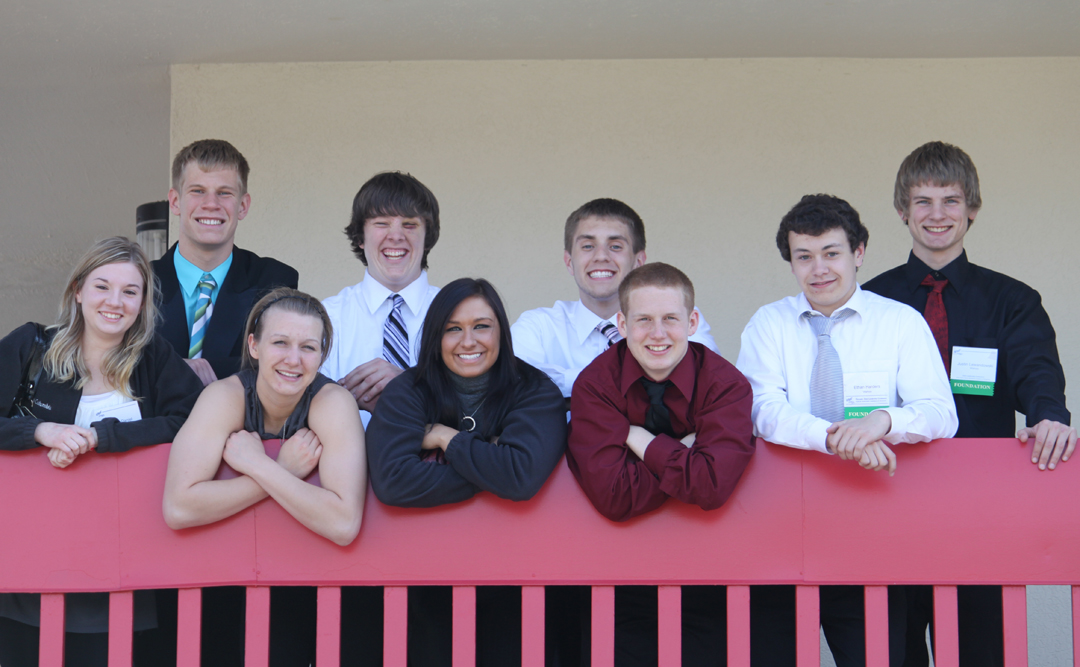 WHS Senior Kyle Willis accepts his Who's Who award at the 2010 State FBLA Convention.