Great Western Bank offers generous donation to Wahoo Head Start
Students each gifted 5 new books
Students enjoy a picture book dramatic reading offered by Great Western Bank representative Carley Parsons. Great Western has generously donated five new books to each Wahoo Head Start student.
On Tuesday, Jan. 30, we had a great event in Head Start!
Thanks to a generous donation from Great Western Bank, all 39 children in Head Start received five new books to take home and keep.
Parents are encouraged to read to their children for 15 minutes daily.
Two representatives from the Wahoo Great Western Bank branch, Carley Parsons and Codi Camp attended, as well as Debbie Mumm of Yutan, who serves on the Community Action Board of Directors. All stayed and read some of the new books to the children.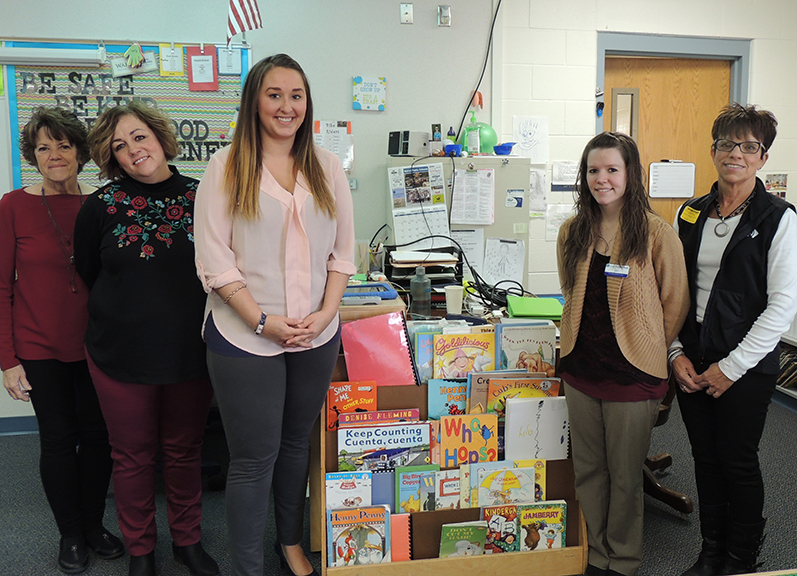 Pictured from left: Wahoo Head Start Coordinator Jean Tesinsky, WPS Special Education Director Shelley Maass, Great Western Bank representatives Carley Parsons and Codi Camp, and Community Action Board Member Debbie Mumm.