Staff/students mourn loss of Mason Triplett
Wahoo Elementary 5th grader fondly remembered for his kindness, fun-loving nature, and contagious smile
A tragedy at the intersection of 23rd and Chestnut Streets has claimed the life of Wahoo Elementary 5th Grader Mason Triplett, a student who always had a contagious smile on his face . . . a student who has, over the years, brightened the days of many Wahoo teachers and students with that smile, and non-stop desire to help others.
Wahoo Public mourns the loss of this 11-year-old who has left his mark on the hearts of many.
Mason died after being hit by a pickup truck, while he was crossing Chestnut Street, en route for home after school yesterday.
"All of us at Wahoo Public Schools are deeply saddened by the tragic loss of our student, fifth-grader Mason Triplett. The faculty, staff and students of Wahoo Public wish to extend our deepest sympathy and heartfelt condolences to his family and friends. Mason was a loving, caring young man who was genuinely liked by the students and staff at Wahoo Elementary," the district said in a statement to the school community.
In order to assist students and staff in coping with the great sadness and shock of this tragedy, the district had grief counselors available in all school buildings today, and will continue to provide this resource as needed. The counselors included in-house staff, along with assistance from outside agencies, to meet the needs of our students and staff. Parents, If you notice a sudden change in your child's behavior and/or health that is uncommon, please contact Wahoo Elementary (402-443-4250). The district is committed to continue responding to any child who is upset or struggles to deal with this tragedy. Outside grief counseling is also available through the following:
Mourning Hope Grief Center
4919 Baldwin Ave.
Lincoln, NE 68504
402.488.8989
crunestad@mourninghope.org
Grief's Journey
7811 Farnam Dr.
Omaha, NE 68114
402.502.2773
info@griefsjourney.org
Mason's funeral will be held on Monday, February 6 at 11:00 a.m. at Bethlehem Lutheran Church in Wahoo (504 W. 8th Street). Fellowship will follow. Pruss Nabity Funeral Home is handling the arrangments. Click HERE to access their online obituary and tribute wall.
A GoFundMe page has been set up to assist the family in paying for funeral expenses. Please click HERE to access that page.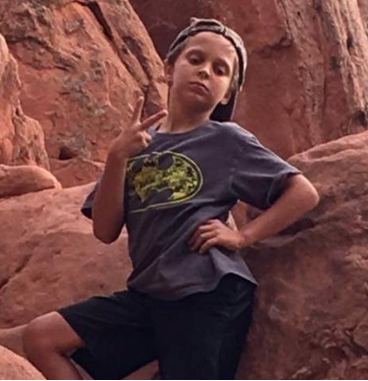 "Mason was a sweet little boy who cared deeply for his classmates and friends," said Wahoo Elementary Principal Jane Wiebold. "He loved food, and he and I would try to work the cooks to get extras for him and a friend. I will miss his smiling face."
As our students and staff begin to grieve together, an abundance of fond memories of time spent with Mason will be shared. Some of those memories will be shared on this page over the next couple days. Please feel free to share your own memory/message by clicking on "Add New Comment" at the bottom of this page.
In the art classroom today, students remembered Mason by creating memory tokens. Students were able to pick a memory about Mason (something he liked, something they did together, etc.), and then they created a small token out of clay to share and express those memories. Once those tokens have dried, they will be collected in a memory jar that Mason's classmates can keep in their classroom.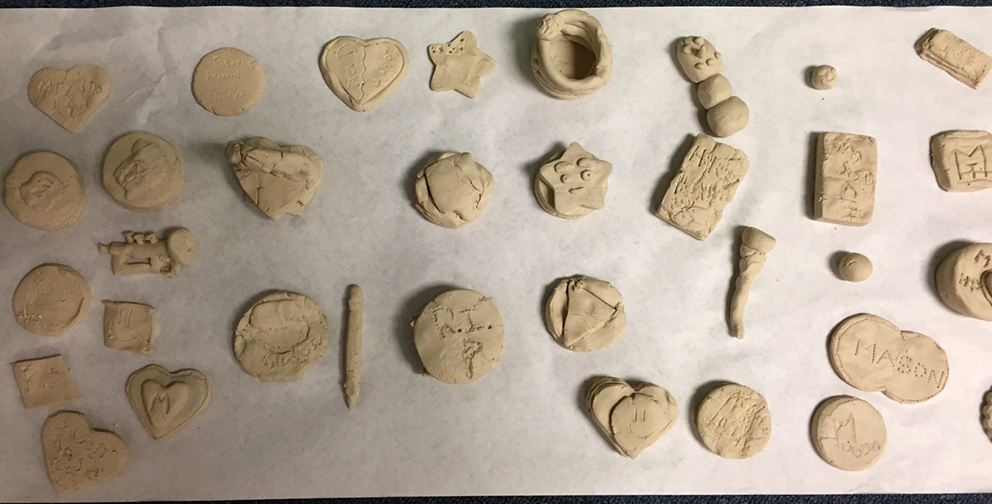 Wahoo Elementary Art Instructor Staci Simonsen: "Mason was a student of mine since kindergarten--a sweet kid who liked rice cakes and Olaf and playing the trumpet. We are all broken hearted today, but Wahoo is a strong family and we will hold each other up. If you have some extra love and prayers today, send some our way."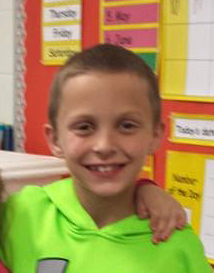 "When an event of this magnitude touches one of us, it affects us all," commented WPS Superintendent Brandon Lavaley. "Our school is an important part of the community, and we all share in the responsibility and development of our children. We are committed to helping our students, faculty, and staff heal following this tragedy, and will continue to provide support. We ask that the community rally around the family and support them moving forward."
Please keep Mason's family and friends in your thoughts and prayers during this time. He will be sorely missed in our hallways and classrooms.
Staff/students mourn loss of Mason Triplett
kylie warford

wahoo

school student

Feb 02, 2017

Mason was my best friend and he always made me laugh:)

Lexi barnhill

140 w 13th street

Feb 02, 2017

I loved mason I babysat him
Teegan Roberts

troberts23@wahoowarriors.org

school

Feb 02, 2017

Mason was always happy and a kind soul! He will be forever remembered and sincerely missed!

Georgia Frommie

Feb 02, 2017

Mason was a best friend to many students including me.He always made people laugh and i am praying for his family.We will all get through this together.Always remember all the students are thinking of you.

Samantha

Feb 02, 2017

Mason was a very bright boy. I remember him when he was mason Turley. He will never be forgotten and I will always have room in my heart for him

Kylie Warford

wahoo elementary school

masons best friend

Feb 02, 2017

I think mason is the best friend you could ever have. I think because of mason I have gotten my confidents up.

michael evans

wahooNE

school kid

Feb 03, 2017

he was fam and he made me smile

Olivia Boehmer

Feb 03, 2017

Mason was a funny boy and always had a smile

Joni Pearson

Wahoo Public Schools

K-2 Resource

Feb 05, 2017

Although Mason didn't eat breakfast at school, he volunteered in my room each morning to help his 2nd grade friend. He would go help his friend through the breakfast line making sure he got his favorite juice :), then hurry back to the room so he could visit with the rest of the breakfast crew. Mason would open milks, juices, cut up pancakes, and open syrups. Mason did it all with a big smile and talking the entire time! I also had the pleasure of working with Mason as a 1st grader in Mrs. Sherman's room. He would greet us with those big bright eyes, huge smile, and zest for life each day. Mason was a friend to everyone and he made life a better place by being in it. Prayers, thoughts, and hugs to the Triplett family and all of Mason's friends. You will be missed sweet boy.