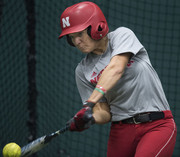 Hard work pays off for 2014 WHS alum
Hard work, speed and athleticism have led Taylor Otte to this point. Now a junior, Otte will likely be Nebraska's starting center fielder when the Husker softball team opens its season Thursday in Puerto Vallarta, Mexico. . . .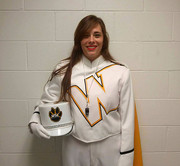 Katie Welsh selected as Drum Major
This year's marching band at Wayne State College is 104 members strong. Conducting the band this year are two drum majors, one of whom is former Wahoo High School Band member Katie Welsh! Welsh has been with the Wayne State . . .