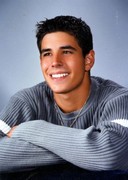 Michael Shada Remembered as Being a Fun-Loving, Talented Student/Athlete/Friend
The Wahoo Public Schools once again grieves the loss of one of its own. The district has received the sad news that 25-year-old Michael Shada passed away this morning as the result of an automobile accident on a county road near Yutan. . . .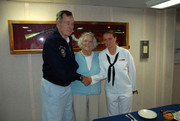 WHS Graduate Shana Kemerling of the Class of 2003 recently had the privilege of meeting former United States President George Herbert Walker Bush and First Lady Barbara Bush. Kemerling is a Boatswains Mate in the United States Navy, . . .