WHS Academic Decathlon members Ronnie Brust, Dalton Rademaker, Alex Talbott and Brent Urban all brought home medals from the December 10 Economics, Music & Science scrimmage at Pius X High School in Lincoln!
WHS Forms New Team for National Academic Decathlon Competition
Seven Students Bring Home Medals from Two Scrimmages!
It's like Jeopardy on steroids!
Wahoo High School has added Academic Decathlon to its list of clubs and organizations available for students.
The United States Academic Decathlon is a national scholastic competition dedicated to promoting and rewarding the academic achievement of students. WPS Media Director David Privett, WHS English Teacher Andrea Mann and community member Paula Hoppe currently lead this prestigious group, consisting predominantly of freshmen and sophomores, mixed with a few upperclassmen.
Each year the Academic Decathlon announces a broad topic of study. That topic of study is then spread over 10 academic areas (hence the name decathlon). Topics of study include Art, Economics, Language, Literature (including a novel study), Math, Music, Science and Social Studies. There are also essay and speech events at the state and national competitions. The students study this curriculum throughout the year, in preparation for competition in the spring.
This year's topic is "The Age of Empire" (Imperialism). Students are studying different empires in world history and the atrocities that oftentimes accompany those empires. In this year's novel, The Heart of Darkness by Joseph Conrad, students read a powerful historical fiction account of the Belgian Congo, under the rule of the corrupt King of Belgium, Leopold II, and the genocide that occurred from his lust for power and wealth during the late 19th/early 20th centuries. This period of rule is considered by many to be one of the worst man-made humanitarian disasters of this time period.
For competition, students are placed into one of three categories (Honor, Scholastic, and Varsity) based on their grades over the past two academic years. Teams of six are required for competition, and each team must consist of two students from each of the three categories.
On January 21, 2012, the WHS academic decathlon team will compete in the regional meet at Midland University in Fremont. At this event, students will take a variety of written tests over this year's curriculum, and compete against other schools in our area, in hopes of qualifying for the February 17-18 State Finals at Creighton University in Omaha. The school that achieves victory at the State Finals will represent Nebraska at the National Finals in Albuquerque, New Mexico, scheduled for April 25-28.
WHS Academic Decathlon members Derek Hamar, Frances Blackwell and Tyler Ruzicka all brought home medals from the November 5 scrimmage at Creighton Prep High School!
On Saturday, November 5, WHS Academic Decathlon students traveled to Creighton Prep High School in Omaha for a practice scrimmage in Art, Language and Literature, and Mathematics.
Wahoo High School brought home four medals from this practice scrimmage. Congratulations to WHS Freshman Tyler Ruzicka, who was Wahoo's top scorer. Ruzicka missed an overall 3rd place in the honors language and literature test by only 10 points. Congratulations also to WHS senior Frances Blackwell and junior Derek Hamar! Blackwell brought home two medals in the varsity competition: 2nd place in Mathematics, and 3rd place in Language and Literature. Hamar brought home a 3rd place medal in the varsity competition in Mathematics!
Students participated in a second scrimmage on December 20, which covered Economics, Music, and Science. Our top overall scorer at this meet was Alex Talbott. Medals were also brought home by Ronnie Brust (3rd place Science, novice), Dalton Rademaker (3rd place Music, novice), and Brent Urban (3rd place Science, scholastic)!
"The rewards of this program far exceed the pursuit of a championship trophy," commented Co-Head Coach David Privett. "There are impressive scholarship opportunities that accompany this program, and I have no doubt that ACT/SAT scores will be significantly impacted by the amount of knowledge gained from AD, especially for students who really commit to this competition over four years of high school."
At this point, the WHS Academic Decathlon team practices every Wednesday morning at 7:30 a.m., to discuss general AD issues and focus on the Language and Literature curriculums. Separate practices are scheduled periodically before and after school to focus on other curricular areas. These practices are taught by other WHS teachers, who have been very gracious in donating their time for these sessions.
This year, one the biggest challenges with AD is finding enough time to adequately cover the entire curriculum.
"Students are busy, and this is a huge commitment! Right now, all time spent on academic decathlon is outside of the school day. It's difficult for students to go through the school day, attend practice, go home and eat, do homework, and THEN find time to study an entire curriculum on imperialism independently," Privett said.
To help conquer this, WHS will offer Academic Decathlon as an elective course, starting 2012-2013. The course will be taught by Mann and Privett. That way, students will have 50 minutes devoted to AD every day, in addition to the time students are able to spend independently.
For more information on Academic Decathlon, please visit the following websites:
    United States Academic Decathlon: http://www.usad.org
    Nebraska Academic Decathlon: http://www.ne-ad.org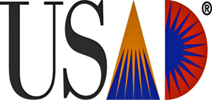 WHS Forms New Team for National Academic Decathlon Competition
Mr. Harris

Wahoo Public

Staff

Dec 28, 2011

Thanks to Mr. Privett, Mrs. Mann and Mrs. Hoppe for extending the learning opportunities for the high school students at WHS! Your commitment to broadening the knowledge of these team members is commendable and shows that you are living and modeling the school's mission: to develop capable, responsible, life-long learners!

Katie Frain

Missouri

student (High school)

Dec 29, 2011

Good job everyine who has brought home a metal.