WHS Class of 1969 celebrates 50th reunion celebration
On Friday, September 20, 2019, the Wahoo High School Class of 1969 celebrated its 50th Reunion at the Hilltop Country Club in Wahoo.
On Saturday, September 21, alumni met at the Wahoo Civic Center (their old high school building) at 2:00 p.m. to tour the facility and reminisce. Tours of the new high school were also arranged by the WHS Foundation. Opportunities to play golf were available on Saturday morning, and the All-Class WHS Reunion at Starlite began with a social hour at 4:30 p.m., followed by dinner at 6:00 p.m.
The weekend closed with a private breakfast gathering for members of the Class of 1969 at Good Friends Café on Sunday, September 22.
Brief biographies and recent pictures were submitted by several classmates, and are posted below.
WAHOO HIGH SCHOOL CLASS OF 1969 YEARBOOK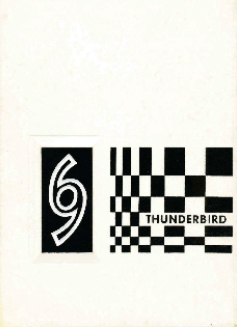 WAHOO HIGH SCHOOL CLASS OF 1969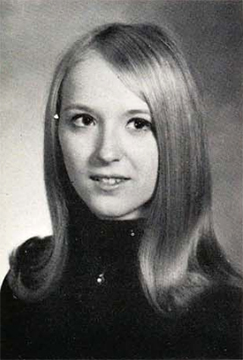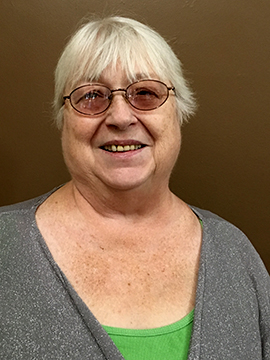 Diane (Arney) Ourada
"After graduation I continued to work at Fairview Cafe until my 18th birthday. I was hired by Western Electric in Omaha, which I applied before my birthday, but had to wait till I was old enough. I work there for almost six years. Meanwhile, Marvin and I were married on May 16, 1970. We moved into a small house in Weston where we lived until 1994. We moved to the farm just before Lisa's graduation from WHS in the same year. I changed jobs just before Lisa was born in 1976. I then worked for the Hinky Dinky store chain for about 10 years. I had our son, Martin, in 1985. I returned to the grocery store, but took a job opening at the Wheelers farm store. It was better hours and work environment. I worked for them through four owners, the last being Bomgaars. The joke was 'I went with the building.' I had to retire in February 2015 because of health problems. We have been on the farm now for 25 years. We have been blessed with two wonderful, gifted, hard-working children. Lisa Marie blessed us with our first grandson, Logan Ray. He just turned 14 and is a joy. We are very proud of him. Martin Eric blessed us with our second grandson, Aiden Micheal. He just turned five years and we are kept on our toes. We are very fortunate to have them both close by. I hope those who can will come to the reunion!!! LOVE TO SEE YOU!"
----------------------------------------------------------------------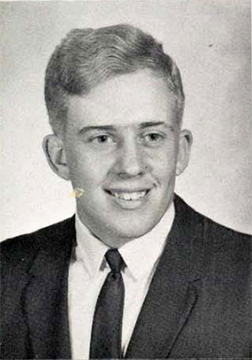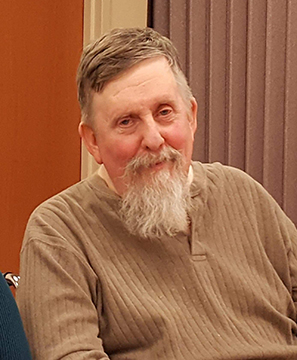 Eldon Barry
"After high school, I went to Nebraska College of Technical Agriculture at Curtis. Then I returned to farm with my Dad. I was active with the Colon Volunteer Fire Department and served as their president. I also worked with the Malmo Volunteer Fire Department. I enjoyed several trips to the Commodity Classic. I also enjoyed visiting several state fairs while on vacation or while on trips to visit family. I had a stroke 3-4 years ago and am currently at the Saunders County Long Term Care facility."
----------------------------------------------------------------------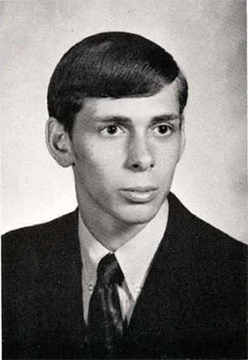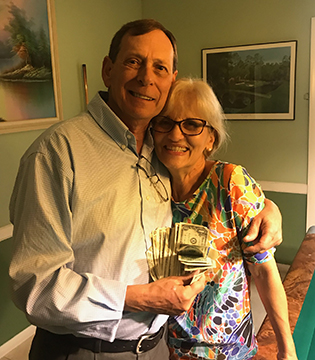 Douglas Barsell
"I moved from Omaha in 2001 and moved to West Palm Beach in 2013 from Phoenix, AZ. I married the love of my life, Grace, on November 17, 2007. We have four children, including two of my wife's. We also have nine grandchildren and one new great grandson. I retired three years ago from 21 years in the automotive industry. We started a sport fishing business making deep sea fishing leaders with my son-in-law. We also sell to fishing tackle stores nationwide. So much for retirement!"
----------------------------------------------------------------------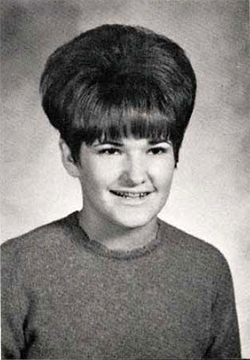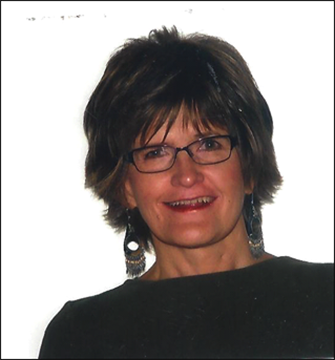 Bonnie (Benson) Rochette
"After graduating, I attended UNL for a year majoring in pre-nursing, and then got my degree in nursing at UNO. I stayed living in Omaha for a year after graduating, but decided I'd rather live in Colorado, so moved to Denver. I lived in Thornton for a short period of time, got married, and moved to Aurora. We had two sons, Corey (1978), Nick (1981), and one daughter, Ashley (1983). In 1990, we moved to Colorado Springs. I worked on the mother-baby unit at Memorial Hospital and at the birth center of Penrose Hospital at the same time. It was way too hard having to do weekends, holidays, and staff meetings at both, so I quit at Penrose and stayed at Memorial. In 1997, I filed for a divorce, and in 1998, I upgraded husbands, which worked out well, because I was able to have a 'the divorce is final, the engagement is on' combo party! Along with Husband #2 came another son, Jesse, (1980). In Dec 2002, I had a huge brain tumor removed (I called it the alien in my head). I thought I had been there, done that, but now I have another meningioma growing in the same spot. This one is small, so I'm calling it my 'brain buddy' for now. I got to retire in 2006, so even though I was still fairly young, I had worked as a nurse for 33 years. My husband Paul and I went to Honduras to volunteer for the Mercy Ship organization there. This is the same organization that has the large ship sitting outside of Africa, where the people get free surgeries done, but this is their land base. When we came back, I was a CASA (Court Appointed Special Advocate), or in other words, a child's voice in court. Then, I volunteered at a Head Start preschool, but kept getting sick, so moved on to the Medical Mission Clinic that serves the uninsured and underinsured, so once again, kept getting sick, so had to leave there, too. Being a slow learner, I moved on to ESM (Ecumenical Social Ministries), which gives food and clothing to the homeless and tries to help them find jobs and places to rent. If my next volunteer position is with people, I'm going to care for well people that have insurance! Otherwise, maybe I'll work with animals instead! We have been fortunate enough to do LOTS of traveling including Italy, Spain, Portugal, Mongolia, China, Mexico, and several states in the U.S. We have seven grandchildren, ages 4-12. Four live in Colorado Springs, two in Denver, and 1 in Michigan. If you ever make it to Colorado Springs, please come visit me and I can invite Phyllis and Buzz Trutna over (also in the Springs) so it will be a triple bonus for you!"
----------------------------------------------------------------------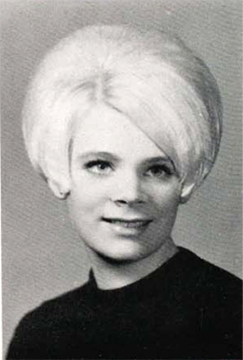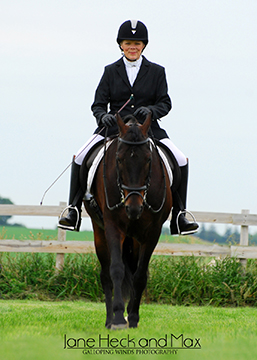 Jane (Douglas) Heck
"I attended Mt. Mercy University in Cedar Rapids, Iowa and then became licensed as a CPA. I retired from Vanguard Appraisals, Inc. after 36 years as the Corporate Treasurer and CFO. My husband is Jim Heck and we have been married since 1992. Jim grew up in Cedar Rapids, was a Hall of Fame Basketball player, and was a home builder prior to retiring. I now spend my time riding and showing my horses, baling hay and general maintenance of our small farm."
----------------------------------------------------------------------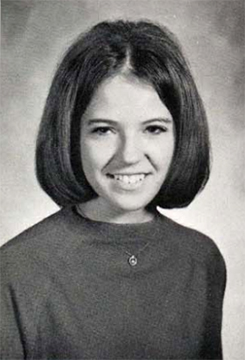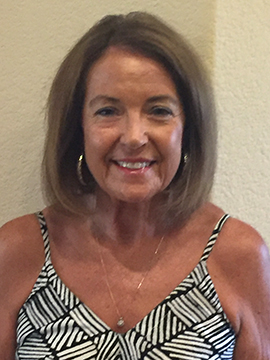 Mary (Edstrom) Johnston
"After high school graduation I attended UNL and received my Bachelors Degree in Elementary Education. I married Ron Larsen and we had four children. I went back to school and received my Early Childhood degree. I've taught 6th grade, preschool, director/teacher of Head Start, and kindergarten. After Ron and my youngest son, Tim, were killed in 2006, I married Steve Johnston. I retired from teaching and am now spending my time golfing in Arizona and enjoying my lake house in Nebraska. I have 11 grandchildren. They keep me very busy since they are in Nebraska, Kansas, and Arizona."
----------------------------------------------------------------------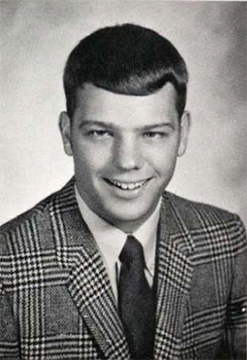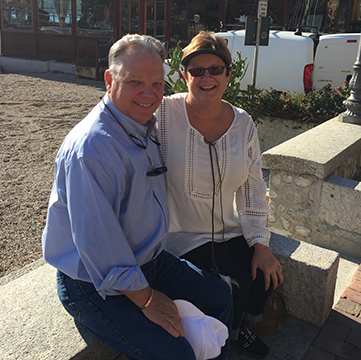 Robert Edstrom
Bob Edstrom is a CPA in Magnolia, AR. He is married to Sally, and together they have four children. There were several years, jobs in Texas and Nebraska, and life lived between graduation and settling in Magnolia. He has a cabin in west Arkansas that he and Sally spend most weekends relaxing, river sitting, and porch sitting. Their four children are located across the U.S. Kristin works for Charles Schwab in Dallas, Texas; Richard works as a financial analyst at Beth Israel Hospital in Boston, MA; Leigh is the marketing/advertising director at Smiles Direct in Nashville, TN; and Katie just finished a year and a half in Anchorage, Alaska as a COTA in a pediatric clinic, now en route to do the same in San Diego, CA. Life is good!
----------------------------------------------------------------------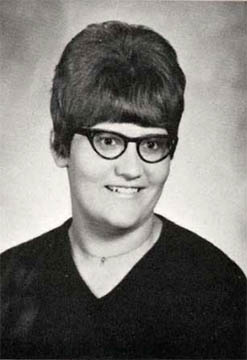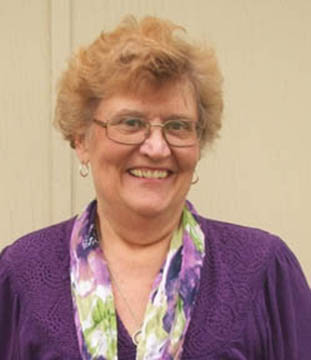 Nancy (Eichmeier) Burke
"Upon graduating from high school, I attended a business school in Omaha. When I graduated I worked for the Nebraska Association for Retarded Children as an office manager. In 1973, I married John Burke and was married for 37 years before he passed away. In those years I traveled through all the continental 48 states. We treasure hunted, started our own business, Burke Machine and Welding, where I learned to weld, run lathes and milling machines.
During that time John and I took up woodcarving. We traveled while John taught carving for over 30 years. He designed a tool sharpener for woodcarvers, which I still manufacture under Western Woodcarvers. We also set up a workshop for woodcarving, which is still going on for 29 years at Doane College: Western & Wildlife Art Workshop.
We also started building rustic furniture under Nebrastik Furniture, and have delivered to several states. I also leaned to play the fiddle and hammer dulcimer, to play along whenever we had jam sessions. Another hobby included building and redoing old cars. Doing body work wasn't much fun for me.
Now I am married to Bill Haru. We still travel and set up at craft fairs and high school fundraisers, selling bed sheets under Midwest Sheets. We hit Hawaii for his class reunion and have only Alaska to go.
My bucket list is pretty fulfilled. Now it includes less hard work and enjoying life to the fullest and meeting new people wherever we go."
----------------------------------------------------------------------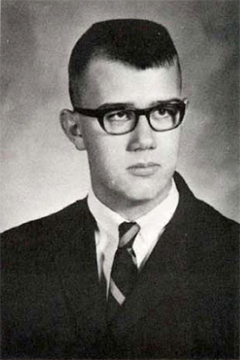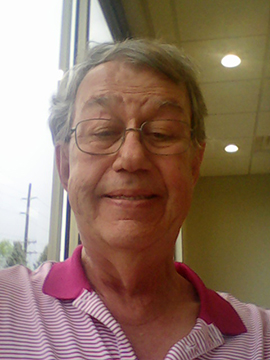 Richard Ellsberry
"After high school, I attended the University of Nebraska and graduated with a Bachelor of Science in Business Administration (1973), and then attended the University of Illinois and received a Master of Science in Finance (1976). My career has included working for the Federal Deposit Insurance Corporation as an Auditor, the Internal Revenue Service as an Auditor and Computer Specialist, and then the Treasury Inspector General for Tax Administration as a Computer Specialist. My spouse is Kathy and we have two children, Bryan and Mark. I enjoy volunteering at the church and playing golf."
----------------------------------------------------------------------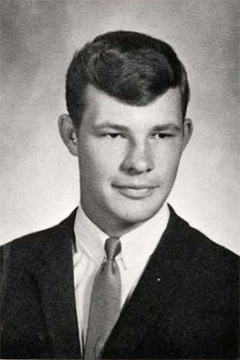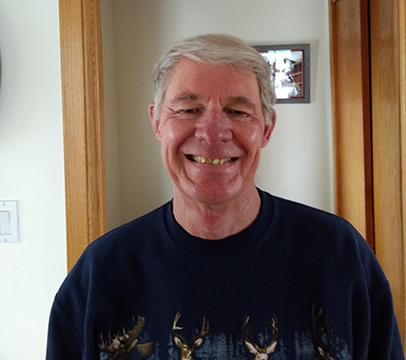 Mark Frahm
"In July of 1969 I left for Navy boot camp. I was in the Navy until April of 1973, when I was honorably discharged. After leaving the navy I lived in Minden, Nebraska, where my folks lived. I worked for Morton Buildings from May of 1973 until July of 1974. In September of 1973 I married Laurie. We lived in Minden until July of 1974 when we moved to Great Falls, MT. I started working for the City of Great Falls water department in September of 1974. I retired from the water department on June 30, 2007. We have two sons and four grandchildren all living in Great Falls. We spend as much time in the mountains as we can camping, hiking, horseback riding, and going on wilderness back county trips."
----------------------------------------------------------------------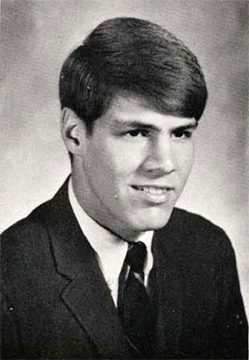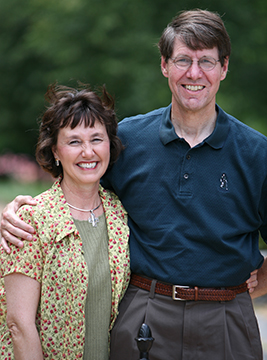 Richard French
"A 50 year update. We have been in Hastings, NE for the past 40 years. Still working for the time being and hoping to make it a couple more years, but retirement looks tempting. We have a son, Jon, in Charlotte, North Carolina. He is single with no children that we know of. Our daughter, Michelle, is married and lives in Minneapolis with two toddlers (actually pre-schoolers). We celebrated a 45th anniversary in March. RD works in an Internal Medicine clinic of six doctors. He spends free time reading, golfing, bowling, playing occasional tennis or pickleball, or just walking around a nearby Lake Hastings for exercise. He has written a couple of books, and is finishing another. Also enjoys bridge and singing on a church praise team. RD was the label he got working on the Burlington RR during college summers. At age 50, he let it be known that he could be called RD, Ricardo, French, Frenchie, Frencho, or even Uncle Dickens. Looking forward to seeing the Class of 1969 in September! God bless you one and all."
----------------------------------------------------------------------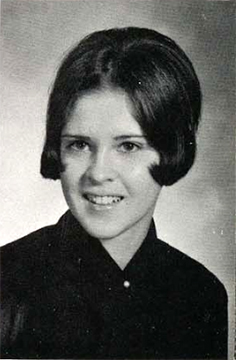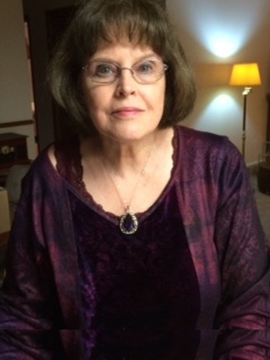 Mary (Gillette) Petersen
"Hello, everyone! I live in Bancroft, Nebraska with my husband of 41 years, Gardell Petersen. After high school I attended John F. Kennedy College, where I majored in art and English, and received my BA degree. I continued my studies at UNL and earned my master's degree in secondary education and art. I taught K-12 art and high school English for 22 years, most of them in the Bancroft-Rosalie school system. I later left teaching and worked as an administrative assistant at the John G. Neihardt State Historic Site museum here in Bancroft. Gardell and I retired in 2018. I enjoy making art, and belong to a couple of art organizations; also jewelry making, art and craft shows, reading, and tending my flower garden. I'm looking forward to seeing you all at the reunion"
----------------------------------------------------------------------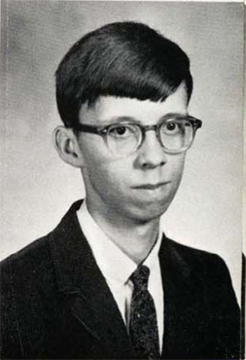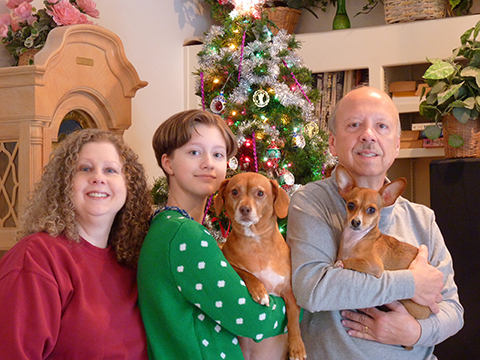 Randy Grieser
"After graduating from high school, I attended Kearney State College (UNK) from 1969 through 1973, graduating with a Bachelor of Arts Degree in English in 1974. While at Kearney State I was elected to the student senate, served as the manager of the college radio station (KOVF) and was a disc jockey on local commercial radio station KGFW.
I applied to Law School at UNL in 1974 but was not accepted. In 1974, Duane Kumpula was kind enough to hire me at Reimers-Kaufman Concrete Products in Lincoln, Nebraska. In 1978 I left there and was part owner and Manager of the Starship Enterprise Discotrek in Lincoln, Nebraska. From 1981 through 1983 I attended UNL, where I graduated in 1983 with a Masters Degree in Business Administration with a concentration in Accounting. In October of 1983, I began working as an accountant at the Centel Corporation in Lincoln, Nebraska. Centel Corporation owned local telephone companies that operated across the United States.
In 1985 I passed the Nebraska Certified Public Accountants exam and received my certificate from the State of Nebraska in that year. In 1986 I was promoted to Payroll Accounting Manager and transferred to a subsidiary of Centel, the Central Telephone Company of Florida in Tallahassee, Florida with over 2,000 employees. In 1988 I was promoted to General Accounting Manager.
I married my wife Karen in Florida in 1992. In 1993 the Sprint Corporation bought Centel and I was transferred to their state headquarters in Orlando, Florida. In 1996, Sprint decided to move all accounting functions to Kansas City, Kansas and we moved there in that year. After experiencing one cold and snowy Midwestern winter, I left Sprint and we moved back to Orlando in 1997, where I was employed by the Orlando Utilities Commission that provides water, sewer and power to the City of Orlando.
I had always wanted to live in a small town on the ocean with beautiful white sandy beaches, and in 2000 we moved to Pensacola, Florida, where we currently reside. We were blessed with our only child, daughter Jasmine in 2002. While living in Pensacola, I have been employed in various accounting positions with the Escambia County Clerk of the Court, Sacred Heart Hospital and the Florida Department of Health, from which I retired in 2017. In looking back over the years, I was truly blessed to grow up in the time and place that I did. It does take a village to raise a child and we had and still have a great village!"
----------------------------------------------------------------------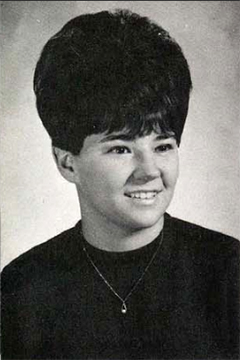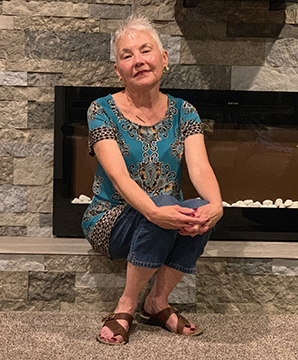 Kathleen (Gustafson) Chmelka
"After graduation, I worked for the First National Bank in Wahoo. December 1969, Larry and I were married. When our first daughter, Laura, was born I was a stay-at-home Mom. After our second daughter, Launa, went to Kindergarten I went back to work at the bank. I retired from the bank in 2015 after 32 years of employment. We have one grandson, Bryson, and four granddaughters, Miranda, Katelynn, Kourtney (Matt), and Kurstin."
----------------------------------------------------------------------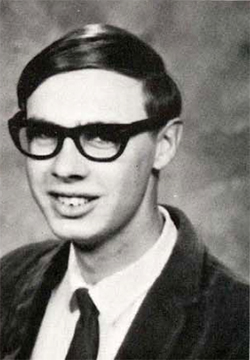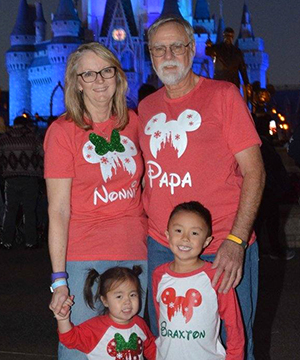 Marvin Hageman
"I retired in 2015 after nearly 42 years at Valmont Industries. Since then, my wife, Connie, and I have done some traveling with friends, our daughter's family, or just the two of us. We hope to visit all 50 states some day. When not traveling, we spend a lot of time with our two grandchildren. I keep busy with yard work, gardening, some fishing, and deer hunting."
----------------------------------------------------------------------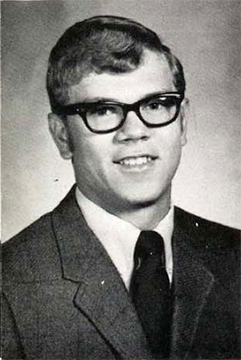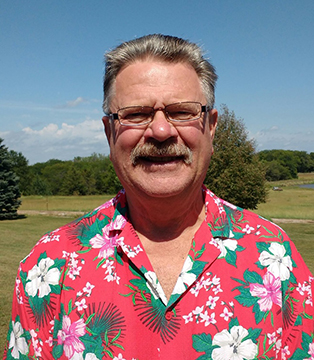 David Harders
"I retired nine years ago from the plumbing industry. I enjoy my hobbies which include dancing, bowling, playing pool, fishing, horseback riding, and working on a hobby acreage."
----------------------------------------------------------------------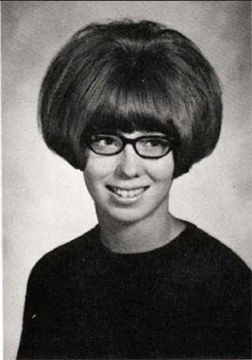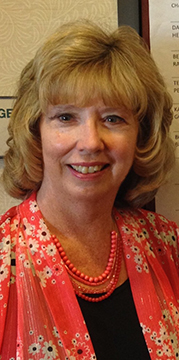 Evelyn (Heineman) Reichert
"After leaving high school I attended Kearney State College where I met my husband, Larry. We have lived in Denver, Offutt AFB, Shaw AFB and then Evanston, Wyoming, where we raised our two daughters. We are fortunate to have four wonderful grandchildren and a beautiful great granddaughter. Larry was transferred to Texas, so I retired from the school district in Evanston. While in Texas I went to work as a Buyer for Katy ISD. We are now both retired and live in a retirement community in Sun City, Texas, where we enjoy golfing, traveling and especially visiting our family."
----------------------------------------------------------------------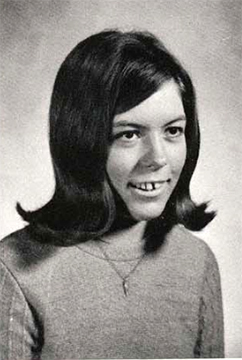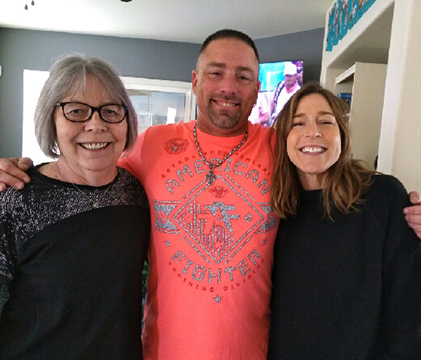 Marlene (Jackson) McCullough
"I have a son, Jason, and a daughter, Kim, and one granddaughter. I live in Carson City, Nevada and I'm so lucky my kids live near me. My husband Dave passed away five years ago. I am enjoying retirement with my two Yorkies after retiring from the State of Nevada Attorney General's office as a legal secretary."
----------------------------------------------------------------------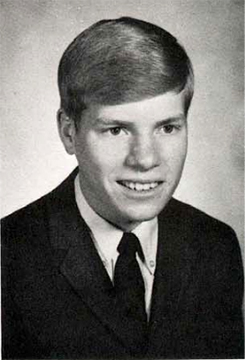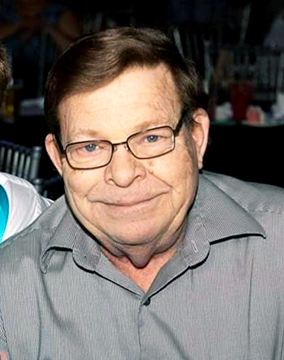 Jim Joe
"I was married for about 20 years and had three children: Jeremy, Julie and Jason. My oldest is single, my lovely daughter is married and has a boy and two girls, and my youngest is married with a girl and two boys. They all live in Lincoln as I do. About half of my working career has been in various kinds of sales, and the last 25 years had been in a partnership at Capital Overhead Door Co., Inc. I sold out and retired as president officially in 2016."
----------------------------------------------------------------------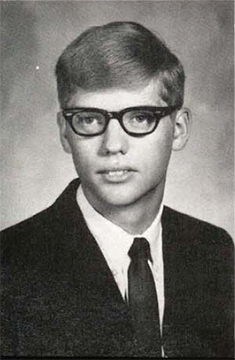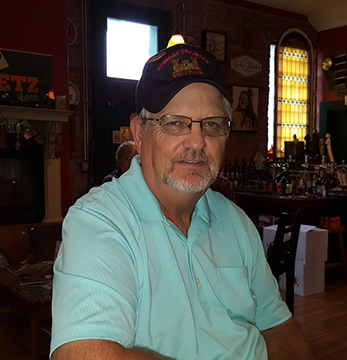 Richard Jonas
"I enlisted in the Army and received my diploma one week before graduation. I went to boot camp and then aircraft engine school. I married Barb and then went to Germany and Vietnam as a Combat Engineer. We had four great kids and farmed for 30 years. Then I worked for John Deere as a semi driver and retired in 2013. Barb passed away in November of 2018."
----------------------------------------------------------------------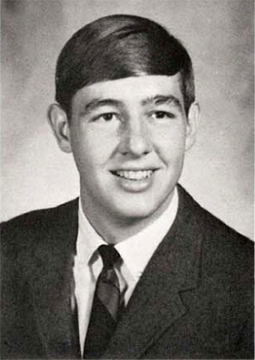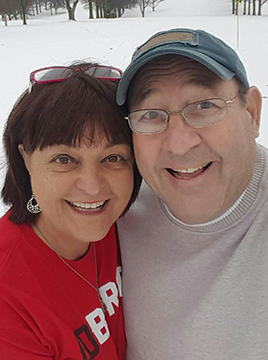 Robert Jordan
"I moved to Austin, Texas in 2004 and got married, became a husband, father, and grandfather, all on the same day, greatest day of my life. I've worked for the United States Postal service for 23 years, retiring in December 2018. Since retirement, I enjoy golfing (when it's not 100 degrees), woodworking, and watching the grandkids play sports. We love cruises out of Galveston, and we still get back to Nebraska about every two months for visits with family and friends, and I still bleed Red during football season."
----------------------------------------------------------------------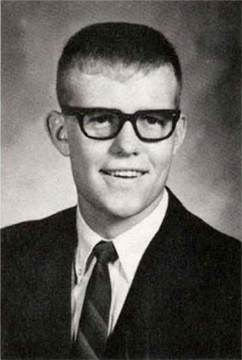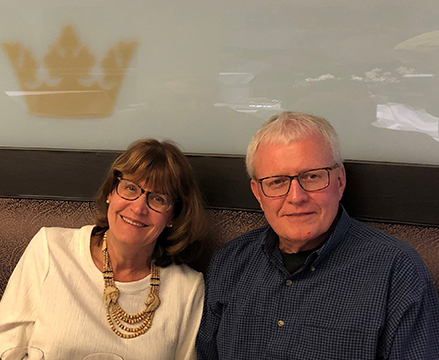 Terry Jordan
"After graduation from WHS I graduated from U of N with a degree in engineering. After graduating from U 0f N, I began work with Black & Veatch in Kansas City designing and constructing electrical power generation facilities. Began in Kansas City then relocated to project sites in Iowa, Minnesota and Indonesia before moving back to the Kansas City area. Continued for 40 years with the firm working and traveling extensively both domestically and internationally with the position of Vice President/Partner. I met Marilyn in Kansas City and we married in 1979 prior to starting the relocations. We have two children, Todd and Jenny, both of whom are in the KC area. Both Marilyn and I retired in 2014, continuing to live in Lenexa, KS, and are enjoying the good life and freedom."
----------------------------------------------------------------------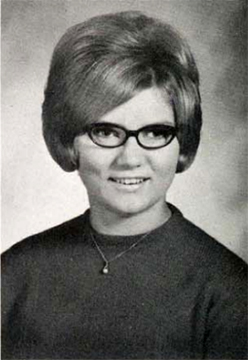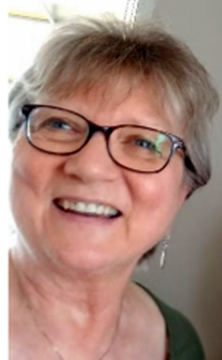 Karen (Kubalek) Williamson
"WOW! 50 years! I moved to Omaha after graduation and attended one year of business school. Married in 1974. Raised four beautiful daughters. We have been blessed with eight grandchildren, plus one on the way. My life has been blessed. Taking care of my kids and grandkids has pretty much been my life, and I have loved every bit of it. Can't believe time has passed so quickly."
----------------------------------------------------------------------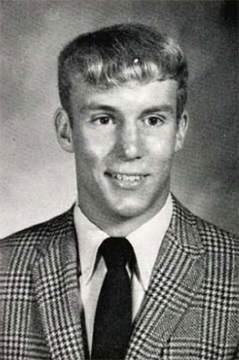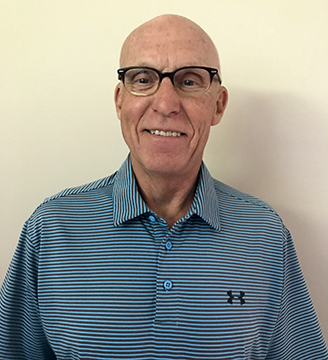 James Lindau
"After High School, I attended the University of Nebraska, then medical school at the University of Nebraska Medical School in Omaha, followed by Family Practice Residency in Lincoln. I moved to Wayne, NE in 1979 and practiced medicine there for 37 years, retiring in 2016. I have two children: Elizabeth, who is a professor of musicology at California State University at Long Beach, and Michael, who is a freelance graphic designer in Denver. No grandchildren. Sheryl and I divorced in 2006, and I married Joyce Reeg in 2009."
----------------------------------------------------------------------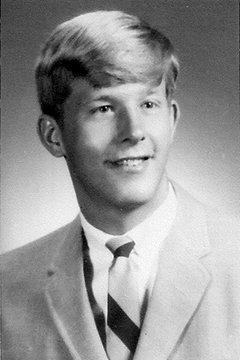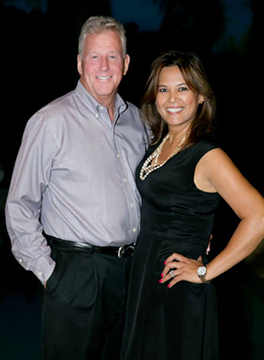 John Meese
"Following graduation from Westside High School in May 1969, I enrolled at UN-L in a pre-law program. I pledged Beta Theta Pi fraternity, rowed #6 on the initial UN-L rowing club 8-man shell, switched majors between History, English and somehow graduated with a BS in Business Administration, major in Economics and Accounting, all on the six-year plan. Along the way I married, and subsequently moved to Okoboji, IA, where along with my father and younger brother opened up a new sanitary landfill. I was blessed with two sons, John Jr. and Jeffrey. John is married with a daughter and son and lives in Lincoln, and Jeffrey is married, attempting adoption and lives in Singapore. I left the family business in 1980 to start a 25-year career in the Caterpillar dealer network, working in MN, MA, Europe, OH in that order, before being recruited in 2007 to develop a new department for Waste Management corporate. WM has one of the largest construction equipment fleets in North America, and I have full responsibility for it from birth to grave. Somewhere along the last 50 years, I had divorced and remarried, and have been married for five years to my wife Michelle. Michelle is a fairly well recognized faux artist who came down off the ladder a number of years ago to open several stores selling Annie Sloan Chalk Paint. She uses it regularly as she restores selective pieces of antique furniture to more current tastes in décor. We split our time between a townhouse not far from my office in downtown Houston, a small ranch (ranchette by Texas standards) 120 miles west of Houston, and what we thought was going to be our retirement home in Lincoln, in Firethorn, overlooking the ninth green. We also travel southern Europe frequently, Spain, Italy and Portugal, but also SE Asia to see family there."
----------------------------------------------------------------------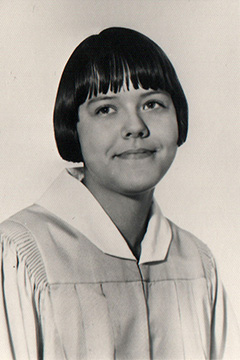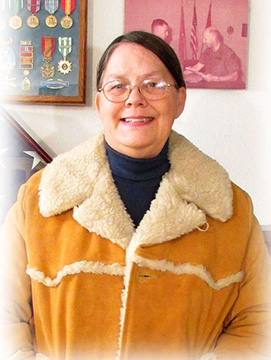 Betty Monte Sullivan
"Although I didn't graduate from Wahoo High because my dad was transferred to Utah my junior year of high school, most of my school years were spent in Wahoo. It's where my sister Peggy and I both felt closer to friends. Didn't have much time to make friends in Utah and my class alone, at Davis High, had over 300 kids. BIG high school and only a three-year high school at that. It's interesting that more classmates doesn't equal more friends.
After high school, I attended Stevens Henegar College in Salt Lake City, majoring in computer programming. I married my husband Dick in 1970 when he returned from three years in Vietnam. We moved to Colorado Springs (Ft. Carson) in July of 1970. Our next duty station was Schofield Barracks, Hawaii. Then we were stationed at Ft. Campbell, Kentucky before shipping out to Kimpo, Korea, and from Korea, we were sent here to Ft. Sill, Oklahoma, where Dick eventually retired from the Army.
My husband died in 2003 from exposure to Agent Orange during his three years in Vietnam. We hadn't planned to stay in Oklahoma after Dick retired, but this is where "home" is, now that Dick is buried in the National Cemetery at Elgin, about five miles from here.
I kept in touch with Pastor Barthel and our Biology teacher Mrs. Hansson over the years. I hated losing them as they both were dedicated letter writers, especially after my parents died in '76 and '77. Mrs. Hansson and my mother were good friends. Pastor Barthel and his wife were good friends with both my folks. I kept in touch with Rachel Barthel over the years too, although she wasn't as dedicated a letter writer as her dad and mom. Deb Boyle has been a blessing to keep in touch. I'm glad she has. She's updated me over the years, on friends I knew from school. I sure miss reminiscing about the past with my sister who died two years ago. We would talk on the phone for hours, about the past and when we lived in Wahoo.
I keep busy with hobbies (I'm a wood carver too) and volunteering around town. I've made some good friends over the years I've lived here. Fletcher is a small town like Wahoo used to be when I lived there. I meet for coffee mornings at the tag office here in town and have been surprised at times to hear what I've been doing. They know before I do! Small town life."
----------------------------------------------------------------------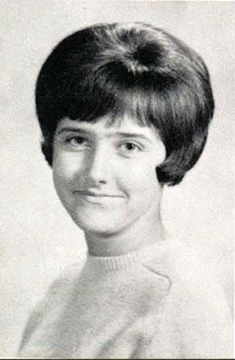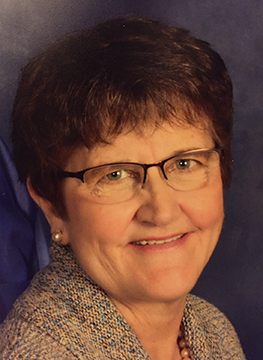 Kay (Mumm) Jurgens
"I had four fun-filled packed years as an undergraduate at UNL acquiring my bachelors degree in home economics education. I missed Woodstock but thoroughly enjoyed Cornstock on East campus a month later. I value the experience I gained through all the activities, low-paying jobs, and adventures to Europe I had during those four years. I served as an Extension Educator for Cooperative Extension in Knox, Antelope, and Pierce Counties. There I ran into a supermarket owner with my shopping cart and later married Mike Jurgens. We purchased the supermarket in Waverly, Nebraska, and I found myself earning my masters in human development, serving as a grad assistant, and helping run the supermarket. Those were busy years. Somehow we survived raising two children, our daughter Janelle and son Brett, and hosting many exchange students from around the world. Mike worked for Goodyear following the sale of our supermarket. I substitute taught while our children were in school. My volunteer work has included 4-H, serving as an aisle and floor manager at the Lied Center in Lincoln, and being a member of our church's missions team. Traveling has always been our family's passion. Our home bases are Waverly and the farm at Wahoo. The most amazing thing to me about 50 years passing is that the preschoolers I was working with 50 years ago are now in their mid-50s and probably thinking about retirement."
----------------------------------------------------------------------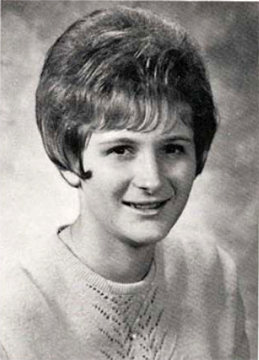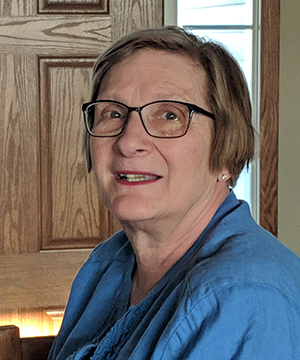 Monica (Palensky) Svoboda
"Since graduation I have worked at Russell Stover's Candy factory in Lincoln, Walker Muffler factory in Seward, Assistant Manager at Starlite in Wahoo, Denver Plastic factory in Wahoo, and at Wahoo Public Schools until I retired. I Purchased the Wahoo Barbershop with spouse Mike Svoboda in 1979. I am enjoying retirement and still own my own business selling helium balloons out of the Wahoo Barbershop."
----------------------------------------------------------------------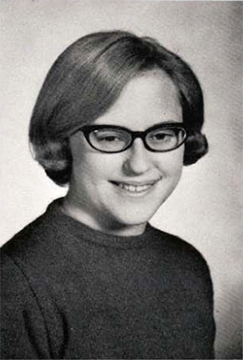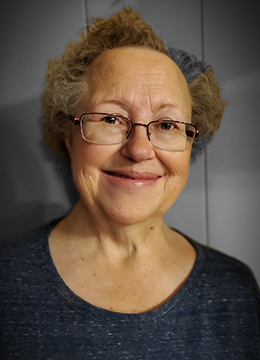 Deborah (Peterson) Boyle
"Wow! 50 years . . . 50 pounds heavier, 1 inch shorter and graying hair. Bob and I live on the high plains of western Kansas. I enjoy volunteer activities, book club, Bible study, politics, retired teachers lunch group, and coffee with friends."
----------------------------------------------------------------------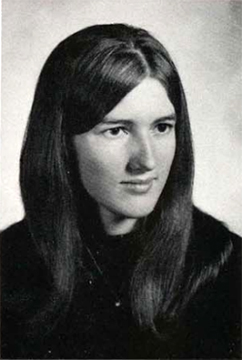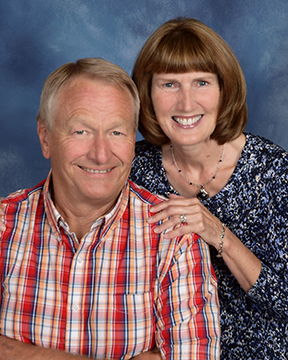 Phyllis (Roberts) Trutna
"After high school, I graduated from the University of Nebraska in Lincoln in 1974 with a Master's Degree in Speech Pathology. I married Buzz Trutna in 1972, and we have three children: Scott, Kara, and Leah. I taught in the Millard Public Schools in Nebraska for six years as a communication specialist. I was a stay-at-home mom for eight years while our moves took us to Wyoming, Iowa, California, Wisconsin, and Colorado. I taught for 24 years as a speech-language pathologist at the Colorado School for the Deaf and Blind. Our oldest son and daughter and their families live close by in Colorado. Sadly, in 2005, our youngest daughter was killed in a motorcycle accident at the age of 21. Since I retired in 2012, we have been blessed with four grandchildren. Steve and I currently reside in Colorado Springs and we spend June through September at our lake home in Minnesota."
----------------------------------------------------------------------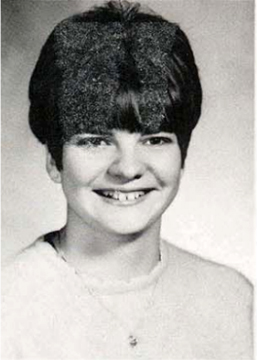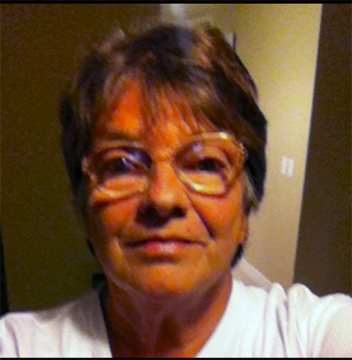 Debra (Rupp) Lamprecht
"After graduation I married Dan Givens. We had a son and a daughter. Dan and I divorced in 1979. In 1981 I married Jim Lamprecht. We were married until 2003. During that time we raised five children and farmed near Ithaca. I am now residing in Sun City, Arizona. I have two children, four grandchildren and one great granddaughter!
----------------------------------------------------------------------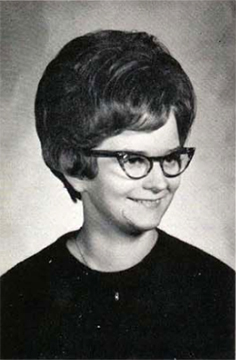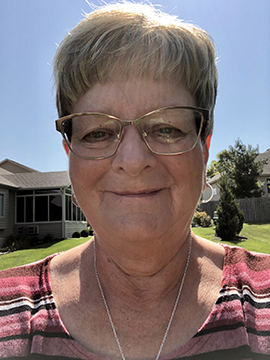 Glenda (Scheuneman) Stock
"I earned a bachelors and masters degree from the University of Nebraska in elementary education, and a gifted/talented endorsement from the University of Nebraska at Kearney. I taught 5-6th grade in Norfolk, Nebraska, for 33 years, and then substituted for seven years. Married Jerry Stock in 1977. We have two sons, Jeff in Lincoln and Greg with wife Ashley and children Harper and Avery in Grinnell, IA. Currently, we live in Lincoln six months of the year and in Maricopa, AZ the other six months."
----------------------------------------------------------------------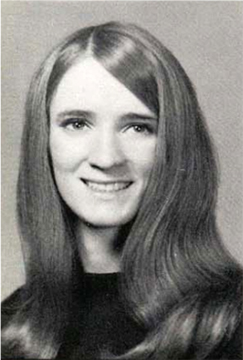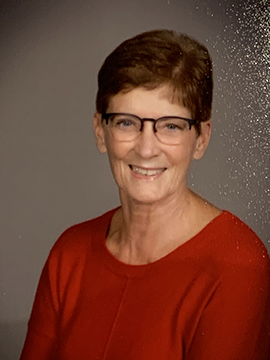 Linda (Schmer) Iverson
"Burneil Chvatal and I married after graduation. We were blessed with two daughters (Lisa and Amy) and one son (Tim). Burneil was a butcher at Hinky Dinky, which is currently owned by SunMart in Wahoo, NE. I was a homemaker and worked part time as Secretary/Treasurer for my family farm corporation, Schmer, Inc. After almost 14 years of marriage we divorced. I began working for a CPA and attended accounting classes at night at Nebraska Wesleyan. After ten years of accounting work, I started work in medical billing at the Saunders County Hospital. I enjoyed medical billing in Wahoo, then Omaha and Lincoln for the next 15 years, but decided I needed to work closer to home when my dad's health was declining. I was very lucky to find a great job as a personal banker at the Wahoo State Bank until I retired. After retirement I did continue to work part time for a few years as an assistant to an income tax preparer. I remarried in 2004 to Dana "Butch" Iverson and gained a stepson (Dana) and a stepdaughter (Darcy). Butch and I enjoy traveling, golfing, bike riding, kayaking and going for walks. We have a lot of fun and spend a lot of time attending our grandchildren's grade school, high school and college activities. We have five granddaughters, three grandsons and one step granddaughter through my children, and two grandsons, one granddaughter and one step granddaughter through Butch's children. We're very lucky to be living a very full, fun and active life."
----------------------------------------------------------------------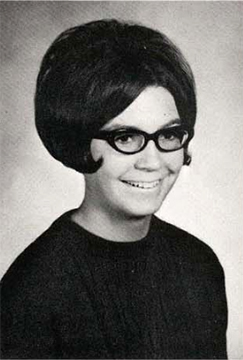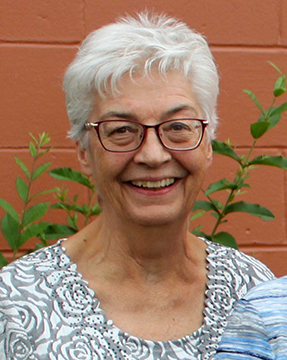 Patricia (Shanahan) Hutchinson
"After high school I attended business school in Omaha, and my first job was working for a life insurance company in Lincoln. After 13 years with the company we moved to the suburbs of Chicago, where I worked for Rockwell International. I was married in 1973 and divorced in 1986. In 1987 I moved back to Lincoln and was the Personnel Manager for a food manufacturing company for 13 years. For the last 18 years I have been employed by NE Workers Comp Court working on a federal grant with the Bureau of Labor Statistics. I recently changed my hours to part time and plan to retire sometime next year. I've been in a relationship with Leon McConnell since 1988 and we have a wonderful life together. Looking forward to seeing everyone on Friday."
----------------------------------------------------------------------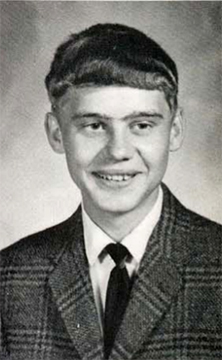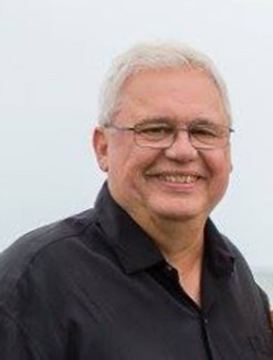 Gary Stoltenberg
"My wife's name is Barb. Barb continues work in the payroll department at Yellow Freight in Overland Park, KS. After 30 years with The Dial Corporation (Dial soap, Purex Detergent, Renuzit Air Fresheners),where I held several different positions as District manager, Region/Zone manager, and Business Development manager, I retired in 2012. Barb & I have two daughters, Jenna (28) and Erin (26). Looking forward to seeing some old friends and faces."
----------------------------------------------------------------------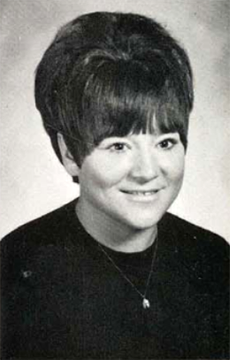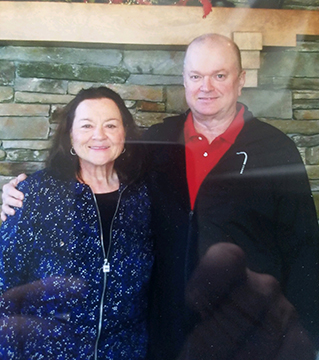 Judy (Sudik) Swanson
"After graduation I went to school to be a dental assistant, and I've been working in dentistry since then. My husband Larry has been a dentist in Wahoo for the past 34 years. We have one son who is an accountant and lives in Omaha. I wish all of my classmates the very best."
----------------------------------------------------------------------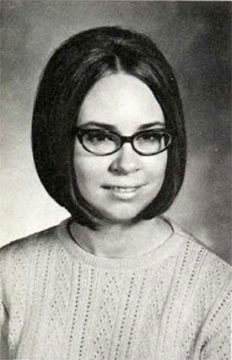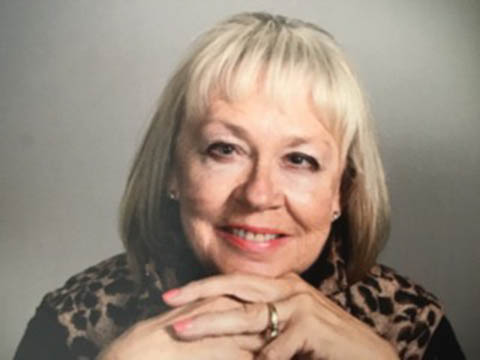 Roma (Swanson) Smith
"Immediately after graduation, I enrolled at C. E. School of Commerce in Omaha, and I graduated in November of 1969. After Ken returned from Vietnam, we were married in October 1970. We moved to his family farm near Ithaca in 1973. In 1977 our son, Heath, was born. I enjoyed being a stay-at-home mom for several years.
In 1984 I was diagnosed with MS, and it forced me to resign my position as Deputy Register of Deeds. At that point I delved into my music. I enjoyed playing for rodeos and major horse shows across mid America. I taught piano lessons to hundreds of kids for over 20 years in Wahoo, but I could never teach my son! We partnered up in 2002 doing karaoke, and in 2004 we transformed into wedding venues and dances. We had a good 10-year run, and now donate our time to charitable events. Our trademarked name became 'SMITHACA' which is Smith and Ithaca combined!
In 1988 I ran for a position on the Wahoo Public School Board and served 5 terms - 20 years. In 2012 I was asked to serve on the WPS Foundation Board, which I remain on today.
Ken was a full time farmer and also worked full time (4:00 p.m. to midnight) for the City of Lincoln Street Department. In May of 2001, he was hit and crushed to death by a drunk driver on 56th and O while working. Unbelievably the man that killed him was from Wahoo. The day of his funeral was the day our son was to graduate from Wesleyan. We had been married almost 31 years.
I have 3 wonderful grandchildren, ages 7 to 20, and I enjoy spoiling each one! They do keep us young!
Can't believe it's been 50 years . . . looking forward to our reunion!"
----------------------------------------------------------------------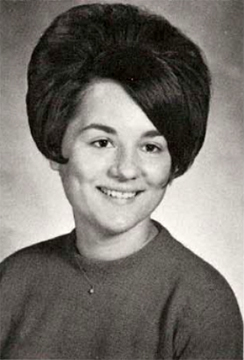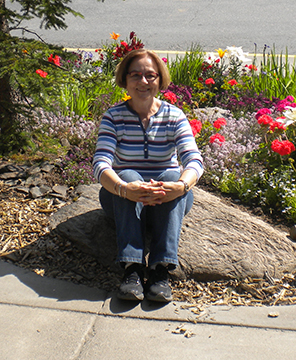 Betty (Trawny) Brabec
"After graduation I went to work at John F. Kennedy College. On November 8, 1969 John and I were married. We lived in Wahoo for two years after we were married, and then moved to the farm where we are still living. In January of 1971 I began working for First National Bank, Wahoo, now FirstBank of Nebraska, retiring in November of 2017. John and I have two children, Jeffrey and Kristin, and two grandchildren, Callie and Jake. Jeffrey and his family live north of Wahoo and Kristin lives in St. Thomas, Virgin Islands. We like to travel and have had many wonderful trips over the years, especially those to the Virgin Islands. In June of this year we went on an Alaskan Land and Sea Journey and it was the trip of a lifetime; however, camping with our fifth wheel is what we really enjoy the most."
----------------------------------------------------------------------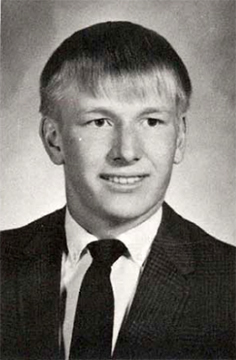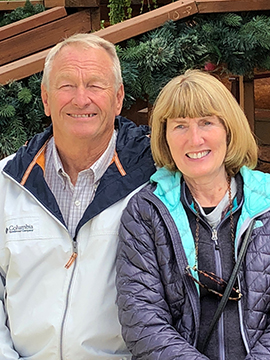 Steve Trutna
"After high school, I graduated from the University of Nebraska in Lincoln in 1973 with a Bachelor of Science degree. I married Phyllis Roberts in 1972 and we have three children: Scott, Kara, and Leah. After college, I began my apprenticeship to become an electrician. Upon completion, I moved more into the management of projects, which took us to Wyoming, Iowa, California, Wisconsin, and Colorado. We really liked Colorado Springs and decided to stay put. We started our contracting business in 1988 and are still at it. Our oldest son and daughter and their families live close by in Colorado. Sadly, in 2005, our youngest daughter was killed in a motorcycle accident at the age of 21. We have been blessed with four beautiful grandchildren. We currently reside in Colorado Springs and we spend June through September at our lake home in Minnesota."
----------------------------------------------------------------------
WE REMEMBER FONDLY . . .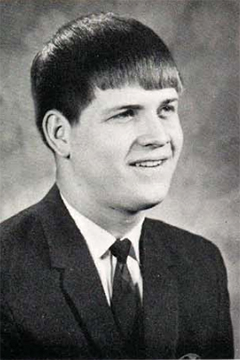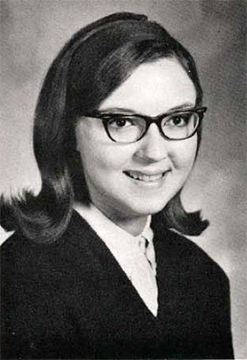 Rocky Abbott (1951-1971), Rachel Barthel (1951-2014)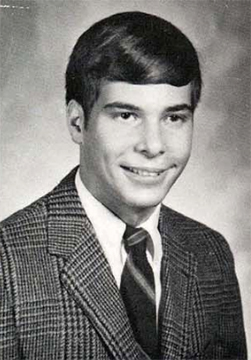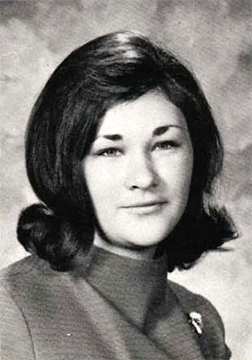 Park Edgar (1951-2001), Linda (Jelinek) Price (1951-1972)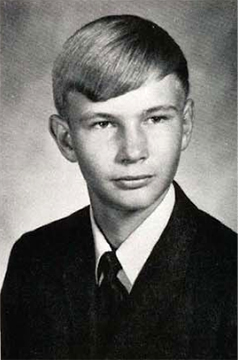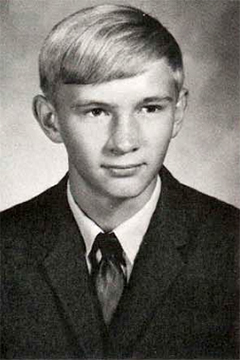 Roger Johnson (1951-1992), Ronald Johnson (1951-1992)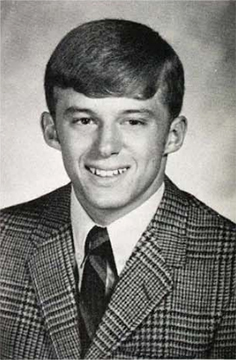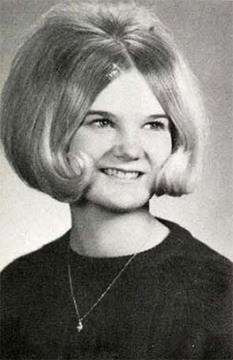 Ronald Larson (1950-2006), Deborah (Syverson) Bouc (1950-2013)