WHS Class of 1968 celebrates 50th reunion
Updated photos/bios posted for '68 alumni
The Wahoo High School Class of 1968 celebrated its 50th Reunion on Friday, September 28, 2018 at Hilltop Country Club in Wahoo. Social hour began at 5:00 p.m., followed by a remembrance of classmates who have passed. A buffet dinner was held after the remembrance.
Earlier in the afternoon members of the Class of 1968 toured their old high school building (a.k.a the current Wahoo Civic Center), followed by a tour of the existing high school facility, and on Saturday (September 29), several alum attended the Nebraska vs. Purdue football game in Lincoln. The Class of 1968 closed the weekend on Sunday with an informal gathering for more "catching up."
Several members of this class have submitted recent photos, along with brief biographies highlighting what they have been doing since their Wahoo High School days. Those are posted below, and will continuously be updated as information is received.
WAHOO HIGH SCHOOL CLASS OF 1968 YEARBOOK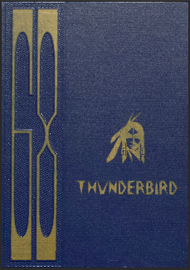 WAHOO HIGH SCHOOL CLASS OF 1968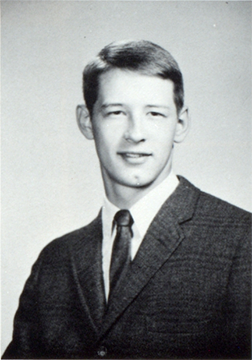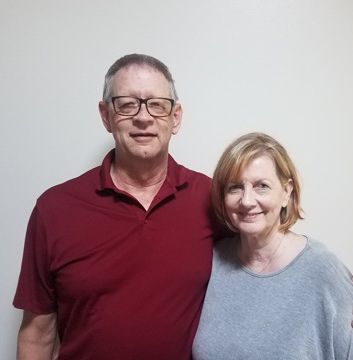 Steve Anderson
"After WHS I attended the U.S. Air Force Academy in Colorado Springs, graduating in 1972 with a degree in Mechanical Engineering. After completing pilot training at Moody AFB in Valdosta, GA, I was assigned to, of all places, Offutt AFB, NE as a pilot in RC-135 aircraft. While stationed at Offutt, I spent most of my time flying from bases in Okinawa, Greece, England and Alaska. In 1978, Virginia Morgan of Shenandoah, IA and I were married. I left the Air Force and went to work for Omaha Public Power District as a Specifications Engineer. I worked there for 31 years, retiring in 2009 as Manager of Transportation and Construction Equipment. While at OPPD we launched the OPPD PowerDrive. It was a vocational education program for high school students where they designed, built and competed with go-kart sized electric vehicles. Wahoo High School successfully competed in the program for about 10 years.
"Virginia and I have two daughters: Libby Nelson of Omaha who has two sons, Jon and Frank (ages 5 and 4), and Lindsay Anderson of Denver.
"After I retired from OPPD, I went to work part-time for BigIron Online Auctions as a technical trainer. I also developed an addiction for golf, which I feed at least twice a week in almost any weather."
----------------------------------------------------------------------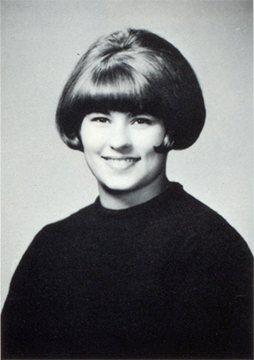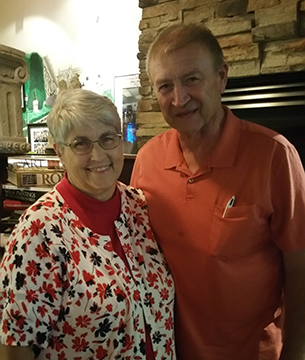 Rogene Anderson Gilliland
"In the fall of 1968 I was a freshman at Lincoln General Hospital School of Nursing and UNL. Roger Holtorf introduced me to Don Gilliland (they were on the same floor in Harper Hall), then Don and I married in 1970. I graduated and received my RN in 1971, then worked at LGH. After Don graduated in '72 we started farming in central Nebraska. I really enjoyed the farm life, much to my surprise! Our oldest son and three daughters were born during this time. In 1982 we sold the farm and moved to Beatrice, where Don started his teaching career at SCC. Our youngest son was born there. In 1986 we moved to an acreage at Plymouth, just west of Beatrice.
"We have moved several times in-state and lived in Redlands, CA, where Don taught at the Christian high school there. I was blessed to be able to stay home when our kids were young.
"I returned to nursing full time in 2003, working women's health at BryanLGH, then as supervisor in long term care, and Hospice (which I loved). We moved to Omaha in 2009, where Don teaches at Metro Community College. I recently retired from teaching at Clarkson College. So now I am focused on being grandma to 16 wonderful grandkids! Two of our kids live in Omaha, one in York, NE, one in Cape Girardeau, MO, and one in Philadelphia. I am proud to say I have mastered driving in Philly!!
"It's been a great life and I am grateful for all the people and experiences that have made it so interesting. We can all count our blessings"
----------------------------------------------------------------------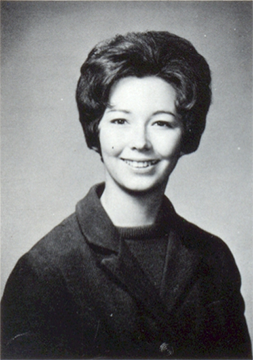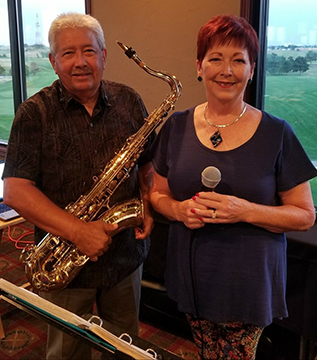 Connie Barry Chavez
"I graduated from the University of Nebraska - Lincoln in 1972, with a degree in Education/Journalism. I was married at the beginning of my junior year, for just four years. I taught journalism and 9th grade English classes for one year and decided there weren't enough hours in the day to do the job!
"A few years later, I married a second time and had my daughter Sonja, in 1980. In an attempt to save that marriage, we moved from Nebraska to Arizona for a "fresh start," but we soon parted. It is there, however, where I met my husband, John Chavez, on New Year's Eve of 1985 and fell in love. John moved back to Denver to take a job as a lithographer and we joined him in June of 1986. John had six adult children and I became a "grandmother" overnight! We now have 17 grand and 12 great grands between us.
"In 1998, I had an opportunity to pursue my passion for design, enrolled in school, and earned my associates degree in Interior Design in 2000. I specialized in interior materials selection and design until I retired. While I was in school, I discovered, on a dare at one of John's gigs, that I had a pretty good voice and could sing! I started learning the words to songs from the American Standard book and later joined John, who plays sax, playing gigs at several venues in Denver.
"When Sonja was expecting her second child in 2014, we decided to retire and move to Jetmore, Kansas, where Sonja and her family live. We found a house down the block from her home and moved there two weeks before her baby was born. We started taking care of the girls, ages 10 and 4, this summer and love being here for them. John and I also perform as a duo at various restaurants and venues in Dodge City each month. We are very active in our Community Foundation, the Senior Center, our church, and also enjoy playing golf and bridge. I've also learned how to design and make quilts, and often submit articles and photos to our local newspaper for publication.
"We've traveled throughout Europe and I got to tour Turkey in 2000. We love long cruises and have done a trans-Atlantic cruise from Rome to the U.S., a Pacific cruise from LA to Hawaii and back, and gone through the Panama Canal, from LA to Miami. We prefer warm weather vacations and have been to Puerto Vallarta, Mexico many times. I'm thankful for my husband, my family and friends, and most of all, for good health!"
----------------------------------------------------------------------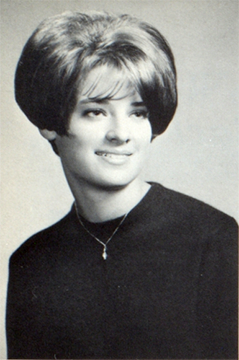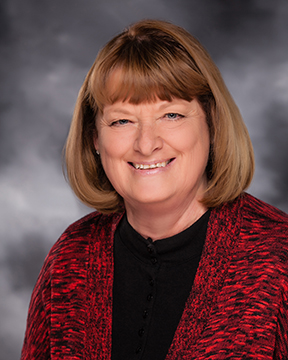 Mary Beranek Shandera
"After graduation I moved to Lincoln and worked at First National Bank. On March 1, 1969 I married Harold Shandera. We will soon be celebrating 50 years of marriage with a trip to Rome. We have three children: Ed (47), Kathleen (44), and John (38), and seven grandchildren ranging in age from six months to 16 years (including a set of three-year-old twin girls). I was fortunate to be a stay-at-home mom for many years until the children were in school. I then started a 30+ year career in the medical field. I retired in 2016 but missed the people, so started a 'new' career in financial management. I work for four financial advisors 24 hours a week, and am now learning more than I ever wanted to know about retirement savings to include 401 K's and traditional and Roth IRA's. I am also a volunteer for 'Muddy Paws Second Chance Rescue' and have been instrumental in saving many dogs' lives and finding their forever homes.
"Eighteen years ago we realized our dream of living in the country and moved to ten acres out by Waverly. My husband is semi-retired after 42 years with the telephone company. He now has his own handyman service, 'H Factor,' and stays as busy as he wants to be . . . 'his words.' We have four horses, four dogs and numerous cats. We enjoy traveling and have taken several cruises to Alaska, the Caribbean, Mexico and the Panama Canal. In our spare time we camp, golf, horseback ride, and of course, enjoy those grandchildren!"
----------------------------------------------------------------------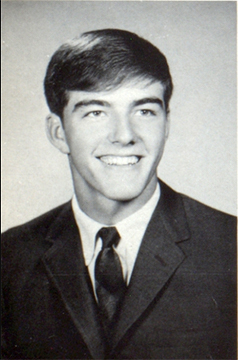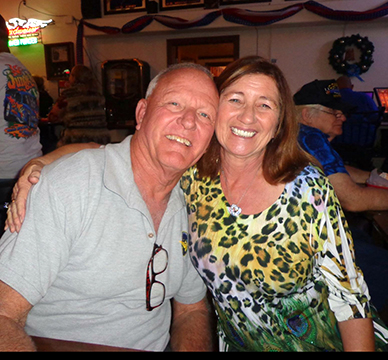 Jerald Caha
"After high school I joined the U.S. Navy on the buddy system with our classmate Kenny Person. After boot camp I was sent to military tech school for aviation electrical and electronic specialty training. In 1991, after 23 years of service, I retired from the Navy. I'm a Vietnam Veteran.
"In 1981 I married Lucy Madeline Whittle. We have three children (two boys and one girl) and now seven grandchildren. Lucy and I are now completing our 37th year of marriage.
"After military service Lucy and I bought two small businesses in Pahrump, Nevada, which is still our home of record. After working our businesses for nearly 20 years, Lucy and I sold everything and hit the RV road, and continue to do so now after nearly 11 years."
----------------------------------------------------------------------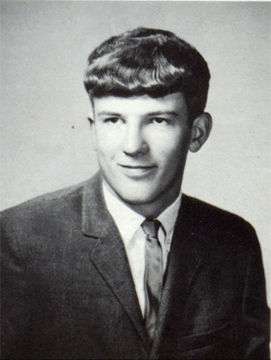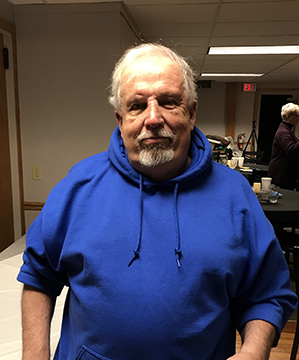 Michael Cole
"After our high school graduation I worked in Wahoo until getting drafted and being sent to Vietnam. After getting discharged from the service in 1971 I moved to Aurora, Nebraska.
"In 1988 I got married and then was divorced in 2000. We didn't have any kids.
"I moved to Grand Island, and in 1990 I started working at Case New Holland, where I stayed until my retirement.
"I've also been involved in the horseracing industry for 30 years."
----------------------------------------------------------------------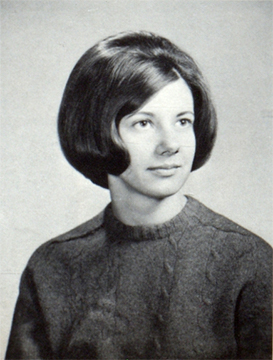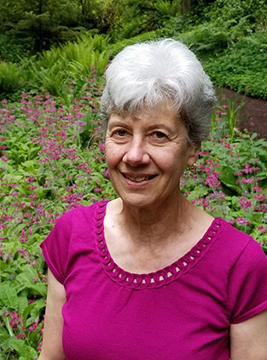 Lynn Caha Conley
"I graduated from Doane College in 1972 with a degree in biology. Following graduation I had several different laboratory jobs, eventually ending up at U.C. Irvine. I met my husband Bill while working there. We had three children and I quit working to be a fulltime mom. In 1992 we moved to Oregon where we settled on a 60-acre ranch in the beautiful Coast Range. Bill passed away in 2015. I still live on the ranch and it keeps me busy, but I love it here and hope to stay a bit longer. I also have a part-time job with the Environmental Protection Agency. My hobbies are gardening and quilting with a group. I like to travel when I get the chance. So far I have only one little grandson and he lives in Germany with my older daughter."
----------------------------------------------------------------------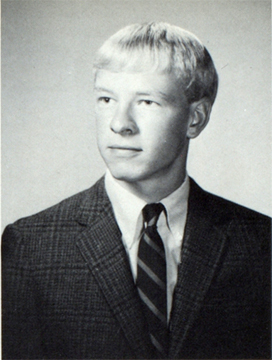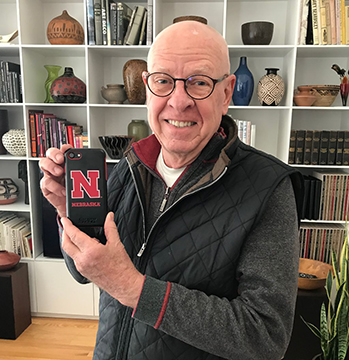 Marv Clausen
"After graduating from high school I attended the University of Nebraska in Lincoln and received a Bachelor of Architecture degree. In 1977 I married my lovely wife Marty and we moved to Denver, Colorado. I worked in the architectural profession until 2012 when I was essentially forced into retirement. We have two beautiful daughters, Sara and Dana, who at this point are not yet married, so no grandchildren for us yet. My interests are cheering on the Denver Broncos and of course, the Nebraska Cornhuskers. My hobby is collecting Husker memorabilia, primarily getting autographs of former star players on photos of themselves. While some people our age are clearing out their stuff to 'lighten their load', I keep adding to our stuff. What's up with that? Cheers everyone!"
----------------------------------------------------------------------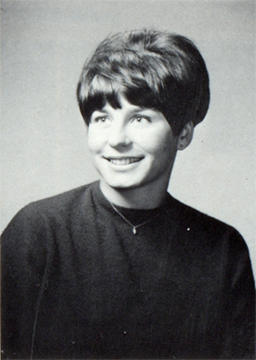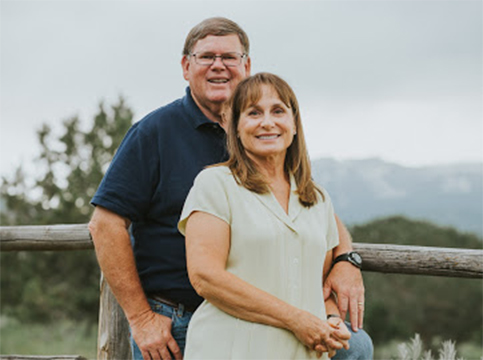 Margaret Duey Chisholm
"Rich and I are living in Utah now, about an hour away from Salt Lake City. This picture was taken outside of Heber City which lies in a beautiful valley between The Wasatch and Uinta mountain ranges. We moved here eight years ago from Wahoo to be closer to our children and their families. We have six kids, all are married except for a recent divorce. We have 17 grandchildren that all live west of the Rockies, and we travel a lot to visit them during the year.
"After high school I attended Kearney State College for a year. Then I attended a dental assisting school in Denver for a year. Soon afterward I married Rich and started our family. We have lived in Burlington, CO, Aurora, NE, York, then Wahoo.
"In 1991 I started college again (studying while watching kids in Wahoo sports), and achieved a Bachelor of Science in Dental Hygiene. I've worked for 22 years, and recently retired, but I temp occasionally. I LOVE retirement!
"We are enjoying all the natural sights Utah has to offer, except snow skiing. The knees are shot! Rich and I stay active though. His thing is racquetball, mine is Zumba, and we both haul wood in the fall for long winter nights. Come and see us sometime!"
----------------------------------------------------------------------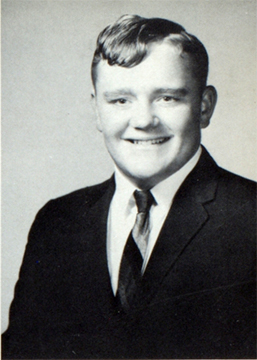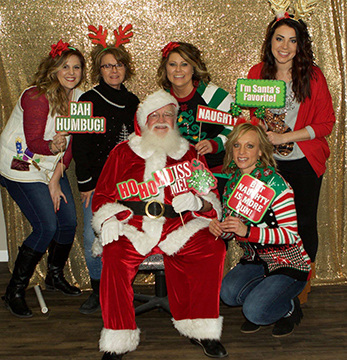 Ken Duncan
"After graduation I headed off to Pratt Junior College in Pratt, Kansas, forestry and biology being my interest. I found this to be not as interesting when I realized how much chemistry was involved, and because my roommate nick-named me Wahoo Duncan, I tried to live up to the name. I hope not too many others had this problem, although in the end it worked out fine. I went from that to working road construction, which helped me learn that I did have leadership skills, but just wasn't too settled yet. So because of friends and occasionally celebrating I found I could imitate Wolfman Jack, and eventually put together an act that I shared around the Midwest. This of course taught me many other life lessons and encouraged settling down, when I found Colleen to share this life with, but again life moves us in many directions. I became a policeman, then Chief while having many other civic commitments, and eventually the politics of all that became overbearing, more school, more decisions, and we began our lawn ornament business, which we grew while raising our daughter Briana. That lifestyle probably had quite a bit to do with my early gray hair and the decision that has brought me the most joy I could find next to getting married and becoming a father. I have had the privilege of being someone's Santa for 30 years now."
----------------------------------------------------------------------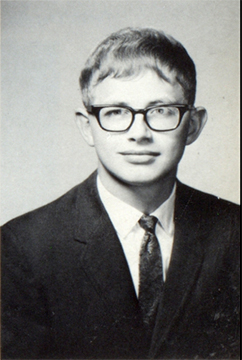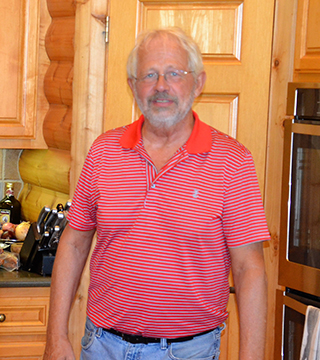 Ron Ecklund
"After graduating from Wahoo High School, I attended UNL, receiving my undergraduate degree in 1972 and my graduate degree in 1973. Sheila and I were married in 1971 after our junior year. We have three children: Ryan, Courtney, and Ashley, who live in Dallas, TX, Charlotte, NC, and Washington, DC, respectively. They have given us three grandchildren.
"The accounting firm I started working at in 1973 had a split up in 1974. One of the partners in that firm went out on his own and took three staff accountants with him. I was the youngest of the four of us when we started the firm. Today I am the oldest in the firm of about 85 people, although I only work part time, and most of that is remotely from our home in Nevada. As indicated above, none of our three children stayed in Nebraska, so why would I retire there? We chose Southern Nevada for three reasons: weather, travel, and taxes.
"I am looking forward to the reunion!"
----------------------------------------------------------------------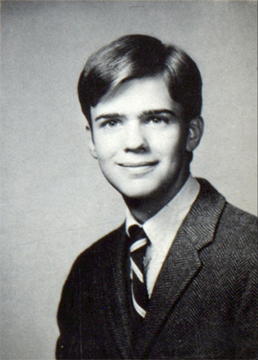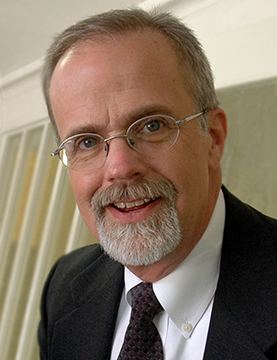 Skip Erickson
"In the four years after WHS, I switched schools and majors frequently – I went to UNL for journalism, Doane for pre-law and UNO for clinical psychology. Nothing seemed to fit. While feeling safe with a high draft number, I eventually dropped out, and in 1973 ended up in Utah making Army training films for a small studio. There's nothing more enlightening than spending a few years making movies to train young men how to efficiently kill other young men . . .
"In 1976 I finished my degree in clinical psych at the University of Utah, but in the process I learned that being a shrink involved working with a lot of crazy people, so I went into television instead . . . and still ended up working with a lot of crazy people, but they were the fun kind of crazy, and for the next 12 years I worked as a news photographer and producer. I shot and wrote stories on everything from executions to the Space Shuttle. Then I ended up spending four years in D.C. covering politics, including a stint at the White House in the last years of the Reagan administration. In the middle of that ride, I married my wife Anne, who's been foolish enough to stay with me for 35 years. We have two children: Mike, who is a news photographer at the ABC affiliate in Denver, and Kellie, who is about to get her degree in studio art after switching career goals a number of times.
"But on the backside of the camera, TV news is a young person's game. At age 38 I was lucky enough to be offered a job in TV engineering at the CBS station in Minneapolis, and spent the next 16 years on the technical side of broadcasting. Eventually I was Director of Engineering at WCCO and KARE-TV in Minneapolis and then ended up as the VP of Engineering at the Fox station in Denver. But everything you hear about Fox is true (i.e. I was told to "shut up about being fair and balanced"), and eventually their incessant right wing politics drove me out of the station in 2004. I then took a job building and designing TV facilities at places like Direct TV and Fox (go figure). After a few years I was hired by a manufacturer of TV systems to design TV systems and manage their sales engineers. Twelve years later I'm still at it, and if all goes as planned, I'll stick it out for a few more years as I'm still having a lot of fun working in broadcasting.
"Since I travel a lot for work, we usually stick around Colorado when I'm home. We live in the mountains west of Golden, and I seem to spend a lot of time fly fishing and skiing (on a good day you can do both!). Our kids are married and live close, but no grandkids yet. And full disclosure, my 'recent' photo is over ten years old (there's a lot less hair now and what's left is getting a bit gray).
"I'm looking forward to seeing everyone at the reunion!"
----------------------------------------------------------------------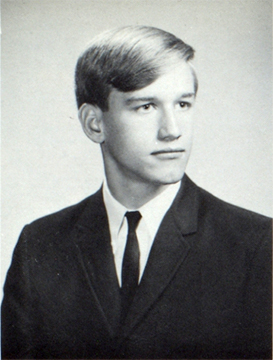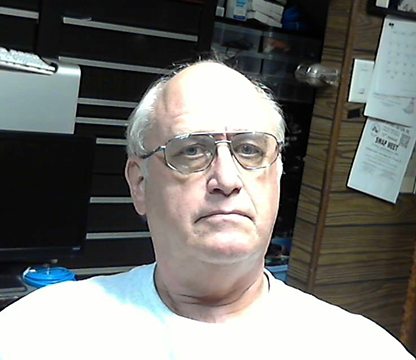 Dennis Everman
"In 1968 after our high school graduation I attended an electronics school, which, as you will see below, helped me in later years. Then, for a few months I worked as an inspector for a defense contractor in Dallas, Texas. In 1970 I started working at Western Electric, and after three months I took a three year leave of absence while serving in the Army Signal Corps in Thailand during the Vietnam conflict. I became a microwave radio systems repairman, where my electronics school came to some use.
"In December of 1970 Jeanie and I were married, and Skip Erickson was my Best Man. We have two sons and two grandchildren. Jeanie retired after 38 years of teaching math at Fremont High School.
"When my stint in the Army was over, I went back to Western Electric to claim the spot I had before I left for the military. I spent 33 years there and retired in 2004 with full pension. After that I worked for Menards for six years just to keep me in shape.
"Since leaving Menards I've been spending my time doing antique refinishing and antique trunk restoration. I've done around 100 trunks in the past four years. I also take antique pump organs and make desks out of them. I use Craigslist as my major outlet for sales. As a hobby I also spend a lot of time working on computer restoration and rebuilding.
"Wow! That's 50 years!"
----------------------------------------------------------------------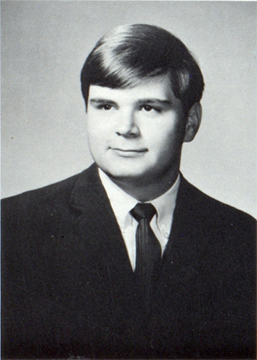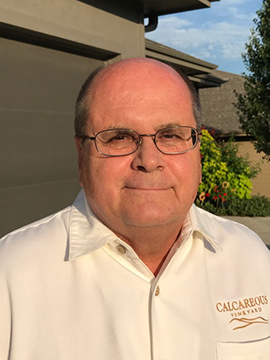 Greg Haessler
"After high school I went to UNL and majored in pre-med. I was accepted to the University of Nebraska Medical School and graduated in 1975. During that period I met my future wife, Michelle, who went on to become a medical technologist and worked at University of Nebraska Hospital while I was in medical school, up until we had our daughter Ann. She then became a stay-at-home mom. Ann lives here in Des Moines with her husband. She is a shift leader at our local Whole Foods store.
"Unsure of a medical specialty, I chose to do a rotating internship in emergency medicine at St. Francis Hospital in Peoria, Illinois, which was a regional trauma center. It was a great experience, but midway through I thought I wanted to go into neurology, so transferred back to the Nebraska Medical Center, where I did a short stint in neurology. I found that wasn't a match for me, and looked for something with regular hours and free weekends. That turned out to be Insurance Medicine with a company in Des Moines, Iowa, then called the Bankers Life, later to become the Principal Financial Group. I didn't know it at the time, but it was one of the top 10 insurers in the country. What we did in the Medical Department was medical underwriting of applications for life and disability income insurance. I had very little to do with the health insurance side of the business since it was mainly group health insurance which wasn't medically underwritten. I was promoted to Medical Director and led a department with four other physicians, a small clinic for employees, and also oversaw the company's Wellness program for a number of years. I was promoted to Vice President and Chief Medical Director and retired in 2007 after 30 years with the company.
"My experiences at the company lead to many of my/our adventures over the years continuing into retirement. I helped to develop the Wellness program which got me into swimming, biking, and even running. I competed in triathlons, road races from 5K`s to 20K`s, and even some bike road races. Biking was my main passion and one of the main reasons I retired early, so I could be out on my bike. That lasted until March of 2016 when I was hit by a car while riding my bike. I had a concussion and fractured shoulder blade, but no other significant injuries. My helmet likely saved me from more serious injury. Since then I have stuck to swimming only, and swim pretty much every day trying to keep fit.
"Unfortunately one of our other passions is fine dining and wine, which seems to counteract my exercise program. We got involved with the culinary program at our community college's gourmet dining program at the recommendation of one of my clinic nurses. That has lead to many trips to Europe, France in particular, for wine and food endeavors with students who get scholarships to do internships with French chefs in the St. Etienne area. We've been intimately involved with the fundraising efforts for these students over the years.
"In addition to fine dining we got into Broadway theater through our community Playhouse's trips to New York City. We've been going with them off and on dating back to 1988 when Phantom of the Opera was the big hit on Broadway. It is my all-time favorite musical, although Hamilton is right up there. Our trips to New York also afford us plenty of fine dining options, so you can see why my battle with the bulge is ongoing. My other passion is Nebraska football. We've had season tickets for 53 years (my Dad put them in my name back then, not sure why, but glad he did). I try to get to one or two home games a year, and can usually find other Nebraska fans over here who buy the others.
"As we've been very fortunate to have had these experiences primarily because of our educational opportunities, we have tried to give back via donations and scholarships to the Des Moines Area Community College's Culinary Arts program, Nebraska Medical Center, the Husker football program and even the Wahoo Public Schools Foundation. All of these institutions have, in some fashion, contributed to our ability to have a fulfilling life in retirement.
"Looking forward to seeing you all."
----------------------------------------------------------------------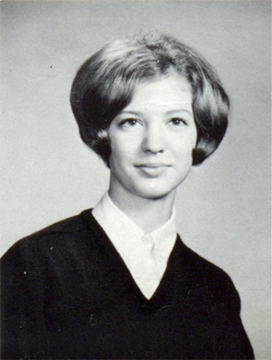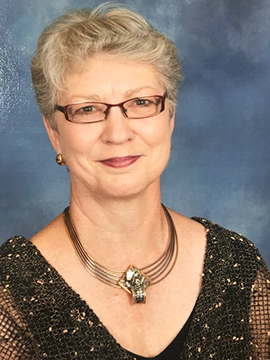 Jane Edstrom Holtorf
"I graduated from UNL with a BS in Home Economics Education. I taught for a couple of years in Lincoln and Omaha before Rog and I moved to Vienna, VA with our two sons, Brent and Brian. I stayed home with the boys, teaching various county courses and Stretch and Sew classes, before taking a job with the Naval Air Systems Command (NAVAIR) in Arlington, VA. I stayed with NAVAIR for 20 years as a management analyst, with my last six years as the Program Manager for the E-2C Hawkeye Foreign Military Sales Program with Egypt and France. When my job moved out of the area, I transferred to the Environmental Protection Agency as a contracts project officer in the Office of Ground Water and Drinking Water. Finished out my 30 years with them and retired in 2007.
"I enjoy retirement very much and am very active in our church, play golf, enjoy book club and traveling. Our older son lives in Denmark with his wife (Nina) and two daughters Julia (14) and Josefine (12), and our younger son and his long-time girlfriend live in Atlanta. We visit them frequently and spend 6 weeks a year at our limited-partnership ranch in Wyoming (The Flying X)."
----------------------------------------------------------------------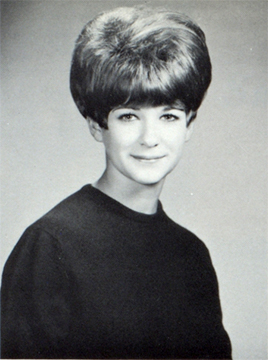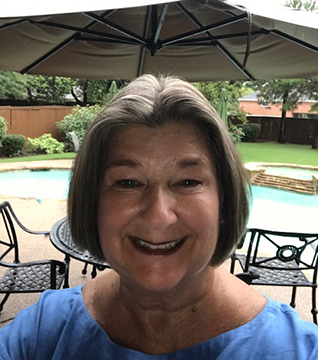 Barbara Ferrara Keith
"After graduation I attended school in Omaha to be a medical assistant. In May 1969 I married Bill, moved to Fremont and started working for a physician. I worked there for five years. Bill started working for Hormel in 1973, and a new life of being transferred around the country began for us. At the time, I thought I would never make it because of leaving our families, but I learned quickly to make the best of it as each transfer was a promotion for Bill. From Fremont we transferred to Scottsbluff, to Scottsdale, to Denver, to Des Moines, to Seattle, to Mission Viejo, to Salt Lake, to San Francisco, to Houston, ending in Dallas.
"I worked for physicians for ten years and changed careers when living in Seattle. I started working for Nordstrom. With each move after Seattle I was able to stay with the company in a variety of jobs in management, buying, and regional management. I had so many great experiences in all the different regions working with so many different people, always learning, changing, and lots of travel. I worked for Nordstrom for 26 years and retired in 2009.
"We had three wonderful children: Jeff, Tyler and Ashley. Jeff worked for Hormel also and his last transfer was in Iowa. In February 2012 he was diagnosed with cholangial carcinoma. I moved to Iowa to help him, his wife and two sons (5 and 8). In July 2013 Jeff passed away. He had a wonderful circle of friends, especially his fraternity brothers in Utah. We drive to Iowa very often to watch the boys in all their sports. They are very active and have a wonderful mommy doing a fabulous job with them.
"Tyler lives with us here in Keller. He works at Kroger and takes good care of his customers. Everybody knows Ty. He is crazy about his Dallas Cowboys, Nebraska Huskers, and Texas Rangers. Ty is IDD (intellectually developmentally disabled), and is very loving and caring about everyone.
"Ashley lives in Texas and married a Texas native. She won't be moving out of Texas for sure. She has two little girls which we babysit often. They always want to come to grandma's house. We have so much fun spoiling all the grandchildren. They are so good and it is so fun for us.
"We travel to Nebraska often to see my dad, who is 96 now. He's in an assisted living home in Bellevue near my sister in Plattsmouth. He is doing well for his age. From Nebraska we always skip over to Iowa. I put lots of miles of my cars. Bill and I play golf, swim and walk lots. We love to go on cruises and enjoy sunny warm beaches. I am involved in a women's club with many activities to help the community all year long. I am the yard keeper of the house. Wish I got paid for the many hours I work outside. Ha ha!
"So excited to see everyone. I still can't believe it's been 50 years. Can't wait to catch up. See you soon."
----------------------------------------------------------------------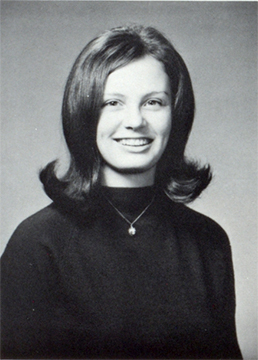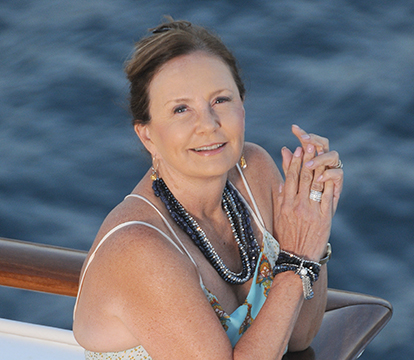 Teresa "Terri" Hammond Lynch
"I was engaged to a farm boy from Wahoo when I was a senior in high school. We married that next March, and subsequently had two children, Brenda and David. It turned out not to be a good decision for me. I was too young and running away from a difficult home situation. I divorced, went to College of Saint Mary and became a registered nurse. Then I moved to Omaha for a better job and more education. I managed to get my BSN and Master's Degree in Exercise Science.
"I vowed to never remarry and especially never marry a doctor. Well, never say never. I married Dr. Joseph Lynch and we have been married for 26 years. We tell everyone that we have five children (we claim them all: his 3 and my 2!) and 16 grandchildren, most of whom are in the area. For many years it has been our passion to be volunteers in the Dominican Republic with a Creighton University Health Science program called the Institute for Latin American Concern (ILAC). It is a faith-filled program that brings health care to the rural poor of the Dominican Republic.
"We are retired and travel as much as possible and enjoy regular time with our children and grandchildren. David still lives with us and we have good care-givers that allow Joe and I to tackle our bucket list. David has Down Syndrome, and is "working" at Madonna Workshop. He is non-verbal and has poor eye sight. We have two large greyhounds, Beau and Bella (one is a service dog for David), and live in West Omaha."
----------------------------------------------------------------------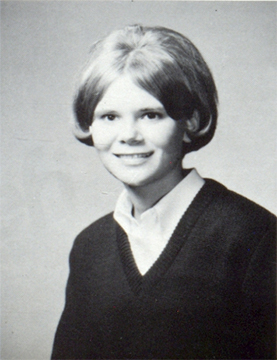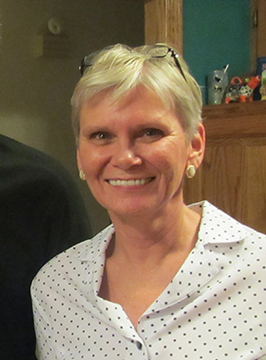 Vickie Hass Johnson
"After high school and graduation from flight training school, I moved to Denver, CO to get real world experience. I was told at the time I was too young for the airlines and needed to be on my own for awhile. I worked for Burroughs Corp. until moving back to Nebraska after the death of my sister, Pam.
"I was married in 1975 and had two daughters, Heather and Courtney. Eight years later, we divorced. I worked in sales, real estate and advertising. I also worked part time jobs as a bartender, telesales, retail, etc., supporting myself and my daughters. They have blessed me with 6 grandchildren (4 girls and 2 boys). Paige, the oldest granddaughter, has blessed me with a great grandson Bentley, and we just celebrated his 1st birthday! I also had better mention that I have a GREAT son-in-law, Tony, who gets stuck helping me out at times.
"I'm now retired and working part-time as a cashier at a local grocery store. Life revolves around work, family, friends, church and occasional fun!! Not too exciting, but still trying to decide what I want to do when I grow up. I have a condo next to Burke HS in Omaha, so if you're in the area let me know!"
----------------------------------------------------------------------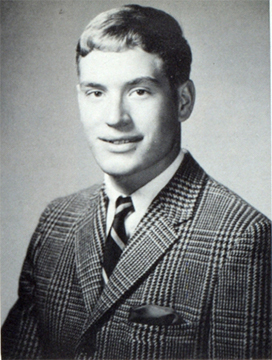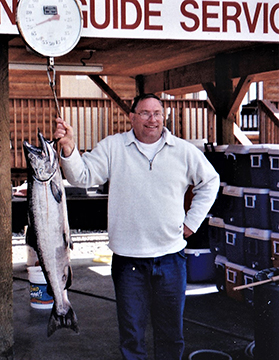 Ken Holstein
"I attended UNL the year following our graduation. Then I transferred to Iowa State and became a DVM in the spring of 1974. I joined a predominately large animal practice in Blair NE. As the county became more urban, my practice changed to mostly dogs, cats, and a few hobby farm animals. I retired after 40 years and sold the business.
"I married Susan in 1976. She is a certified medical assistant in a family practice clinic in Blair. She is looking forward to retiring next summer. We have two children. I have continued to raise sheep on our acreage. There never seems to be an end to what needs to be done.
"When we make the time to get away we enjoy fishing in Alaska. I am looking forward to our reunion."
----------------------------------------------------------------------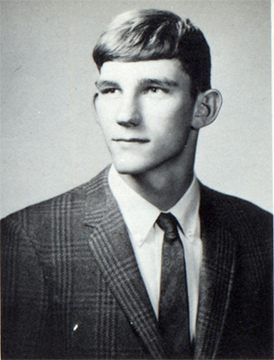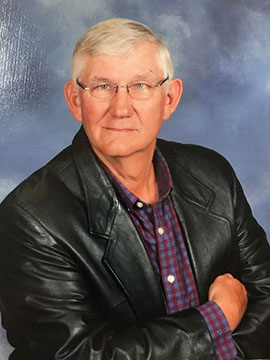 Roger Holtorf
"After graduating from WHS, I attended UNL, obtaining a BS in natural resource management and an MS in ag economics. During college, I worked two summers as a park ranger at Devil's Tower National Monument. I stood on the top 10 times. My first job out of grad school was with Henningson, Durham and Richardson in Omaha, doing environmental impact statements. With no new contracts in sight, I accepted an economist position at the newly formed Environmental Protection Agency in Washington, D.C. Jane and I packed our sons (Brent [1971] and Brian [1975]) into the front of a U-Haul truck and headed to D.C. for what we thought would be a couple of years. I worked in the Office of Pesticides for several years before transferring to the Administrator's Policy Office. After 30 years (so much for best laid plans), I retired in 2005 and have been enjoying retirement very much. No idea how I ever had time to work!
"I have a 25'x 36' greenhouse and a half-acre garden at our home in Vienna, VA, that keeps me busy harvesting, weighing and packaging the 2 l/2 tons of produce for my on-your-honor produce stand at the bottom of our driveway. I enjoy sporting clay shooting and spending time at our 23,000 acre limited-partnership ranch near Wheatland, WY, where we enjoy riding our two horses, 4-wheeling, sporting clay shooting and the vastness of starlit Wyoming skies. Visits to our children and their families (Brent and Nina, Julia [14] and Josefine [12] in Denmark, and Brian and Jen in Atlanta) also keep us on the road."
----------------------------------------------------------------------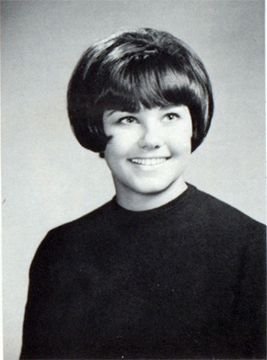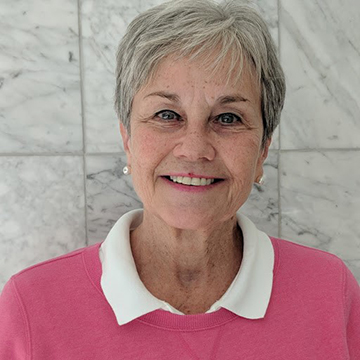 Inez Hrdlicka Basich
"After high school I attended the CE School of Commerce in Omaha. I later attended the University of Nebraska at Omaha and received my BS in Business administration.
"In 1971 I moved to New Orleans and worked as an executive assistant for a regional brokerage firm dealing in stocks and bonds. I returned to Omaha in 1974 and went to work for DLR Group as an administrative assistant, where I met my husband, Dennis, a mechanical engineer. We were married in 1979.
"In 1982 I went to work for U.S. National Bank, now Wells Fargo, in their bond department. I eventually became a financial advisor. I retired from Wells Fargo in 2010.
"We have one son, Zachariah. He and his wife, Lauren, live in Dallas and are expecting their first child in October!"
----------------------------------------------------------------------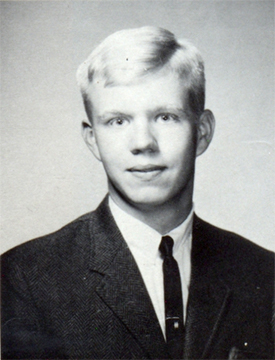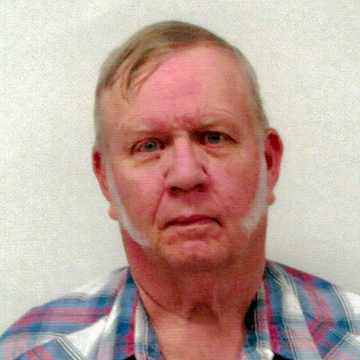 Don Hull
"I attended the Vocational Technical School for Civil Engineering Technology at Milford. After that I went to work for the State of Nebraska Department of Roads as a Construction Inspection Technician in Sidney. In 1971 I received my draft notice. I enlisted in the Army and served three years, with tours in Korea and temporary duty at Lajes AFB in the Azores.
"After that I went back to work for the Department of Roads in Bridgeport doing construction inspection. I moved to a position as Permit Officer. This job entailed permits to work on State Right of Way. The Highway Beautification Act, which regulated advertising along state highways, was also part of this job. These jobs tested a person's patience with the public, telling them what was legal and illegal.
"I retired from the Department of Roads in 2015. I belong to a black powder shooting club, make leather items related to black powder and do photography. I came very close to getting married once, but that is a whole different story, too long to elaborate on."
----------------------------------------------------------------------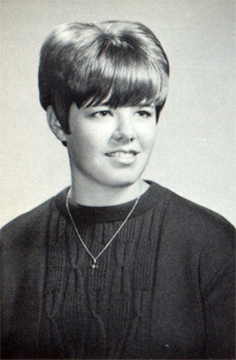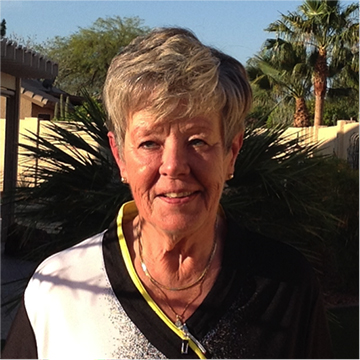 Peg Jensen
"After graduating from UNL with a BS in Business Education in 1972, I moved to Green Bay, WI and began my career in the consumer foods industry. In 1980, my company moved me to Columbus, OH, and while working full-time, I attended weekend classes and received my MBA from Ohio State University in 1982. I spent over 30 years in the consumer foods industry, primarily in marketing and sales, working for Schreiber Foods (Green Bay and Columbus), Borden Foods (Columbus, OH), Tree Sweet (Houston, TX) and ConAgra Foods (St. Louis, MO and Omaha, NE). I spent over 18 years with ConAgra in various marketing, sales and business process/system improvement roles.
"I retired from ConAgra in 2006 and started enjoying my retirement years. In 2012, I decided to move away from the cold Midwest winters and moved into a 50+ retirement community in Peoria, Arizona (located on the northwest side of Phoenix). Our community has two 18-hole golf courses and is full of people my age who thoroughly enjoy golf, social get-togethers and other planned activities. I personally keep very busy with golf and social activities during our peak season (November – May) and travel frequently in June – September to escape the heat. It's a pretty sweet life!!!!"
----------------------------------------------------------------------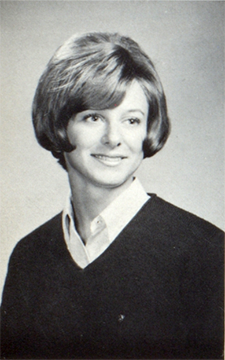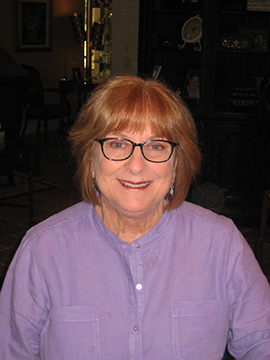 Cheryl Johnson Kirk
"I was married right after graduation and moved to Memphis, Tennessee with my husband. I went to work at Baptist Hospital. We were there for three years and then moved to New Orleans for his job.
"Our first son Ryan was born there in 1972. He had a heart defect, so the next few months were spent going to hospitals and doctors. After his last surgery we moved back to Nebraska to be closer to family for five years. We lived in Wahoo and Omaha. Our daughter Ashley was born in Omaha in 1977. We relocated to New Orleans in 1979 and our son Jason was born there.
"We were divorced and I remarried in 1986 to Scott Kirk. Scott and I have been married for 32 years. He had two children, Nancy and Adam, so we combined our families. I went to work for Entre Computer Center. I sold computer training to corporations. I quit working when we left New Orleans. We moved to Houston in 1997 for nine years. Then Scott retired and we now live in Boerne, Texas on 11 acres in the Hill Country outside of San Antonio. We have been here for about 12 years.
"Our oldest son Ryan passed away in 2006 from heart failure. He was 34. Nancy and Jason are still in New Orleans. Our other two, Adam and Ashley, are both married and live in Houston. We have 6 grandkids in Houston so spend a lot of time there."
----------------------------------------------------------------------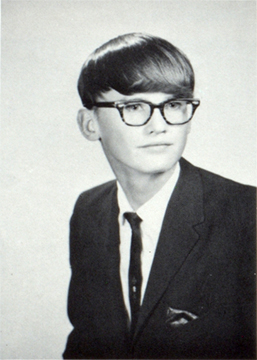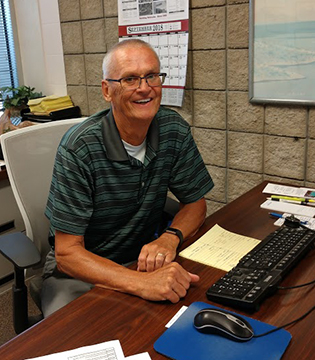 Duane Kumpula
"I graduated with what I thought was a pretty good report card, but over the years discovered that was not the case.
"I started working for the same company I am currently at in October of 1968, and will be here for another year, so that will make it approximately 51 years. Wow! Who would have thought that would happen, since I had a hard time getting to school at least 3-4 times a week.
"I went into the service in February of 1970 and was one of the lucky guys who got to go to Vietnam. I returned to Lincoln in later 1971, and came back to Reimers/Ready Mix where I have been since then. I am currently the Sales Manager for several of the Nebco ready mixed producing companies, as well as the block company.
"I have two sons and am married to Kim. We have 3 grandchildren."
----------------------------------------------------------------------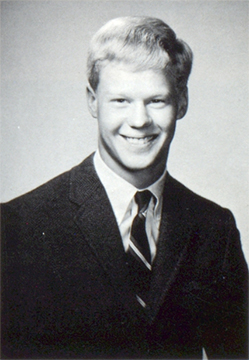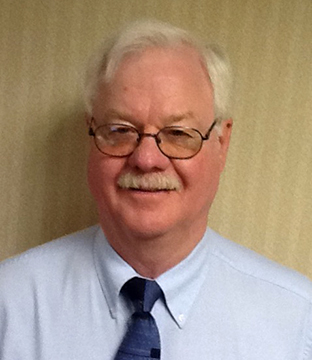 Ross Larson
"Following graduation from high school, I attended Nebraska Wesleyan University and graduated with a Bachelor's degree in chemistry in May of 1972. Shortly before graduation from college, I joined the Army National Guard and I served with the Guard for six years. I started farming with my dad in 1973, and then farmed until 1986. I worked as a livestock buyer for the next 11 years. In 1997 I reinvented myself again and joined the financial services industry. I've been with First National Bank of Omaha for the last 20 years. Currently, I'm a commercial and agricultural loan officer in David City, Nebraska. I married my wife, Carole, in December of 1974. So far, we've enjoyed almost 44 years years together. We've lived on the farm my grandfather first purchased in 1913 for the last 43 years. We have three children, eight grandchildren, and two great-grandchildren.
"We are fortunate to have all our children and grandchildren living in either Omaha or Lincoln, and we enjoy spending time with them. In my free time, I enjoy gardening, working in the yard, reading, politics, current events, challenging the status quo, and advocating for a better future."
----------------------------------------------------------------------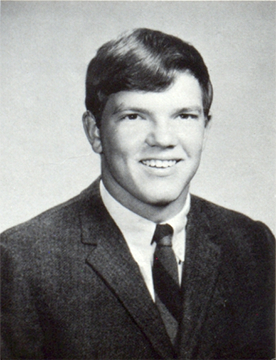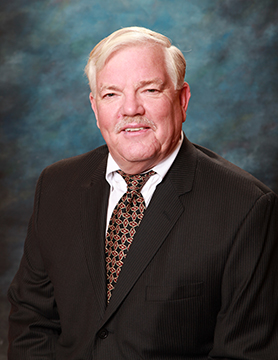 Robert Liliedahl
"After graduating from high school I attended the University of Nebraska in Lincoln and received a degree in Animal Science. I got married and my wife and I had three children: Shawn, Staci and Rob. Eventually my wife and I divorced. We currently have four grandchildren.
"After college I farmed until 1999, at which time I received my real estate license and then later I received my appraiser's license. In 2000 I started working with Farmers National Company, where I continue to work, generally in the area of agricultural real estate. During the period from 2004 to 2008 I was heavily involved in acquisition of site locations for ethanol plants.
"Regarding outside interests, I follow the Nebraska Cornhuskers.
"I look forward to seeing everyone again at our reunion!"
----------------------------------------------------------------------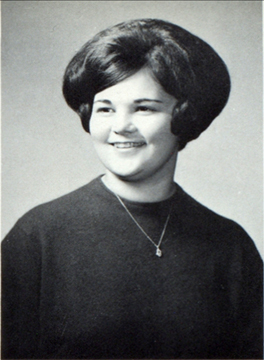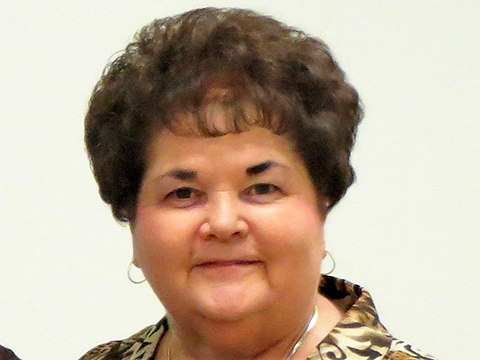 Janet Lilja Briggs
"After graduation, I attended the Omaha School of Commerce, where I graduated. In 1969, I was married and moved to California for a year, and then back to Nebraska. I had a son from my first marriage, and he passed away in 1975 when he was just under four years old. I was divorced in 1975, and in December, 1976, I married my wonderful husband, George, and we have been together for 42 years this coming December.
"I have worked as an Administrative Assistant during my career for the University of Nebraska in Lincoln - Dean of Continuing Education and the Dean for Marketing Department. We moved to Little Rock, Arkansas in 1986, and worked at the University Arkansas Med Center for the Chairman of the Department of Surgery, and transferred to the University of Arkansas College of Science's Dean for two years. My husband's work moved us to Arlington, Texas in 1988. I worked for 22 years for several Vice President's during my career with Siemens Corporation. I retired in 2012 from Siemens, and held a PT job with one of Arlington's Rotary Clubs before fully retiring in 2014. Isn't retirement wonderful!!
"We enjoy our small homeowners development in Arlington and have served on the HOA Board, am active with our Bunco and Supper Club groups also. My Mah Jongg group has been together for 23 years. We love traveling and I enjoy cooking and crafting. We still are Husker football fans and follow their games each year."
----------------------------------------------------------------------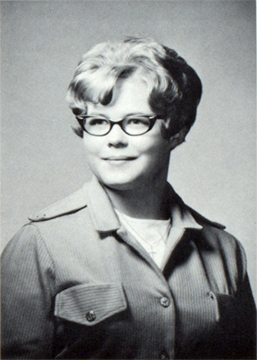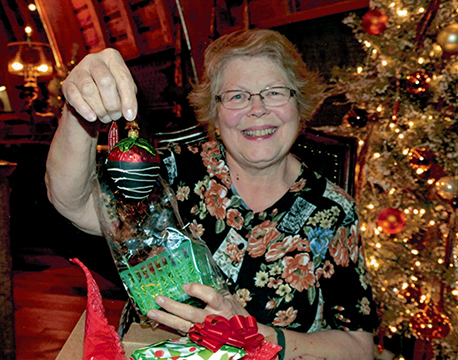 Barb Lynch-Howser
"After WHS graduation I attended John F. Kennedy College in Wahoo, University of Nebraska in Lincoln, and Parson's College in Fairfield, Iowa, earning a Bachelor of Arts Degree in Sociology/Psychology. In June 1972 I started my professional career working as a caseworker for the Platte County Welfare Office in Columbus, NE. Other positions followed: as the Director of the Multi-County Service Unit 143 in Columbus (a four-county state social services program), as a Counselor in the University of Nebraska Medical Center's SSI-Disabled Children's Program, and as a caseworker for the State of Nebraska's Services for Crippled Children's Program in Lincoln.
"With my focused goal to become a more specialized advocate for children, I earned a Masters Degree in Social Work at the University of Nebraska at Omaha, and worked five years as the Director of Family Care Services for Grace Children's Home in Henderson, NE (a residential treatment center for children ages 6-21).
"In 1988 I realized the need to impact a child's readiness to learn in school, and started working for Northwest Area Education Agency in Sioux City, Iowa. I retired in June 2016, after 28 years as a mental health therapist and special education strategist. WOW – What a great career!
"I'm married to the love of my life, Richard "Rich" Howser. He graduated from St. Edward High School (NE) in 1967. Rich is not yet retired and continues to work in agriculture. Last year we moved from the farm into a beautiful ranch style home in Fullerton, NE! During harvest, I work part-time for the Fullerton Public Schools. I enjoy attending community theatre productions, antique shopping, and traveling. I especially enjoyed a trip to the country of Peru in 1981 and look forward to a trip to Easter Island in Jan-Feb 2019. My passport and tickets await!
"I'm a Nebraska Teammate (Tom Osborne's Mentoring Program/matched with a 6th grade girl), a Nebraska Husker Fan, a 'Young Moderns' Extension Club member, and book club enthusiast. I'm an avid gardener, and enjoy quilting, volunteering at school, church, and in the community, spending time with my adopted daughter/husband (no grandchildren yet!), and visiting with my brothers & sisters.
"We are blessed with great family and friends, good neighbors, enjoyable travels and many happy memories. We especially enjoy watching our nieces and nephews (and numerous great nieces and nephews) compete in school/community sports, and together we hope to spend more time fishing, camping, and golfing in retirement. Isn't growing old great?"
----------------------------------------------------------------------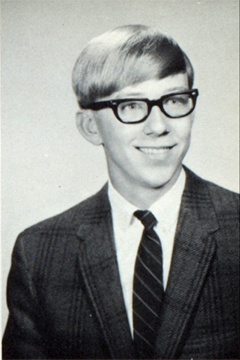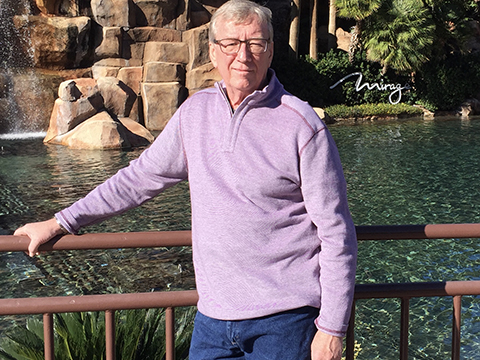 Terry Macholan
"I graduated from Peru State College in 1972, married Judy Voboril that summer, and began teaching in Norfolk, NE that fall. Initially we planned to move back to the Lincoln area in just a few years. Two careers and two boys kept us in Norfolk until 2000, the year our youngest son graduated from high school and left for college.
"In 2000, Judy transferred to Lincoln as a supervisor with the Department of Labor-Division of Unemployment. I accepted a position as special education coordinator at Mickle Middle School in Lincoln. Two years later I accepted a position as an administrator in the Department of Student Services, again with Lincoln Public Schools. Three years after that I moved into the Director of Student Services position, again with LPS, a position I held until I retired.
"Now to backtrack: In 2006 Judy was diagnosed with cancer. We began a rollercoaster nine-year journey that included as much happiness and travel as was possible, including the births of our two grandkids. Judy retired in 2010 and I followed in 2012. Unfortunately, we lost Judy in 2015, which rocked our world. A year later I decided to move closer to the kids. Ross is in Omaha and works in accounting with Gallup, and Scott and Krystal live in Blair where they both teach. I let my two grandkids live with them. Anyway, since I couldn't find a house I liked, I decided to build. I now live in Papillion, a stone's throw away from Warner Field.
"I stay busy following the kids' and grandkids' activities, working around the house, cooking (I like to eat), reading, walking my dog, Sydney, and socializing with family, friends and neighbors. I am also into Nebraska football and I have developed some passion for politics.
"Hard to believe fifty years have gone by. Seems like I just cancelled my Columbia Records subscription a few years ago. I look forward to the reunion and good conversation."
----------------------------------------------------------------------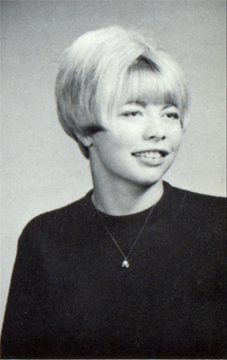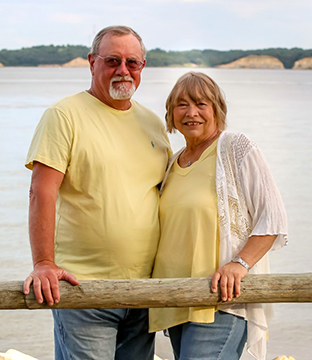 Connie Miller Jacobs
"After graduation, I married Frank Jacobs on July 27, 1968, and this summer we celebrated our 50th wedding anniversary with a family vacation. We have six children: Tom, Bill, Jeff, Laurie, Lynne, and Christie, all of whom I enjoyed staying home with and raising over the years. We have 19 grandchildren who range in age from 28 years to two months old, plus two great grandsons.
"We live on the family farm just south of Ceresco and have been involved in raising livestock and show pigs since we were married. Over the years we have enjoyed watching our children and grandchildren show pigs at various 4-H and FFA shows across the state and the Midwest.
"We enjoy fishing, camping, and watching sports. Currently, our grandchildren participate in football, volleyball, cheerleading, softball, baseball, basketball, golf, track, lacrosse, and soccer. As you can imagine, this keeps us very busy and entertained!"
----------------------------------------------------------------------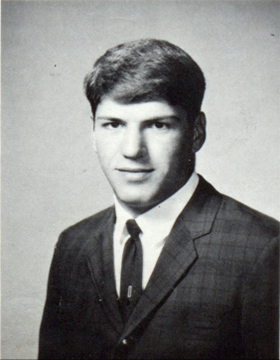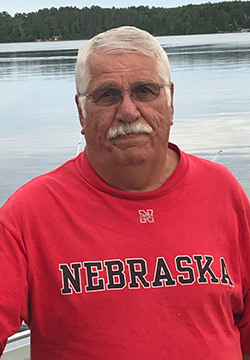 Ronald Morton
"Following graduation from WHS I attended the Vocational Technical School in Milford and received an Associates Degree in Civil Engineering. After that I started working at the State of Nebraska Department of Roads in Lincoln. I worked in the Materials and Research Department testing new materials for use in highway construction. Research included tracking the performance of new materials used in highway construction over a period of time, which I found very interesting. This gave me the opportunity to travel all over the state in checking the performance of the new materials. I worked for the State Highway Department for 45 years!
"In 1972 Pam and I were married. We have two sons, both married, and each of them have two sons so we have four grandsons! One of our sons lives in Omaha and the other lives in Lincoln, so we are able to see our family often.
"My interests are hunting, fishing and travel. That included a fishing trip to Canada. Our family owns a cabin in Minnesota, so we go up there for some of our fishing.
"Other than going down to Branson, Missouri for some entertainment and visiting Philadelphia when one of our sons briefly lived there, our travel experiences have mostly included visiting the Western part of the United States. We've taken AmTrak from Kansas City to Los Angeles, which was a lot of fun, and we plan to take more trips via train so we can see more of the scenery that is not seen from highways. For those of you who have not taken the opportunity to travel by train, I highly recommend it.
"Since my bio was written after our reunion I just want my classmates to know that I really enjoyed seeing everyone again, many of whom I had not seen since we graduated from high school."
----------------------------------------------------------------------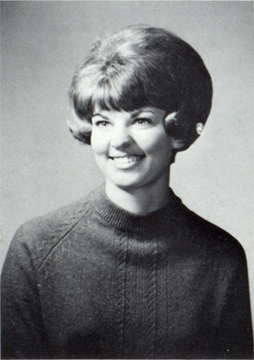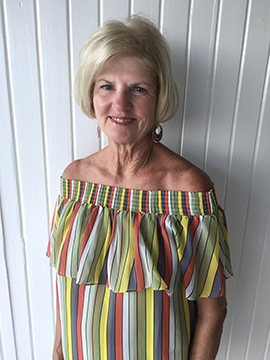 Susan Peetz Lanik
"I went to UNL after graduation and got married after my freshman year. Bob entered the Navy and went to Vietnam three months after we were married. I had the opportunity to skip a semester to live in Long Beach, CA, when his ship was in port.
"I got my BA in Journalism with an Advertising Major in 1973 and went to work at Hovland Swanson in downtown Lincoln. I worked there a couple years, then became a stay-at-home mom as we had two sons. At that time we were living in Wahoo and commuting to Lincoln, as Bob took a position at St. Elizabeth Hospital.
"We moved to Lincoln in 1979, and when the boys started school I began to work part time for a family that owned five Hallmark stores and two drug stores. It soon became full time as I did display and merchandising, as well as assist the gift buyer for all the locations. What a fun, no-stress job I had for twenty some years, retiring in 2000. I am an avid tennis player, enjoy bridge, golf, biking, kayaking and puttering in the yard.
"Our son Joel and his wife and three children live in Charlotte, North Carolina, and our son Andy and his wife and two children live in Minneapolis.
"Bob retired four years ago and we spend lots of time traveling, both to see our children and grandchildren, and internationally. We have a home in Saint Marten and love our time at the beach."
----------------------------------------------------------------------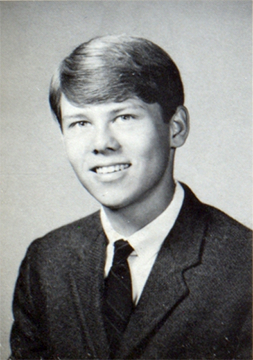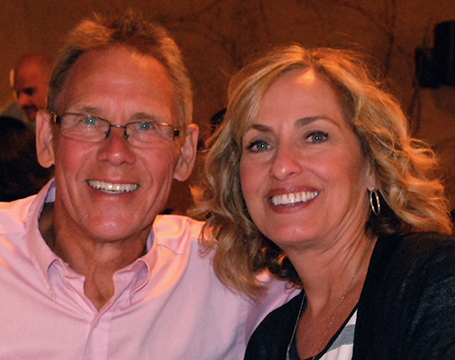 Ken Person
"After graduation I joined the Navy. Following boot camp, I had one year of electronics training in Memphis, TN and Jacksonville, FL. I was then assigned to a Naval Air Squadron based in Lemoore, CA. With my squadron, I went on two cruises to Vietnam on the Kitty Hawk, working on A-7 aircraft. After the Navy I began working on a large farming operation in central California and began attending a junior college. When I completed junior college, I transferred to Cal Poly in San Luis Obispo and obtained my degree in Ag Business.
"We decided to move back to the Midwest after graduation. We wanted to be closer to family and we didn't want to have to spend our vacations coming to Nebraska. I worked for the Farm Credit System for 16 years and then changed careers. We bought a small printing company in Omaha, where we now live. I retired and sold the business two years ago.
"Rita Holstein and I reconnected after the service and Rita's nursing school. We were married in 1975 and have a son Matt and daughter Kendra. They and their spouses live in Omaha. Both families have blessed us with two grandsons each, all under three years old. Since they all live within three miles of us, we get plenty of calls for assistance.
"In our spare time, we love to travel and enjoy good food. Our current fitness program consists of long walks and lifting 15 to 25 pound little boys. We are very blessed with all we have experienced since graduation from WHS 50 years ago. We look forward to the rest or our retirement years."
----------------------------------------------------------------------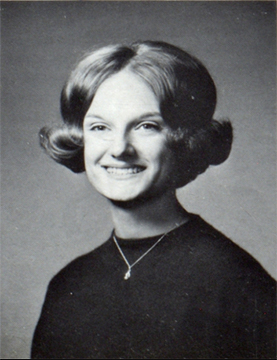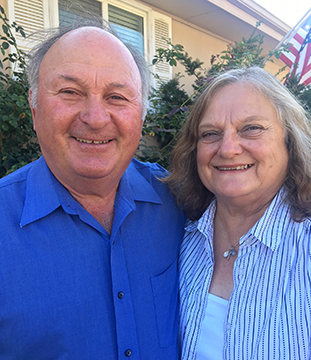 Amy Pestal Hayek
"In the Fall of '68, I started my post-secondary education at Dana College in Blair. After one year at Dana College I decided to transfer to the University of Nebraska in Lincoln. While there, I worked at the University Dairy Store on East Campus. In December of '72 I graduated with a degree in Early Childhood Education.
"In April of '73, I married Lyle Hayek, who was farming south of Friend. We are still on the same farm and currently raise corn, soybeans and alfalfa. We also have a cow/calf herd.
"We have five children: Kimberly, Carri, Aaron, Rebecca, and Julie. They are all married and we are blessed with eight grandchildren, ranging in age from 18 years down to 2 years.
"I have been a stay at home wife and mother, who helps Lyle on our farm. In particular, I do the trucking during harvest! I have also sold WATKINS products for over 35 years."
----------------------------------------------------------------------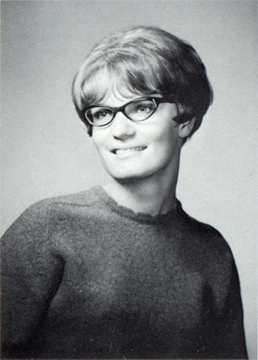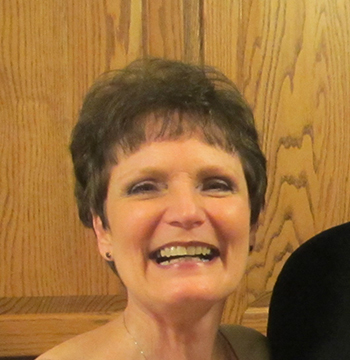 Sharon Peterson Reeson
"I graduated from Lincoln School of Commerce with an associates degree to become an executive secretary. After that I worked as a secretary for the State Department of Labor in Lincoln. In 1970 I married Marlin Reeson and we moved to West Point, NE in 1972. While there I was the secretary for the county extension office, and then branch assistant/savings counselor for Equitable Bank. I was also the secretary for St. Paul Lutheran Church.
"In 1974 I gave birth to our daughter, Tonja. She is our only child. In 1999 Marlin and I divorced and I moved to Lincoln where I worked as an office manager for several companies. In 2010 I moved back to Wahoo where I worked as a customer service rep for Burkley Envelope, and also various other positions for businesses in Wahoo.
"Currently I work part-time as a waitress a few mornings a week, and also do caregiving for several ladies.
I met a wonderful gentleman, Ken Masek, who is from the Wahoo area. We have dated for six years and we have a wonderful relationship and a fun time together. I have no grandchildren of my own so I 'rent' them from Ken!"
----------------------------------------------------------------------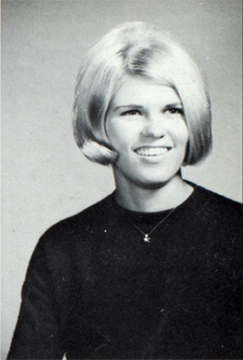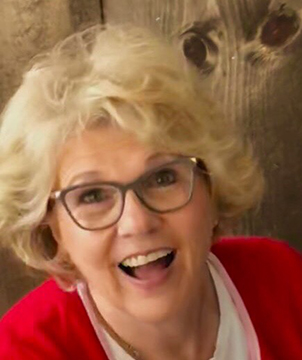 Wanda Pickrel Butts
"I am the wife of one lucky man named Steve Butts (yup, I laughed too and married him anyway, and am proud to bear the Butts name for 26 years). I am the mother of two (once naughty children): Fawn 41, Manager of Charitable Contributions, and Jeff 38, COO, both working for Omaha Track. I am also the grandmother of four perfect grandchildren: Raya 12, Jetta 10, Foster 1, and Reagan 7 months.
"It's hard to believe it has been 50 years since we graduated! I guess I will have to start telling my real age or my friends will think I graduated when I was eight. After graduation I attended Kearney State College and graduated with a business degree. I married my first husband and we owned the Fireside Inn in Kearney, and three more food and beverage establishments in Grand Island, North Platte and Omaha. At that point in my life I had tried numerous career paths, but always seemed to find my way back to food and beverage.
"After divorcing, I worked as a general manager and then administrative assistant to the Director of Operations for Applebee's restaurants for 12 years. I needed a career change, so I went back to school and received an education degree from the University of Nebraska at Omaha. I worked part-time at a public library while attending college and loved it so much I stayed in library land until retiring in 2015. I am finally using my teaching license as a substitute teacher in the Papillion/La Vista school system, working on a 'when I want to' schedule.
"I am grateful to be able to call myself a 'Survivor.' I've tried 'cancer' three times and do not recommend it. Chemo, radiation and surgeries have left lasting effects on my health, but I refuse to allow this disease to define me. I am thankful for every blessing from God, the opportunity to spend time with my family and friends, and to actively volunteer in my community. Every day is a journey and I am excited for my next adventure, a 50 year class reunion!"
----------------------------------------------------------------------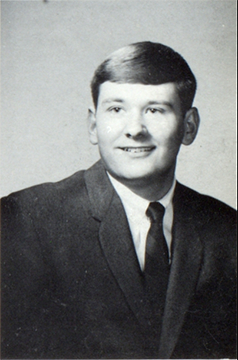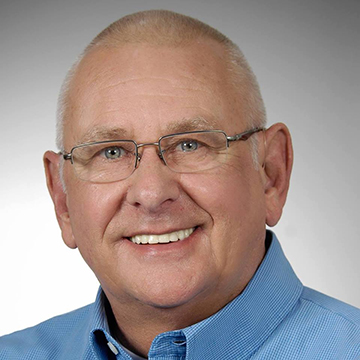 Ryan Reitmajer
"After graduation, I attended J.F. Kennedy College in Wahoo and completed my education at the University of Nebraska at Omaha. I married my wonderful wife Jeannette in 1973. We have three amazing sons, three wonderful grandsons and three wonderful granddaughters. I worked in the mortgage banking industry for close to 45 years, starting with Commercial Federal in Omaha. I moved to Columbus, Ohio in 1998 to work for J.P. Morgan Chase, and retired after 20 years. My wife and I have been fortunate to travel many places around the world, including Egypt, Germany, Czech Republic, France, Italy (twice), Russia, China and the Galapagos Islands. After the construction of our new home in Omaha was completed, Jeannette and I moved back in June to be closer to family."
----------------------------------------------------------------------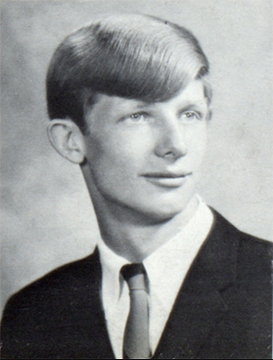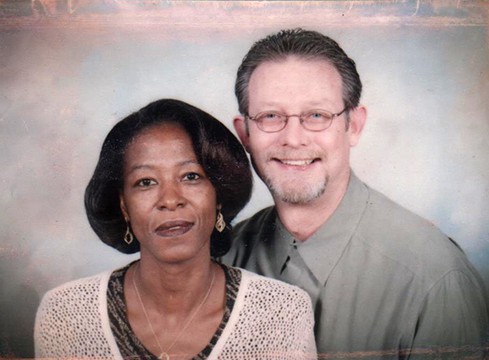 Rick Reynolds
"I left for the Marine Corps right after graduation and served three years. Then I returned to Wahoo, where I met and married Marlene Sabatka. We had a son Brent who now owns Peak Consulting, a banking software company, in Hickman, NE, and he lives in nearby Cortland with his wife and four children.
"As you all know, Marlene passed on after an especially tough battle with cancer. Marlene and I separated after Brent was born and I went dark for the next 20 years (I call this time my retirement years). I then returned to Lincoln while I was in my 40's and went back to school and earned a degree in Health Information Management, Magna Cum Laude, from the College of Saint Mary in Omaha, an all-women's Catholic Institution. As far as I know I am the only full time male to graduate from the College of Saint Mary.
"After college I worked at Bryan Hospital in Lincoln as a Cancer Registry Manager, where I met Patricia, an African American nurse, and we have been married for the past 18 years. She has two sons and a grandson who live in Lincoln. My wife and I were tired of the Nebraska Winters and she also had issues with arthritis, so we decided to move to San Antonio, TX. We love it here and the climate is great for my wife.
"While at Bryan Hospital I earned a 2nd degree in Cancer Program Administration and became a Cancer Program Contract Consultant with Himagine Solutions. For the next 12 years I either established and/or managed Cancer Programs at several hospitals nationwide, which required my being away from home 22 days a month. In 2010 my wife helped me decide that I should find a way to be home more often. In 2009 I established a contract/relationship with a hospital in Madison, WI, and helped with converting their Cancer Program into an electronic format. I have been working from home as their Cancer Registry Manager to this day, since 2010.
"I am looking forward to seeing old friends that I got to know and ran with for the short year I was at Wahoo, and I am especially looking forward to meeting classmates I did not get a chance to know, but hope to do so now. I know there are probably some of us that have not seen one another for the last 50 years, and I doubt that Wahoo has changed that much since then.
See you there!"
----------------------------------------------------------------------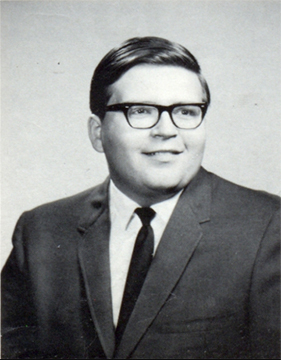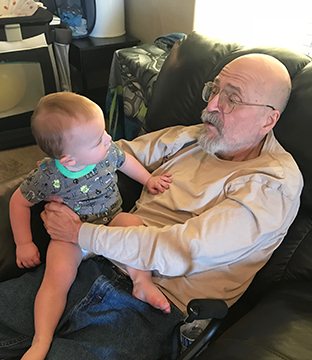 Ken Richards
"After graduation, I went off to Cornell U. As part of their Engineering program, we took short 6-week courses in a variety of engineering disciplines. I fell in love with programming. By the next year, I switched and was back at the U of Nebraska in Computer Science.
"I'd always been an avid gamer and met a buddy over a game of Diplomacy. We played a lot over the next few years until he followed his new wife to South Carolina in 1975. In just a few weeks, he'd bought a closing game store, and I went to Greenville, SC, to help him revive. I stayed at it for 43 years, managing each newly-opened branch before another expansion.
"After some poor dice with my health (a couple of strokes and a heart attack, surviving each surprisingly well), I finally retired and returned to Lincoln this summer. 'Good timing,' I thought, 'I'll be back just in time for the reunion.' Snake eyes again, a third stroke, so I won't be joining you. I look forward to hearing what you've all been up you."
----------------------------------------------------------------------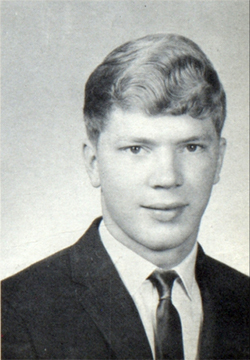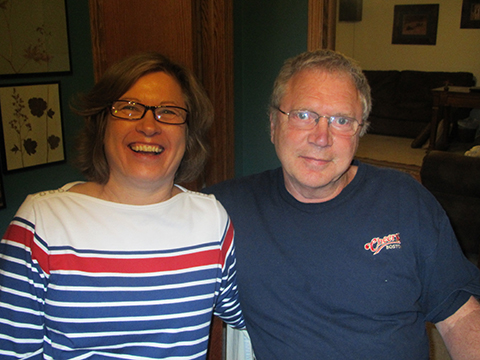 Ken Roberts
"After high school I attended college for three years before moving to Omaha, where I worked in the construction industry for 15 years. In 1975 Pam and I were married, and eventually we had a daughter, Jennifer and then a son, Christopher. After moving back to Wahoo we started Capital Overhead Door Company in Lincoln.
"In 2016 our daughter was married, and in 2017 she and her husband Steve had a beautiful baby girl named Elisha. Jennifer and Steve live near Philadelphia, so after Elisha was born we moved to Media, Pennsylvania. We split our time between that area and Wahoo. Not an easy decision as to where we will finally settle.
"I'm still working part time with my business, which I'm able to do remotely. I would say my hobbies are working and playing chess.
"I look forward to seeing everyone again at our reunion!"
----------------------------------------------------------------------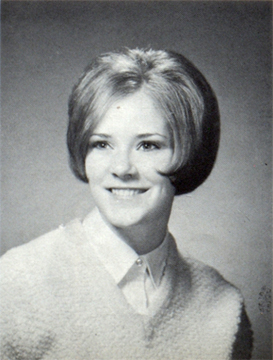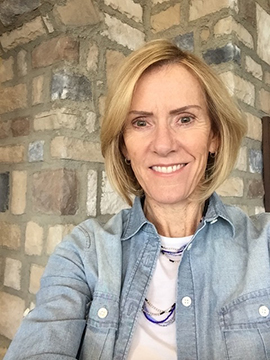 Suzanne Sandstedt Miles
"After graduating I moved to Lincoln with my family and prepared for a new start in Fort Collins, CO, at Colorado State University. I returned to Lincoln for my senior year at UNL and then over spring break was married to a fellow Ram, Dave Miles. We had met at a friend's wedding in Chicago the previous summer and set up residency in KCMO, where he worked in the book department at Hallmark. I took a job at Children's Mercy Hospital not far from there, and continued to work in health care support until we started our family.
"We moved back to Colorado during our second very hot summer in Kansas City, and here we have remained, in the Denver area. Our three kids have settled here also, and the family has grown to include seven grandkids: six girls and one boy from 3 to 12 years old. We enjoy family trips to the ocean each year per their request. Dave and I explore the art scene in NYC each fall…always a fun trip for us, and then we do a bit of traveling abroad or stateside if the opportunity presents itself.
"I have retired from our business of marketing and branding new home communities, though Dave has added digital marketing to the mix. He continues to thrive at work and in his art studio here at home when he can. I love my routines about town to kids' sports, music, or church and school activities, with a bit of Pilates and gym time thrown in to keep me movin'. Of course we are always open to sleepovers and babysitting when needed. We are so thankful for family and friends to enjoy a meal or event…and we do celebrate when the Huskers do well! (Though more quietly now :). What a wonderful tradition was established when NU arrived in Boulder and we were able to meet up with mom and her rambunctious group! Now all our guys support the Buffs, but carry fond memories of the Big 12 and the rivalries that once were. Well that is over and done...may this year bring another new start and new traditions! Go Huskers…Go Broncos!
"Regards to the great class of '68! I hope to see many of you there and regret the reunions missed. How time has flown by. I hope my plans to attend will work out. If not at least we will know how to reach one another. Thanks to all who have worked on this event."
----------------------------------------------------------------------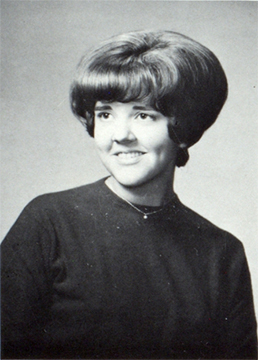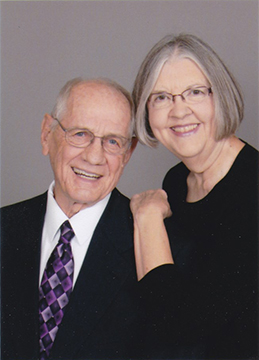 Anne Schoen Ballard
"As I left WHS I was never going to be a teacher; I worked in education my whole life! I attended NWU for two years, and then finished my bachelors at UNL. I taught a year at Pierce, NE, then 13 years at Macy on the Omaha Reservation. In 1982 I married Wes, a United Methodist pastor. Naomi was born in 1984 and Maggie in 1987. In 1989 we moved to Lincoln from Scotts Bluff County, and in 1990 I went to work at Union College in their program for college students with learning disabilities. 1998 found us moving to Papillion, and I worked for 2 ½ years at CASE School in Elkhorn, a private school for students with disabilities. It was poorly managed and closed in 2001. I then worked for OPS for five years as a special education teacher, driving back and forth from Lincoln for four of those years, where I taught in a north Omaha elementary school. I got my Master's Degree from UNL in 2006 and finished my career teaching special education for Lincoln Public Schools, retiring in 2014.
"Wes had three children and they each are married with two kids, living in Laramie WY, Ames IA, and Omaha. Naomi and Jason live nearby and have a four-year-old, with another little boy due in July. Maggie is single, lives in Omaha, and works as a Prevention Specialist for Heartland Family Service.
"As a preacher's wife I sang in the choir, played the piano, directed a children's choir, and participated in committees and groups as needed. I enjoyed those years, but wasn't sad to give them up when Wes retired in 2002. My parents moved to senior living here in Lincoln in 2011, and the last couple of years I've spent a good deal of time assisting them as needed. My mom died in February of 2018. I enjoy reading, helping with my grandson, doing some traveling, and just staying busy! And I agree—retirement is awesome!"
----------------------------------------------------------------------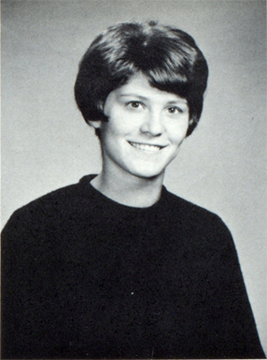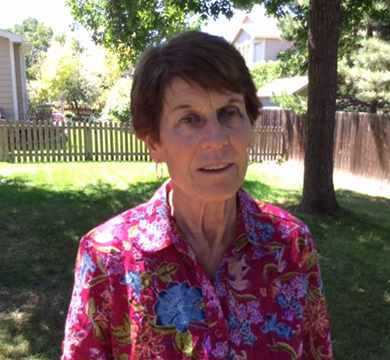 Mary (Mickie) Sutton Hargis
"After graduating from high school I attended Colorado State University and received a degree in Physical Education. I went on to graduate school, and while I was there I taught tennis, swimming and folk dancing classes to CSU students and picked up a master's degree in education.
"I am married, have four kids and five beautiful, very active grandkids.
"I taught a couple years of elementary PE, and in between having kids I did some substitute teaching. While doing that, I found occupational therapy interesting, so I went back to school and got another degree in that. I never really had an official job in the field, but I feel that it touches so many parts of my life, and that my time was well spent.
"I have been teaching driving for a private driving school for 29 years. Thought it was ironic, the title of my commencement address was 'Go for a drive.'
"The only classmates that I have kept in contact with are Jane and Roger Holtorf. I am anxious to see them again, but very anxious to see all of the rest of you. We'll see you in September!"
----------------------------------------------------------------------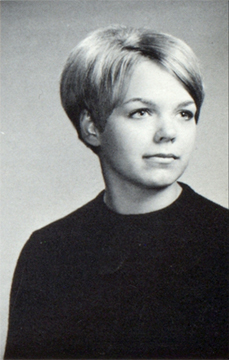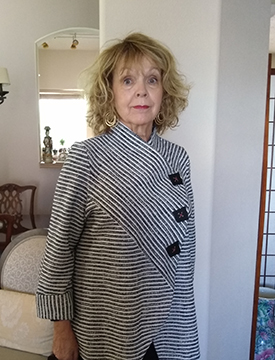 Dianne Wagemann
"After graduation, I attended the University of Nebraska – Lincoln and graduated in 1972 with a double major in history and political science. That summer I began a 40-year career working in the field of supporting persons who experience intellectual and other developmental disabilities when I went to work for the Saunders County Office of Mental Retardation in Wahoo. A few years later, the organization became part of Region 5 Services covering southeastern Nebraska. I worked for Region V in Wahoo, David City and Lincoln, holding various positions including leadership positions. A series of consulting jobs led me to my move out of Nebraska and into four other states. Rather than finishing the last six hours for my Master's Degree in Psychology at UNL, I moved with my two dogs to Baton Rouge, Louisiana in 1986, as I had accepted the position of Executive Director of Community Network, Inc. In 1988, my dogs and I moved again to Tulsa, Oklahoma to work for the U.S. District Court, Northern District of Oklahoma as the Director of the Office of the Court Monitor – Homeward Bound vs. The Hissom Memorial Center.
"In early 1990, I moved with my dogs to Arizona, as I had accepted a position with the State of Arizona – Department of Economic Security – Division of Developmental Disabilities. I worked as the District Administrator in Pinal and Gila Counties, and after four years was promoted to the District Administrator position for Maricopa County (metro Phoenix), where I worked for 10+ years. In early 2005, there was one final move to Rio Rancho, New Mexico, a suburb of Albuquerque, where I accepted an administrator position with the State of New Mexico's Department of Health. In the summer of 2007, I accepted a position as a Consultant to the Court Monitor, Rolland vs. Patrick for the U.S. District Court, District of Massachusetts. I also accepted some consulting work from The Council on Quality and Leadership, which had me traveling to many more states. After four plus years of lots of travel, I used my management experience and reinvented myself. I accepted a position as the Director of Programs for CHI St. Joseph's Children in Albuquerque. We operate the largest home visiting program in the State of New Mexico, serving over 750 families each year, and one of the largest in the country. I love my work and plan to stay for a long while. In addition, my husband is eight years younger than I.
"As for my personal life, I met my husband, Jim Gannon, in early 1990 in Arizona and we married in late December 1993. We have two daughters. Our oldest daughter, Holly, lives in Las Vegas, NV with her husband and our granddaughter, Emily, and we make numerous trips each year to see them. Our youngest daughter, Mary, is single with a long-time boyfriend and lives in Rio Rancho. I make at least one trip per year back to Wahoo to see my mother who is 89, still living on the farm and doing very well, as well as to see two of my sisters who live in Omaha. We also travel to Denver and Scottsdale to see siblings. We do our best to schedule a vacation as well each year.
"My free time interests are the Nebraska Huskers, our dogs, history, politics, reading, landscaping, gardening, yard work, animal rights and volunteering at a no-kill shelter (when I can). I am also beginning a Master's program in Child and Maternal Health at the University of New Mexico next fall.
"Where have the 50 years gone? I don't feel it, but can see it in the mirror. Look forward to seeing all of you soon!"
----------------------------------------------------------------------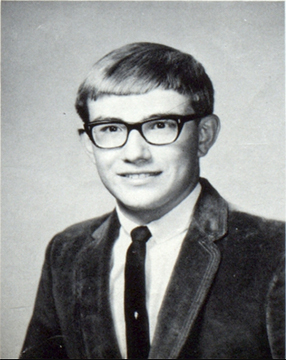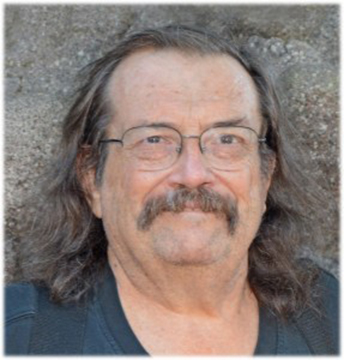 Ric Ward
After Ric attended Wahoo High School, he attended Kennedy College in Wahoo, and graduated from the University of South Dakota in 1972 with a Bachelor of Science in Computer Programming. He helped out on his grandfather's family farm in Brock, Nebraska during the summers.
On May 20, 1978, Ric was united in marriage to Debbie Kay Micek. To this union one daughter, Mikayla, was born. Ric worked at Majers Marketing Research where he met Debbie Kay. They moved to Colona, IL, where he worked for John Deere. The family moved back to Omaha, living in Hanscom Park for over 20 years. Ric spent most of his career at CSG. Their next home was Westside where Ric enjoyed renovating a 1950's home and listening to the Westside High Marching Band from his deck, which he rebuilt.
He loved history. The next adventure after Ric retired was to renovate a 1983 Fleetwood Tioga. The first year Ric and Debbie Kay put over 7,000 miles on the camper (Maybelle). His favorite campsite was at Cottonwood by Yankton, SD. They were often joined by Mikayla and their two grandsons, Nik and Nathaniel. Ric attended the boys' events, whether sports or music concerts.
Along the way Ric attended cat shows and was the show entry manager for many years. Later, dog agility trials, a little closer to home, were the next venture Debbie Kay dragged Ric into. Ric was a member of the Henry Doorly Zoo Photography Club, and many of the excursions into National Parks were to photograph the beauty of nature. Their travels took them from Denali to Grand Tetons to Death Valley, with several parks in between. Ric so enjoyed Nik and Nathaniel and being very much a part of their lives. One of his last trips was to Disney with his family, where he let the boys ride his scooter.
Sadly, Ric passed away on February 18, 2019.
----------------------------------------------------------------------
WE REMEMBER FONDLY . . .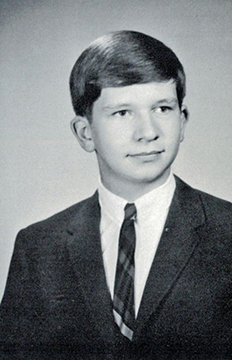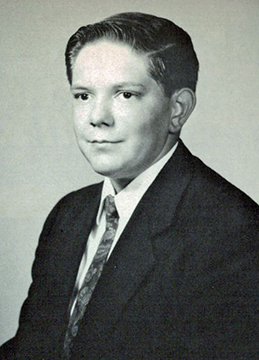 From Left: Todd Anderson (1950-2015), Willard Boquist (1949-1987)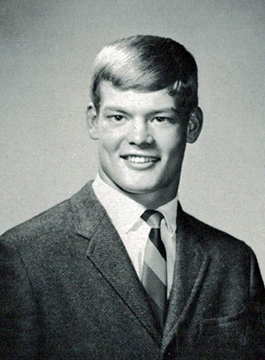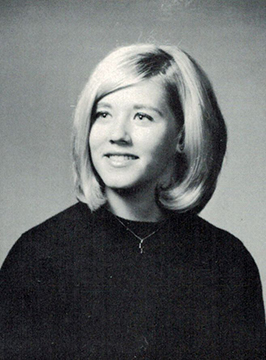 From Left: John Brodahl (1950-2017), Candy Epp Moyer (1950-2017)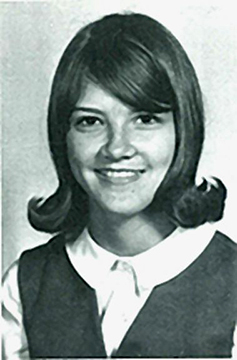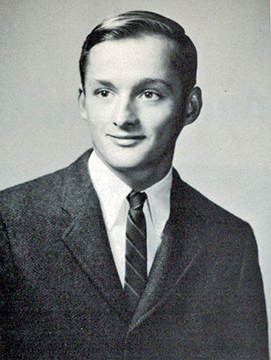 From Left: Jane Gross (1950-1965), Richard Heiser (1949-2002)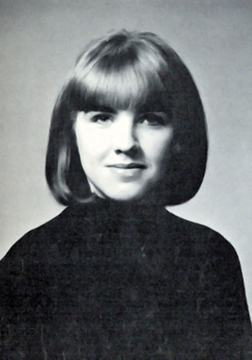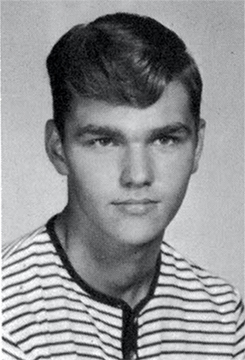 From Left: Maxine Lahmann Fischer (1950-2007), Alfred Makovicka (1949-2018)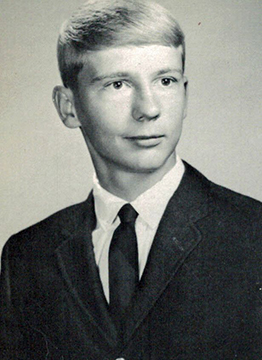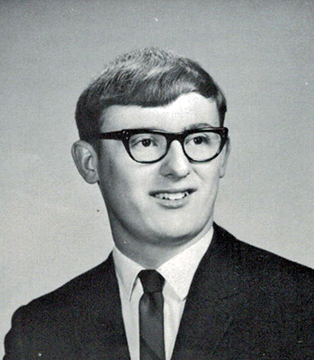 From Left: Craig Olson (1950-2010), Dan Pestal (1950-1993)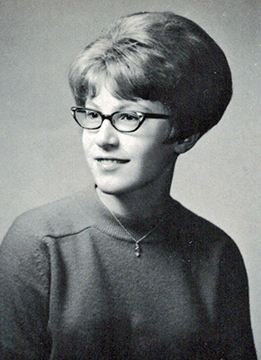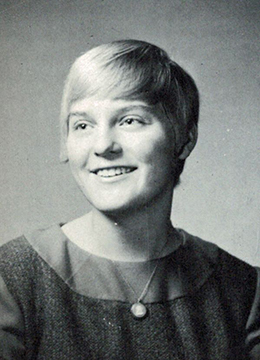 From Left: Marlene Sabatka Speidel (1950-2003), Caroline Schwanz Tata (1950-2010)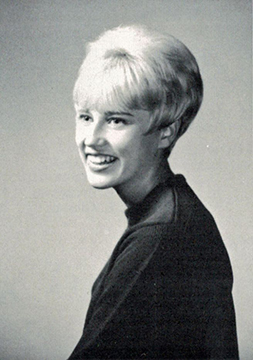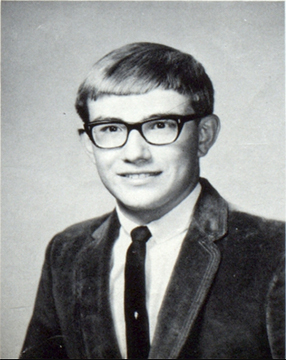 From Left: Sheri Swanson Ludi (1950-2011), Eric Ward (1950-2019)
WHS Class of 1968 celebrates 50th reunion
Betty Monte Sullivan

gullycat51@gmail.com

Fletcher, Oklahoma

retired

Mar 26, 2019

Please remember my sister Peggy Monte McMurray, who graduated from high school in 1968. We had to move her senior year at Wahoo (my junior year) but she always considered herself an alumni from Wahoo and kept in touch with many friends she went to school with during our years living there. Peggy died in Jan. of 2016 from pancreatic cancer.