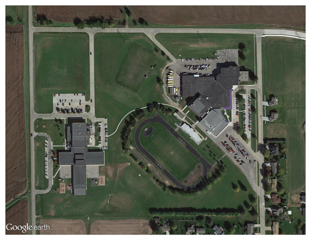 2 public engagement meetings slated for community input on district's future facility needs
All invited to attend either Jan. 4 or Jan. 11 forums (7:00 p.m. in P-LC)
Wahoo Public Schools would like to invite you to one of two additional informational meetings concerning the future of the district and its facilities.
These meetings will be held Thursday, January 4 and Thursday, January 11 in the Performance-Learning Center at Wahoo High School. The meetings will begin at 7:00 p.m.
We are interested in your feedback regarding facility plans as the district continues to grow, and we hope everyone is able to attend one of these forums.
------------------------------
Previous Article
WPS Board holds public engagement meeting for community input on district's future facility needs
Video & PowerPoint posted for those who were unable to attend
On the evening of November 29, the WPS Board of Education held a public engagement meeting in the Performance-Learning Center at Wahoo High School.
The purpose of the meeting was to engage and inform patrons on the current state of district facilities, and possible solutions that may be considered going forward to address a growing student population. The meeting was led by Pat Phelan (DLR Group), Cody Wickham (D.A. Davidson), and WPS Superintendent Brandon Lavaley, and consisted of an informational presentation, public participation through poll questions, and a question and answer session regarding the information shared. There were more than 50 patrons in attendance who participated in the meeting.
The members of the Board appreciated the attendance and participation of the community members, providing valuable input into the process. The Board is expected to discuss the information gathered at their next regular meeting on December 18.
A video recording of the meeting is posted below, along with links to the PowerPoint presentation that was used. If you have any questions pertaining to the district's strategic planning discussions, please contact Mr. Lavaley at (402) 443-3051, or email blavaley@wahoowarriors.org.

Click on one of the following links to access the PowerPoint that was utilized during this presentation: .ppt .pdf
Original Announcement
Community encouraged to attend Nov. 29 public engagement meeting
Board of Education solicits constituent participation & feedback on district's strategic planning for future facility needs
November 1, 2017
The Board of Education has been participating in strategic planning for district facilities over the past three years. In conjunction with the DLR Group, the Board has been reviewing enrollment trends, state of facilities, and future needs of our district to develop options for consideration.
The Board also had a small group of patrons, as an advisory group, provide feedback on potential solutions.
The district is now asking for constituent participation in a Public Engagement meeting. The program will take place on Wednesday, November 29 at 7:00 p.m. in the Performance Learning Center at Wahoo High School. All patrons are invited to attend and provide feedback for the Board as they continue through this process.
If you have any questions about this meeting, please contact WPS Superintendent Brandon Lavaley at 402-443-3051, or email blavaley@wahoowarriors.org.