Music Boosters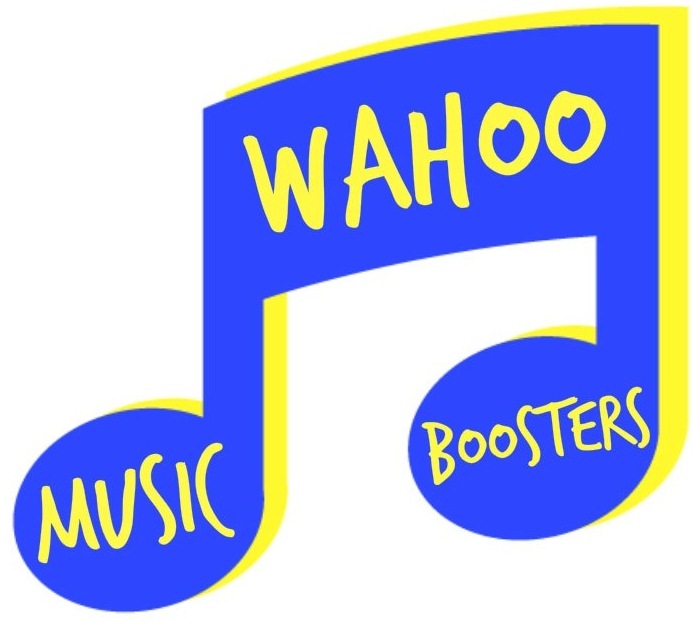 All meetings are generally held on the first Monday of the month from 7:00-8:00 p.m.
in the MS/HS Media Center. If school is cancelled or there is a conflict, we meet the following evening.
2017-2018 WPS MUSIC BOOSTERS CONTACTS
John Harris | Director of Creative Programs
(402) 443-4332 ext. 3229, jharris@wahoowarriors.org
Lana Robinson | Booster Club President
(402) 657-7319, lanarobinson@windstream.net
Julie Scott | Booster Club Vice President
julie.scott@doane.edu
Kelli Mattson | Booster Club Secretary
kelli-mattson@cdolinc.net
Angela Olson | Booster Club Treasurer
wahoomusicboosters@gmail.com
Hunter Boe | WMS/WHS Vocal Director
(402) 443-4332 ext. 3301, hboe@wahoowarriors.org
Jason Smith | WMS/WHS Instrumental Director
(402) 443-4332 ext. 3302, jsmith@wahoowarriors.org
WHAT IS A MUSIC BOOSTER?
If you are a parent of student in music at any grade level, then YOU are a MUSIC BOOSTER!
Music Boosters is an organization made up of parents who help with numerous music events,
fundraising and lend moral support to the Wahoo Music Department.
YOU are extremely important to our Music Department.
MEETING MINUTES
October 30, 2017
September 5, 2017
---