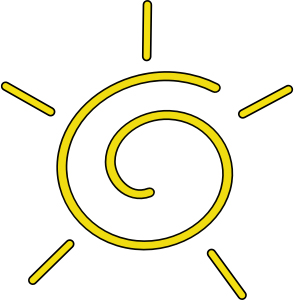 Summer School 2017 provides credit recovery opportunity for area high schoolers
Sessions begin June 5; Deadline for Registration is May 19
The Wahoo High School summer school program is available for students who have failed classes and would like to make up the credit lost. Students who are interested need to fill out the form below and return it, along with a $25 deposit, to the Wahoo High School office. The full amount must be paid before the start of the sessions.
The method of instruction will be through a digital online curriculum called OdysseyWare. Students will be able to work at their own pace. We will run two sessions each day, with 12 computers available each session. Students enrolled in the district of Wahoo Public Schools will have first priority. If there are open spots available, we will accept outside applications on a first come basis. Summer School 2017 will begin on Monday, June 5, and conclude on Friday, June 30. Students who complete their required coursework before the June 30, 2017 ending date will not have to continue to attend. If there is enough time to complete another class, students will be given the opportunity to enroll in a third class if needed.
The cost of a class this year will be $175. A $25 deposit must be turned in with the form below to hold a spot. Most courses will be available this summer. If you need to take a course that is not listed, please contact WHS Principal Jarred Royal at 443-4332.
Click HERE to access the 2017 Summer School registration form.
DATES: June 5-30, 2016
COST: $175 per semester class. Students may register for up to two sessions at this time. A $25 deposit will be required initially to reserve a spot. PLEASE NOTE: THE FULL AMOUNT MUST BE PAID BEFORE THE START OF THE FIRST SESSION.
TIME:
Session 1: 8:00 a.m.-10:00 a.m.
Session 2: 10:00 a.m.-12:00 p.m.
GRADE: Students will receive a "P" for passing based on a 70% or better completion of assignments, quizzes/tests, and projects. Students will receive an "F" for failing if completion average is 69% or below.
DEADLINE: May 19, 2017 – Late entries will be accepted, but not guaranteed.
Further Information About the Program:
CLASS SESSIONS:
Once you have been enrolled in a particular session time, you will be expected to serve only at that time. NO EXCEPTIONS WILL BE MADE.
ATTENDANCE AND TARDINESS:
Due to the fact that OdysseyWare is a self-motivated and self-monitoring system, attendance and promptness will not be mandatory. However, it is strongly advised that students attend all available sessions and be on time. Students will not receive credit for incomplete work. REGISTRATION FEES WILL NOT BE REFUNDED DUE TO A LACK OF ATTENDANCE, PROMPTNESS, OR PROGRESS.
STUDENT CONDUCT AND DISCIPLINE:
Students are to do what they are told and to remain on task at all times. The following will apply to students who cannot abide by this rule: For the first instance, the student will be dismissed from class for the session in question. The second instance will result in permanent removal from the summer school program. NO REFUNDS WILL BE ALLOWED SHOULD THE STUDENT BE REMOVED BECAUSE OF NEGATIVE BEHAVIOR. The students are expected to use their time wisely and efficiently. The students are also expected to respect all materials in the classroom environment.
DAILY PROCEDURES:
A five to ten minute break will be allowed should the student choose to utilize it. Students will not be allowed to leave the school premises for any reason during class sessions. No outside food or drink will be brought into the school building. Food and drink will not be allowed in the classroom area – only in the "break" area. No hats will be worn in the school building.