K-12 Social Studies Resources


CultureGrams
(See Mr. Privett for user name and password)
Concise, reliable, and up-to-date country reports delivering the world . . . to you. CultureGrams helps students discover the world with concise cultural and statistical snapshots of every country recognized by the United Nations -- from Afghanistan to Zimbabwe. Local experts document the unique, intimate details of each country's customs, traditions and daily life. And whether it's Iraq, Canada, or Kenya, each CultureGram offers an equality of coverage detailing 25 different aspects of the country and its culture.
-------------------------


Digital History
This site is a favorite of high school World Studies teachers. It has great classroom handouts, learning modules, active learning links, multi-media links, and reference rooms.
-------------------------


Discovering Lewis & Clark
Conceived in 1993, and online since 1998, Discovering Lewis & Clark is a hyperhistory in progress. It is enhanced by an average of at least one new interpretive episode each month, employing a variety of multimedia techniques. The site focuses on issues, values, discoveries and events relating to the Lewis & Clark Expedition, its preludes, and its aftermath up to the present time.
-------------------------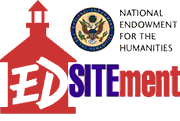 National Endowment for the Humanities (click on the 'History & Social Studies' tab)
Lesson plans and web sites related to history and social studies.
-------------------------


50 States
Information is well organized and in alphabetical order using key words such as state bird, state flower, etc. Easy to use and elementary student friendly.
-------------------------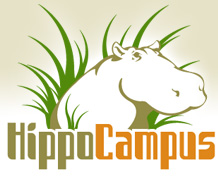 HippoCampus
HippoCampus offers multimedia lessons and course materials to help you with your instruction, homework and studies. You can browse multimedia lessons or complete courses, and find help with the topics covered in popular textbooks. Multiple resources are available, for free, for the subjects of American Government, Psychology, and U.S. History.
-------------------------


Nationmaster.com (Target: High School)
Welcome to NationMaster, a massive central data source and a handy way to graphically compare nations. NationMaster is a vast compilation of data from such sources as the CIA World Factbook, UN, and OECD. We want to be the web's one-stop resource for country statistics on everything from soldiers to wall plug voltages. You can also view profiles of individual countries including their maps and flags, use correlation reports and scatterplots to find relationships between variables, and refer to fully integrated encyclopedia with over one million articles.
-------------------------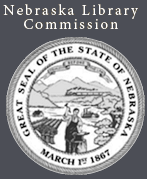 Nebraska Public Documents
Nebraska Public Documents is a collaborative effort between the Nebraska Library Commission, the Nebraska State Historical Society, UNL, and UNO. This project provides free public access to digitized historic annual reports of state agencies in Nebraska for the use of students, scholars, and the general public.
-------------------------


10 By 10 (100 Words and Pictures that Define the Time)
10x10™ ('ten by ten') is an interactive exploration of the words and pictures that define the time. The result is an often moving, sometimes shocking, occasionally frivolous, but always fitting snapshot of our world. Every hour, 10x10 collects the 100 words and pictures that matter most on a global scale, and presents them as a single image, taken to encapsulate that moment in time. Over the course of days, months, and years, 10x10 leaves a trail of these hourly statements which, stitched together side by side, form a continuous patchwork tapestry of human life.
10x10 is ever-changing, ever-growing, quietly observing the ways in which we live. It records our wars and crises, our triumphs and tragedies, our mistakes and milestones. When we make history, or at least the headlines, 10x10 takes note and remembers.
-------------------------


TeAchnology
This on-line teacher resource includes lesson plans, printable worksheets, preformatted rubrics, printable generators, teaching tips and themes, while listing 256,000 reviewed sites. For history, click on the 'Subjects' tab and then 'Social Studies' or 'Daily History' and you will find a wealth of information from teaching tools to lesson plans and worksheets that relate to a variety of topics.
-------------------------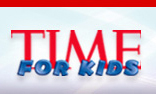 Time Magazine for Kids (Current Events)
Aimed at the K-8 grades, this site is one that can be used on a variety of topics--especially current events.
-------------------------


TweenTribune
Welcome to TweenTribune.com, a daily news site for tweens. Each day we post links to the day's most compelling news from a tween's perspective. Stories chosen for TweenTribune are selected by tweens working closely with professional journalists. Tweens can submit links to stories they'd like to share, submit their own stories and photos, and comment on the stories they read.
Other Useful Websites:
Wars & Conflicts
Liberty! The American Revolution
The War of 1812
U.S. Mexican War
The World of 1898: The Spanish-American War
World War I
The Korean War Project
The Wars for Vietnam
The Gulf War (Frontline)
The Persian Gulf War
Understanding the Iraq War (Sites to help provide students with the critical backstory)
Global Connections - the Middle East
Iraq and the War on Terror
Iraq - The Reach of War
Iraq's New Beginning
Eras of American History
The Guilded Age
People's Century - 1900-1999
Prosperity and Thrift - The Coolidge Era
America in the 1930's
Surviving the Dust Bowl
"We Didn't Start the Fire" - Billy Joel