Online Resources to Enhance K-12 U. S. Government Instruction
CHECK THESE OUT!!
Below are some online resources I have located through peer recommendation, professional journal recommendations, and some I have just come across through my own searching. In an attempt to keep this page as up-to-date and useful as possible, please report all dead links or new links you would like added to dprivett@esu2.org.


NetTrekker (Subscription Database)
(See Mr. Privett for user name and password)
NetTrekker d.i. (differentiated instruction) offers access to more than 180,000 educator-selected online resources organized by readability level and aligned to Nebraska State Standards. A great resource for teachers to use to enhance their lessons, and for students to review classroom content in all subjects and all grade levels! CHECK IT OUT!!
-------------------------

(PLEASE DON'T BE AFRAID of these government-sponsored sites! There is TONS of great information available at these sites for classroom use!! BILLIONS of taxpayer dollars are used annually on government publications, in both print and digital formats, and much of this information is published directly for teacher/student use. Please take some time and go through these sites for activities and other enhancements for your lessons. I can almost guarantee that there's something for everyone. If you can't find anything, let me know, and I'll help you look!)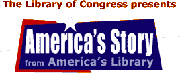 America's Story
"Students can find out what Abraham Lincoln had in his pockets the night he was assassinated; read about Buffalo Bill Cody and his Wild West shows; learn about the heroism or Harriet Tubman as she helped slaves escape; find out what a 'cloth sandwich' is; or see a film of a break dancer way back in 1898. Young students can also learn what happened on the day they were born, or go to Explore the States if they are working on a report on one of the United States. They can also send a postcard to a friend and play a scavenger hunt. This site does a great job of making history fun for young students."
-------------------------

BAM!
"A site created by the Centers for Disease Control and Prevention. This site is subtitled 'Body and Mind' and it enables students to become Disease Detectives and learn how to track down the source of diseases, or they can click on 'Whiz Kids' and read about the health habits of athletes from many sports. Or they could go to 'Braggin' Rights' to post their own story about keeping their mind and body healthy. There is also a section called Str8 Talk that answers tough questions about peer pressure, relationships, smoking, and more. A 'Teacher's Corner' link gives tips for using the page with students."
-------------------------

Ben's Guide to U.S. Government for Kids
"Once you arrive at 'Ben's Guide,' you will see Benjamin Franklin flying a kite with the kite divided into four different grade levels: K-2, 3-5, 6-8, and 9-12. Click on the grade level appropriate for your group of students, and you will be taken to a site that explains in many different ways how our government works. The K-2 site, for example, has information on 'Your Neighborhood', 'Ben's ABCs', 'Symbols of U.S. Government', and 'Games and Activities' that can be printed or used interactively. The grades 6-8 site has links to 'Historical Documents' (Declaration of Independence, Bill of Rights, Emancipation Proclamation, among others), a description and pictorial process for 'How Laws are Made', information about the 'Election Process', and 'Games and Activities' appropriate for this age group. Each of the grade-level sites also has a link to the Ben's Guide's version of FirstGov for Kids that is titled U.S. Government Web Sites for Kids. Like FirstGov for Kids, this directory also has a subject approach, but in addition, the user can click on 'Agency' or 'Alphabetical' to have the links organized. The site for 'Parents and Teachers' tells 'How to Use Ben's Guide as a Learning Tool', lists 'U.S. Government Publications for Sale', and gives a number of 'Curriculum Links' that take teachers to lesson plans and resources they can use to develop or enhance their own units of instruction."
-------------------------

FirstGov
"The U.S. government's official web portal, priding itself on having something to offer all users. Teachers at the high school level will be able to find information for use in classroom discussions having to do with money and taxes, public safety and law, the environment, and health issues, to name just a few of the topics included."
-------------------------

FirstGov for Kids
"A good place to begin to find resources for students in grades K-8. This site was developed and is maintained by the Federal Citizen Information Center, and, aside from federal government sites, this site includes links to some of the best sites from organizations for kids. One advantage of this site is that it is arranged by broad topics, such as Arts, Careers, Computers, Fighting Crime, Fun Stuff, Geography, Global Village, Government, and so on, encompassing 20 subject areas." All nongovernmental sites linked in FirstGov for Kids comply with the regulations in the Children's Online Privacy Protection Act of 1998." If you are looking for a topic that is not covered by one of the 20 broad topic areas, use the "search" option. "From the FirstGov for Kids page, click on 'search', type the subject in the search box, and add the word 'kids'. For example, typing in 'dinosaurs kids' results in more than 30 options."
-------------------------

Global Gateway
"From here, you can link to 'Portals of the World' where students are presented with a list of more than 175 countries. The links for each country have been selected by area specialists and other Library of Congress staff to provide authoritative and in-depth information about the countries."
-------------------------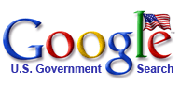 Google Uncle Sam
"Google Uncle Sam is a subset of Google, and it takes users to federal and state government pages."
-------------------------

GPO Access
A service of the U.S. Government Printing Office that provides free electronic access to a wealth of information products produced by the Federal government. (Suggestion: try "Browse Topics" under "Federal-wide Resources").
-------------------------

H.I.P. Pocket Change
"This site is sponsored by the U.S. Mint. If they click on 'Games' and then on 'Cents of Color', children can color a quarter--either the one in use for years or one of the new commemorative quarters from the states where these have been issued. Clicking on 'Info' gives information about why the different images were chosen for each of the new state quarters. Another fun-and-challenging game, even for adults, is the Golden Dollar Puzzle, in which the user is given 3 minutes to put together a jigsaw puzzle of the golden dollar. Or, select 'Puzzle Mint' to see jigsaw puzzles of the new commemorative quarters. On the 'Cartoon' page you will see a cartoon on the 'Birth of a Coin', or you can click on 'Coins of the World' and learn how coins from different nations are sometimes like our coins but can also look very different."
-------------------------

Library of Congress
"a gold mine of information in many curricular areas. You will find a link from its home page to 'American Memory' that provides a way to locate primary source materials pertaining to the history of the United States. Students can choose from more than 7 million digital items (documents, photos, maps, films, and sound recordings) from more than 100 historical collections to learn about a certain time in American history. 'The Learning Page' is a link for teachers that provides lesson plans on U.S. history, civics, and literature topics, ranging from grades 4-12."
YOU COULD EASILY LOSE A COUPLE YEARS OF YOUR LIFE EXPLORING THIS SITE!
-------------------------

NASA Kids
"Learn about the earth, the sun, or the evolution of space travel. Play Connect the Stars and Make a Constellation, or learn about rockets and airplanes. Sponsored by NASA, this site also has several other children's links listed. The Just for Kids site for students in grades K-12 is sponsored by NASA's Johnson Space Center. It gives information about how astronauts sleep and work in space and also lets users become virtual astronauts."
-------------------------

National First Ladies' Library
Biographies, lesson plans for teachers, a timeline and a bibliography for every First Lady since Martha Washington.
-------------------------
Nebraska Public Documents is a collaborative effort between the Nebraska Library Commission, the Nebraska State Historical Society, UNL, and UNO. This project provides free public access to digitized historic annual reports of state agencies in Nebraska for the use of students, scholars, and the general public.
-------------------------

Students.gov
For "students who are thinking about going to college and are wondering how they should prepare for college, or how they will pay for their college education. From this site, students learn about options in distance education, read how to find and apply for college loans, and learn what's involved in military service and the educational benefits that are available through the different branches of the armed forces."
-------------------------

Statistical Abstract of the United States
"Includes almost 1,400 tables taken from both government and nongovernment information services in order to include statistics in areas the government does not count.
"If you have students who need statistics on the number of teenage drug users or the number of people who currently smoke--broken down by male, female, black, white, and then by age group within these categories--they can find this information on this site, along with figures on teenage homicide rates, the number of teenagers with AIDS, statistics for teenage pregnancies, the number of kids who bought sound recordings on CD-ROMs or cassettes, the number of teenagers in the labor force, and how many teenagers participate in sports activities, to name just a few of the topics included." Includes information from federal on down to the state level.

-------------------------

THOMAS
Another link on the Library of Congress page. For "students who are tracking legislation at the federal level or who are interested in finding out what bills might have been introduced on a certain topic. This always-changing site includes databases that allow the following searches: *the House floor this week and on a current legislative day; *a quick search of the text of bills in the current Congress; *summary and status information about bills and resolutions since 1973; *public laws by law number since 1973; *House and Senate roll call votes since 1990; *Congressional Record index since 1993; *committee reports since 1993; and *current House and Senate directories. Information on how laws are made in both the House and the Senate, a summary of congressional activity from 1969, and links to historical documents that formed the foundation of our country from 1774-1789 are provided on this site. New materials are added daily to many databases, and the bill text files are updated several times a day."
-------------------------

The U.S. Government Manual
"Useful to those studying civics or political science. This is the official handbook of the federal government, and it provides information on the various agencies of the federal government and also the quasi-official agencies, as well as the international agencies with which the U.S. government does business. Each listing gives a brief history of the agency, tells its role in the government, and describes its programs and activities. The principal officials along with their phone numbers are also listed."
-------------------------

The World Factbook
This is an easy-to-use almanac that is published by the CIA, offering detailed information on all the world's geographic and political entities. A great resource for study on foreign countries and governments.
-----
The above summaries in quotation marks are from the following source:
Williams, S. Q. (2005, June). Government documents go to school. Teacher Librarian, 32(5), 8-13.