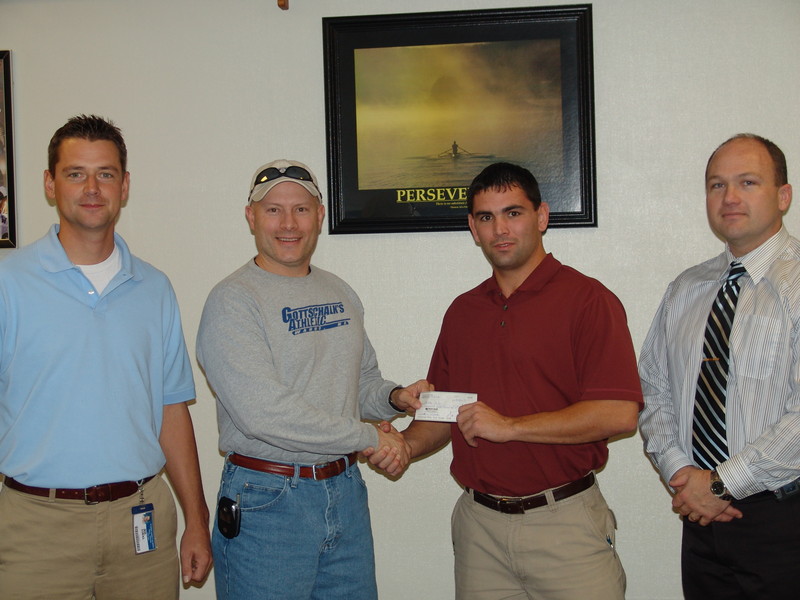 Pictured from left to right: Wahoo Activities Director Jason Libal, Wahoo Alumni Committee Co-Chair Eric Gottschalk, Wahoo Head Wrestling Coach Darold Foster, Wahoo Alumni Committee Co-Chair Scott Tingelhoff.
Wahoo Wrestling Program Receives Generous Donation
Athletic Alumni Tournament Committee Donates $1,500 for Equipment Purchases
The Wahoo Athletic Alumni Tournament Committee recently made a sizable donation to the Wahoo Warrior Wrestling program. The committee donated $1,500 for the purchasing of wrestling warm-ups and other equipment. The Wahoo Athletic Department thanks the committee for the wonderful support.