Wahoo Elementary joins forces with SMC for "Youth Be Well!" program
Effort strives to improve student/family health & wellness
Addressing the increasing issues with childhood obesity and the overall health of our youth, Saunders Medical Center is kicking off the "Youth Be Well" project. The goal of the program is to increase healthy behaviors of the students in our schools.
OCTOBER 2018 CHALLENGE
Wahoo Elementary School is teaming up with Saunders Medical Center for a program called Youth Be Well!
Our goal is to integrate healthy lifestyles with learning at school and life at home.
Youth Be Well! is a great opportunity for families to work together to swap out unhealthy choices for healthier options—in both food choices and activity options. We hope you enjoy the program and work together with us to make Saunders County, your school and your family the healthiest it can be!
What do I do?
Each month a new calendar with healthy lifestyle tips will be posted. Complete the calendar with your children and have them turn it into their teachers. There will be prizes awarded to help keep the kids motivated.
Check out the link for more information! https://saundersmedicalcenter.com/be-well/youth.html
Questions? Please contact WPS Nurse Josh Trutna at (402) 443-4250, ext. 1003 (or email jtrutna@wahoowarriors.org).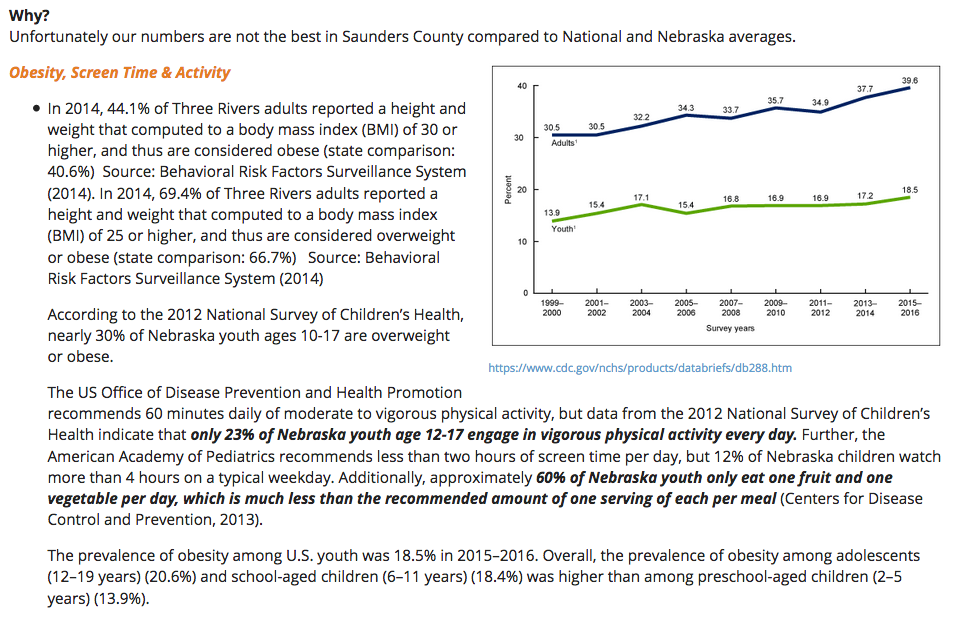 Source: https://saundersmedicalcenter.com/be-well/youth.html
PAST VIDEOS
September 2018

August 2018

May 2018

April 2018

March 2018

February 2018

January 2018