Wahoo 8th graders Karina Raney and Sawyer Lavaley work collaboratively to figure out the safest way to land a rover on Mars. The activity was part of a High Ability Learner (HAL) "Design Squad" workshop, sponsored by Metropolitan Community College and Do Space.
Wahoo 4-8 HAL students enjoy hands-on workshop study of space exploration
Lessons & activities focus on obtaining core samples from asteroids, landing rovers on Mars, and using robotic arms to move things in space
What do eggs, potatoes, and cardboard have in common? They can all help students learn about space travel!
Thanks to a grant from the Wahoo Public Schools Foundation, WPS fourth through eighth-grade high ability learner (HAL) students participated in a workshop on Thursday, Jan. 21.
The Design Squad workshop, where students completed three projects related to space exploration, was facilitated by an instructor through Metropolitan Community College (MCC) and Do Space.
For each project, the MCC instructor first explained the concept, and then she provided general guidelines for a project as well as an objective.
Students were provided with several supplies, including small paper cups, cardboard, string, clips, straws, popsicle sticks, tape, and balloons, but they were not told how to use them. Instead, they were asked to use their own background knowledge and ingenuity to reach the objective. Upon completion of each project, students reflected upon their products and their learning.
The first learning concept was obtaining a core sample from an asteroid. Their challenge was to create a way to obtain a sample from a potato slice. Most students used small paper cups, rubber bands, and straws in various ways and competed to extract the largest sample. Students learned that small modifications can make a large difference.
The second concept was related to safely landing a rover on Mars. After watching a Mars rover landing simulation, their challenge was to design a system in order to safely drop an egg from a height. Students used small paper cups and balloons to cushion the landing in a wide variety of ways, and only two out of twenty eggs met with a messy end. Some students designed additional cushion inside cups, while others designed sturdier external supports.
The third concept was related to using a robotic arm to move things in space. Students were challenged to create a robotic arm that could move, and then further challenged to design a way to pick something up. Students used cardboard, brads, straws, and string to create movement, and tape, cups, or paper clips to pick up an object. One student was even able to design a way to throw the item that had been picked up, and another student created individual moveable fingers.
Overall, students learned about some issues encountered during space exploration, and closer to home, they learned about solving problems and modifying designs when unexpected results occurred.
"Students used materials in truly innovative ways as they were challenged to solve problems" commented WPS HAL Coordinator Heidi Adams, who coordinated the workshop. "I really enjoyed seeing them learning from each other, borrowing and modifying ideas that they shared. Hopefully this will help them with problem solving in situations both inside and outside of their classrooms."
-----------------------------------------------------------------------------------------------------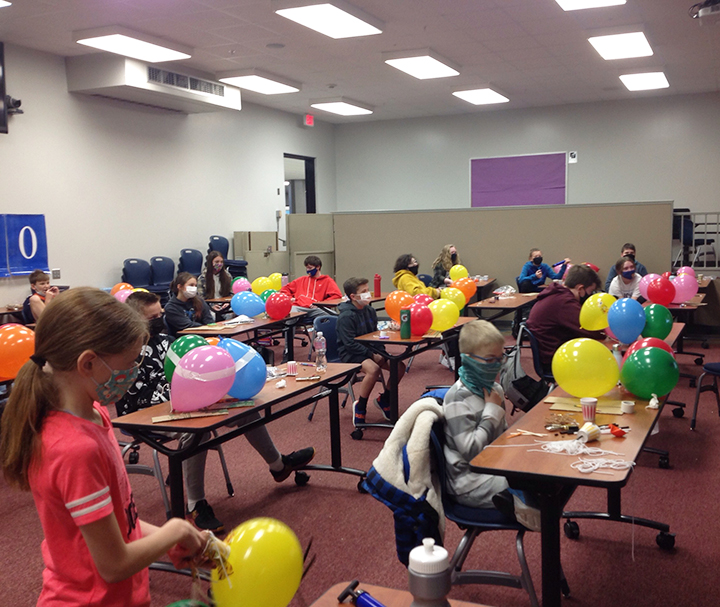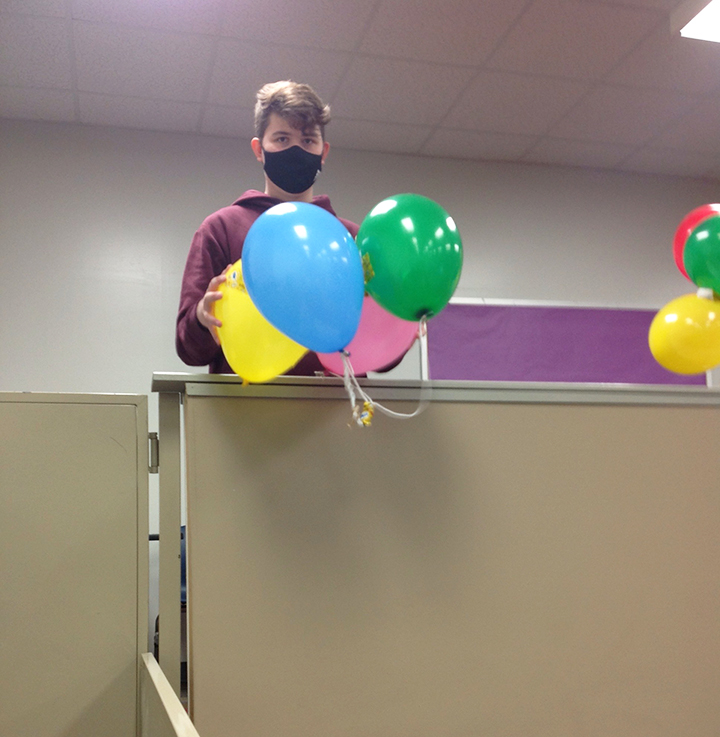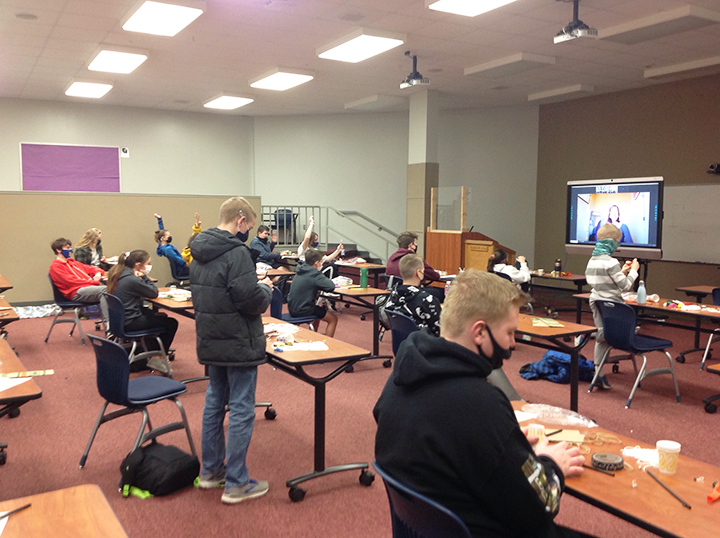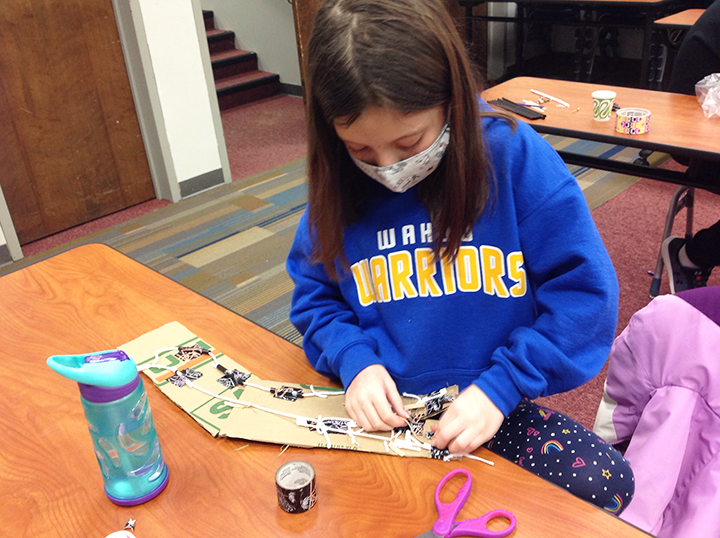 WPS High Ability Learner Program
Click the following link to access the Wahoo Public Schools' High Ability Learner (HAL) Program Handbook: HAL Handbook
The Wahoo Public Schools, in partnership with students and parents, is committed to an educational program that recognizes the unique characteristics of each student and strives to enhance all aspects of student development. The High Ability Learner Program is an integral part of this commitment. This program is based on a multidimensional instructional approach that includes a wide range of experiences. The differentiation of educational programs to meet the needs of gifted learners is a major responsibility of the school and the classroom teacher.
If you have any questions concerning your son/daughter and the HAL Program, please contact your child's building principal.
Identification
One of the most frequently asked questions about HAL is how students are identified. Formal HAL identification begins at the end of 3rd grade. Students who score in the 95th percentile in both the Math and Reading portions of the MAP assessment in the same test season or achieve a score of 140 or more on the CogAT are identified as HAL. Students who score close to these scores continue to be monitored for potential HAL identification at a later time. Parents and teachers may also request that individual students be screened further by providing a basis for their request. For further information, please refer to the HAL Handbook.