Starters for 2020 Warrior Unified Bowling (from left): Tessa Gatewood, Andrew Waido, Wyatt Demaray, Curtis Swahn, and Colin Ludvik. Wahoo finished the season with a 4th place finish at the District 4 tournament in Elkhorn on Dec. 1.
Pandemic whittles Unified Bowling season down to 4 competitions
Warriors close 2020 with 4th place finish at Districts
The 2020 Wahoo Unified Bowling season looked a little different this year. With many cancellations, they were only able to attend four competitions, three of them being within the same week.
The Warriors started off the year strong at the York Quad. Team 1 finished with a total pinfall of 795, following York's 849. Team 2 had a total pinfall of 511, closely following Centennial's 514.
They then traveled to Ralston for a varsity dual and ended with a first place finish!
The Warriors finished their regular season bowling at the North Bend Tournament. Wahoo brought two teams to this tournament. It started with six-game pool play before being seeded. Team 1 came out with a total of 587, and team 2 with a total of 655. Team 1 was seeded 4th and team 2 was seeded 5th, resulting in the two teams competing against each other. Team 2 came out on top, winning the best two out of three. This placed them into the final four. Team 2 was then knocked out in a tough three-game battle against Grand Island Northwest.
Wahoo ended its season with a fourth place finish at the District 4 tournament on Tuesday afternoon. The district team had three returning starters from last year: senior Tessa Gatewood, and juniors Curtis Swahn and Wyatt Demaray. Added to the district team this year were juniors Andrew Waido and Colin Ludvik. After a six-game series, Wahoo ended with a total of 749.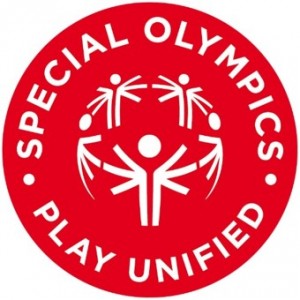 More information about Unified Sports (Source: www.nsaahome.org):
Why Special Olympics Unified Sports?
• Provides meaningful and real sport experience. Not all students in the building will make a varsity team. Unified Sports makes it possible for more students to have an opportunity to participate in this meaningful activity.
• Provides social inclusion, which impacts the entire school climate in a positive way, promoting respect, acceptance and diversity. Students are valued for their unique talents and skills.
• Helps reduce bullying through empowerment, awareness and engagement.
• Improves health and fitness, especially for students with disabilities facing higher risks.
According to research, Unified Sports . . .
• Has a positive impact on all participants (79% of Unified Partners reported talking to a student with intellectual disabilities during free time at school and 41% reported eating lunch with a student with intellectual disabilities.)
• Improves understanding of people with intellectual disabilities.
• Complements social inclusion within the school community.
"I like how they developed a friendship. And I noticed it after we came back from our first event and I saw kids interacting in the hallways either just saying hi or giving a high five. Normally, those kids wouldn't even talk to each other prior to participating with this unified team." --Florida Coach