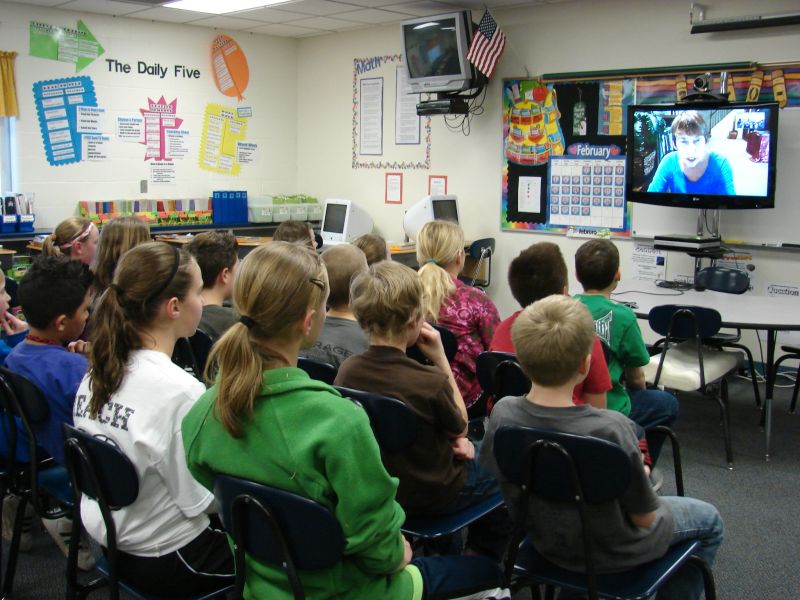 5th Graders Connect Live to Mount Vernon & Children's Author
Students Use Videoconferencing Technology for Lesson Enrichment
Could you answer the following questions?  
1.) True or False: George Washington had wooden teeth.  
2.) True or False: Both George Washington and King George III  had families and were good fathers.  
3.) True or False: George Washington fought for the British.
[Answers: 1) False. Washington's teeth were actually made out of hippo teeth and real teeth. 2) True. Both men were good fathers and had several children. 3) True. Washington fought for the British during the French and Indian War.]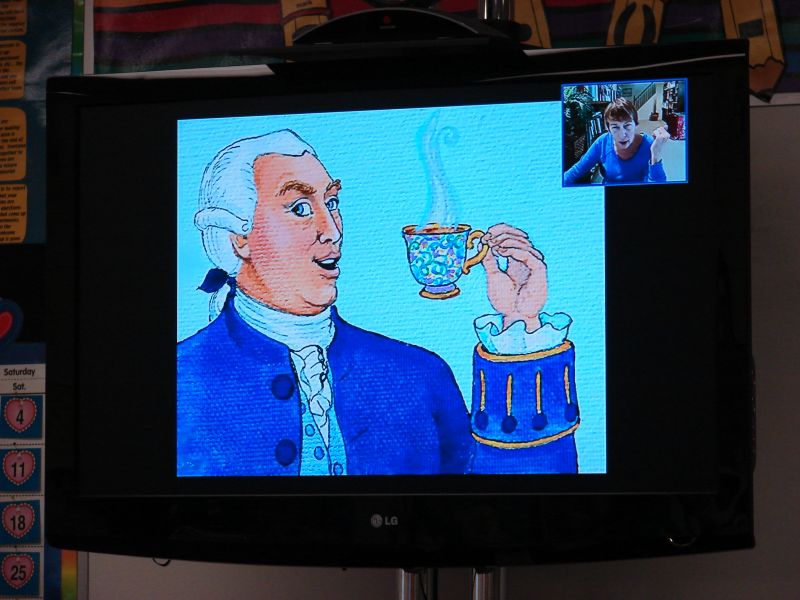 Students in Mrs. Rezac's fifth grade class recently got the chance to show "their stuff." Students participated in two live videoconferences over the Revolutionary War and George Washington.
The first videoconference, broadcast live from Mount Vernon, featured a character portrayal. The actor was George Washington's physician, and the students greatly enjoyed his performance and asked many questions to verify the information they had heard.  
The second conference was with children's author Roz Schanzer of Virginia, who wrote the popular book George vs. George: The Revolutionary War as Seen by Both Sides." This book shows the similarities and differences between George Washington and King George III of Great Britain.  
The author tried to stump the students on facts about George Washington, and while they didn't get every question right, she was impressed with how much they knew about the Revolutionary War and our nation's first president!   
Students were actively involved with both presentations, and would recommend them to anyone studying this time period.