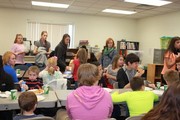 Jr. Mates Mentoring Program Celebrates 10 Years!
The Annual mentoring pizza party was held on Friday, Dec. 14, 2012. Over 100 mentors and mentees enjoyed pizza for lunch. This is the 10th year for this program.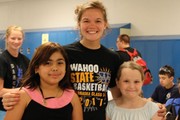 Student-to-Student Program Exposes Elementary Students to Positive High School Role Models
Statistics have shown that a child with a mentor in his/her life is less likely to start using drugs or alcohol, skip school, or take part in other high-risk activities. Wahoo Public Schools has in place a student-to-student . . .