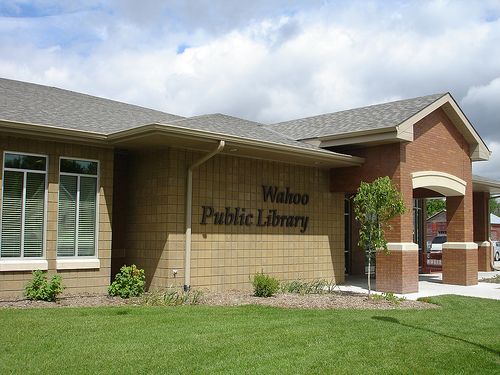 WPS closes gap to allow rural students public library access
District now pays library card fee for students outside of Wahoo Public Library's boundaries
The Wahoo Public Library is an excellent resource for students, especially in the summer months when school libraries are closed.
Most Wahoo Public School students live within the boundaries of the Wahoo Public Library, and have easy, free access to the resources it offers, but a large number of our rural students live outside of these boundaries and have to pay extra is order to obtain a public library card. Well, we have now solved that problem!
We are excited to announce that the Wahoo Public Schools has worked with the Wahoo Public Library to purchase library cards for all WPS students grades PreK-8 who live outside the Wahoo Public Library district boundaries.
Under this agreement, the district will pay the $10 fee for the oldest child in each eligible family. Families with more than one child may then pay the $1 fee per child beyond that.
To take advantage of this opportunity, simply visit the Wahoo Public Library. Library staff has a list of all students eligible to receive this offer. Simply identify yourself, and the library will give you a card, and bill the district for the $10 fee.
There is no doubt that reading is one of the major keys to educational success, and as a district, this arrangement was made to offer more reading opportunities for your children.
Please contact the superintendent's office (443-3051) or the Wahoo Public Library (443-3871) if you have any questions.
Want to see what the Wahoo Public Library has to offer? Click the icon below to access their online catalog:

WPS closes gap to allow rural students public library access
Bev Lindstrom

teacher

Jun 29, 2010

The following link might be helpful for parents when they are looking for "good-fit" books for their readers. It has a large list of books organized by grade level and reading level. Hope it helps! http://home.comcast.net/~ngiansante/