Elementary students celebrate '100th day of school'
Teachers take advantage of opportunity to make math fun!
First grade teacher Ms. Lisa Haberberger at the ripe old age of 100 years!
. . . 97 . . . 98 . . . 99 . . . 100!!!
On Wednesday, Jan. 22, Wahoo Elementary students celebrated the 100th Day of School!
The event, celebrated yearly on the 100th day of the school year, gives students the opportunity to learn about the importance of this large, three-digit figure.
Students spent the day refining their math skills by participating in a variety of games and activities centered around this very important number. 
From hats, glasses and self-portraits, to the use of technology to illustrate the not-so-subtle differences between an 8-year-old and a centenarian, students learned that mathematics goes well beyond simply being able to simply count to 20!
Below are some pictures from the celebration.
KINDERGARTEN: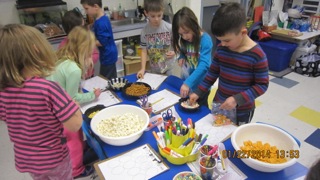 Kindergarten had a full day of fun on the 100th Day! We did 100 exercises in sets of tens, reminisced about our last 100 days and all that we have learned, then wrote a story about it, counted to 100 in lots of different ways, and made a one hundred-ful 100th Day Trail Mix, counting 10 pieces of 10 different things to go into our bag! It was delicious!!!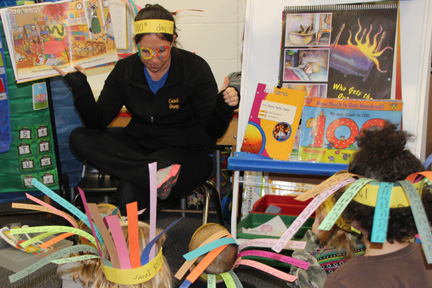 Mrs. Gregg reading Mrs. Bindergarten Gets Ready for the 100th Day of Kindergarten to her class.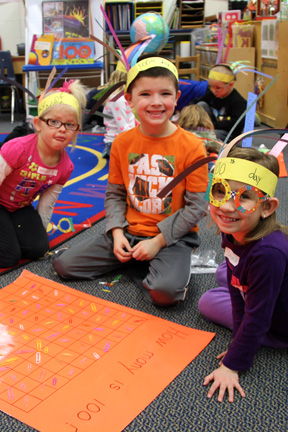 Addison Bohaty, Kaden Christen and Lauryn Hallowell work together to count their 100 objects brought from home. "We got to wear 100th day glasses, we got to count our 100 things from home, we got to have 100 snacks," Kaden Christen said.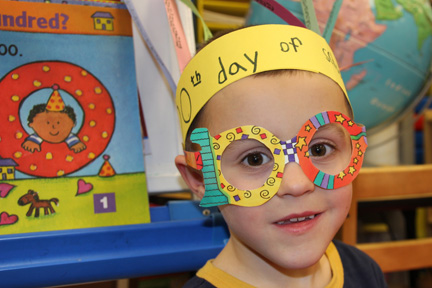 Konner Bunjer wears his groovy 100th day glasses and hat. "It was fun because we got to make hats," Konner said.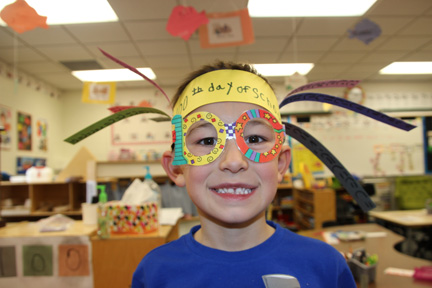 Eli Shada proudly wears his 100th day glasses and hat. "It was fun!  We got to wear 100th day hats!" Eli commented.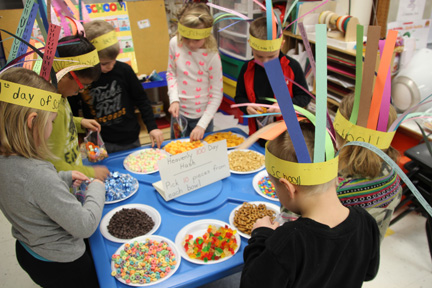 Heavenly 100th Day Hash is always a big hit in Kindergarten. "We got to make 10 happy faces on our 10 strips for our hats, and we wrote words on our hats. We got to eat 100 snacks!" Aurora Christensen exclaimed.
1st GRADE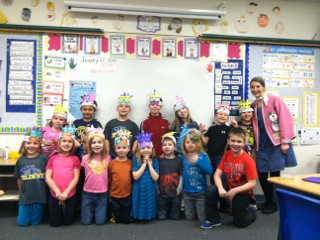 Students in Ms. Haberberger's class strike a pose with their 100th Day crowns.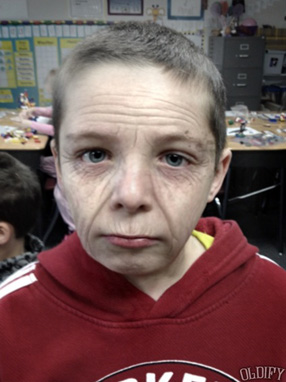 Student's in Mrs. Sherman's class used an iPad app to help illustrate how they might look by the time they reach the age of 100. They also wrote paragraphs about "The 100-Year-Old Me."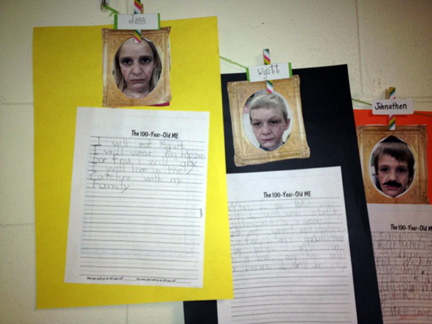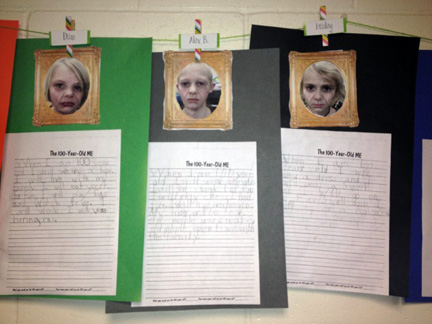 2nd GRADE
The 2nd graders celebrated the 100th day of school with some self-creations of what they might look like when turn 100.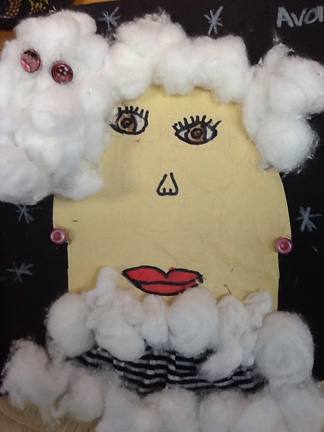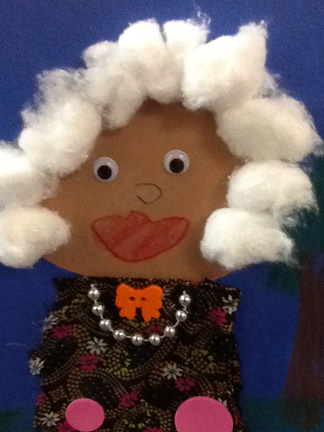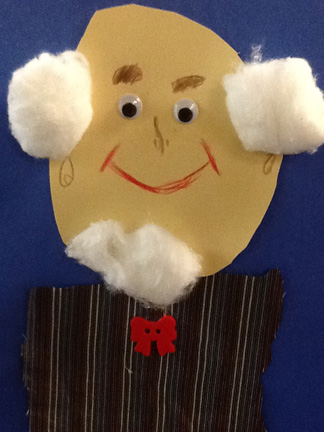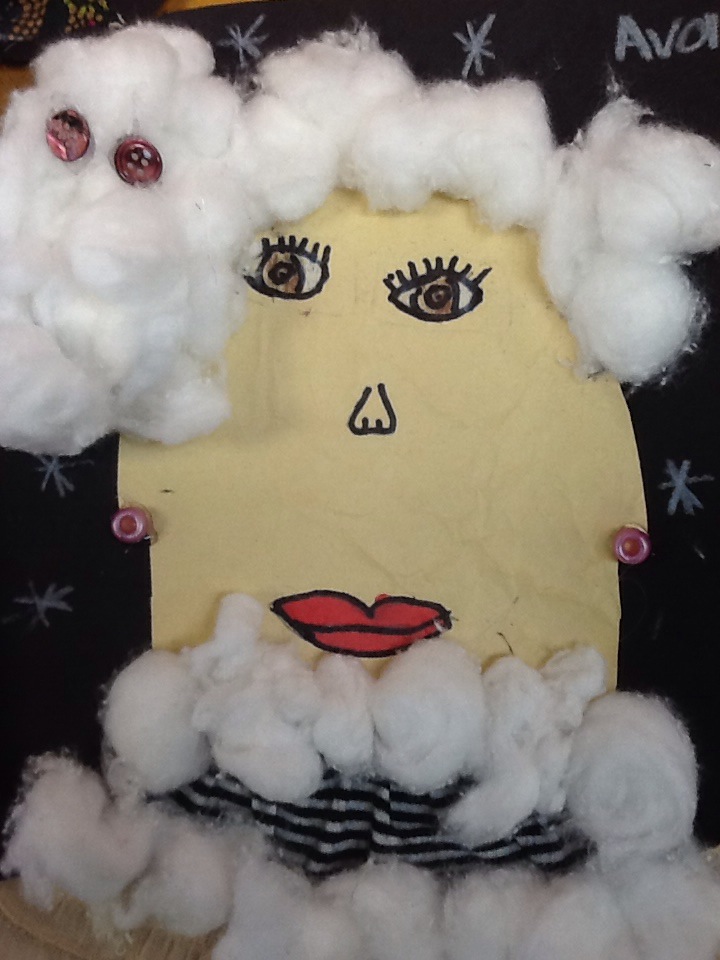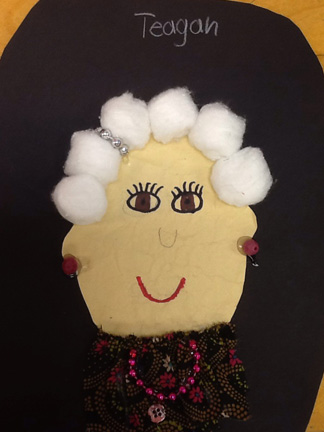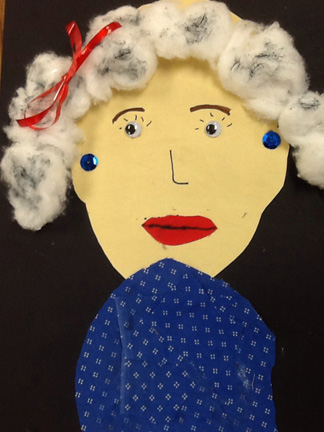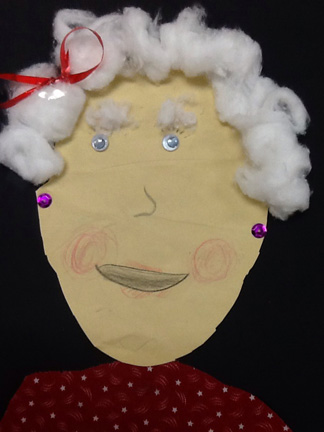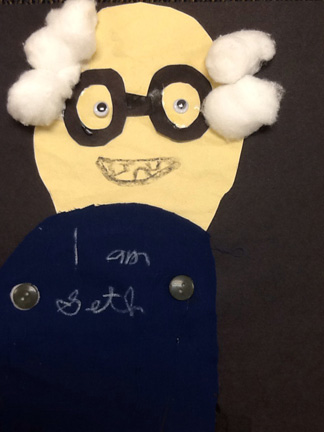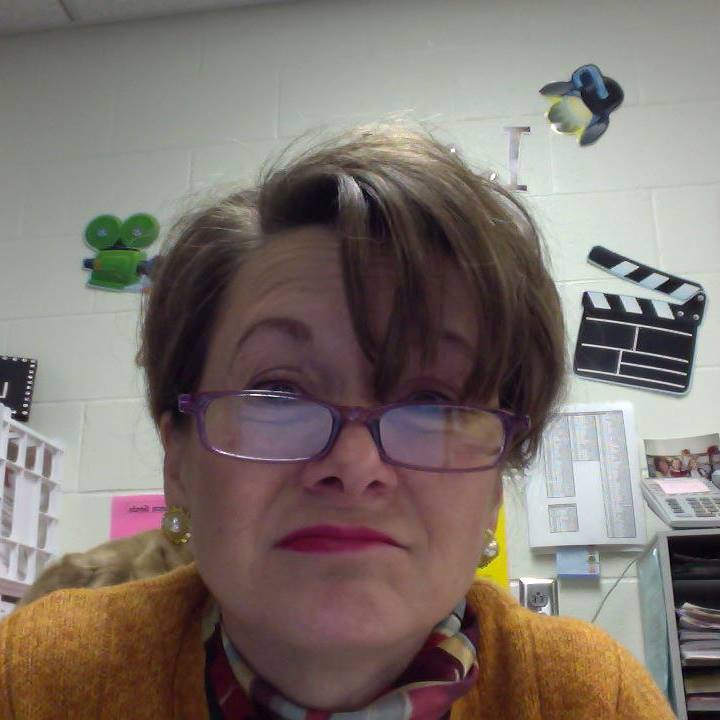 Mrs. Lindstrom, aging gracefully!