College, Scholarship & Financial Aid Information
SENIORS: Welcome to Scholarship Season! Your applications are ready to go!
(This page was last updated 11/29/23)
SCHOLARSHIPS
Please check back often, as scholarship applications will be continuously posted through the spring!
TEACHER RECOMMENDATIONS
Students: Click HERE to access the "Request for Teacher Letter of Recommendation" form. This form MUST be completed (open in Adobe Acrobat Reader), printed and handed to teachers when you request that they write a scholarship letter of recommendation on your behalf.
LOCAL SCHOLARSHIPS
Wahoo High School has launched AppCentri, a new online management database for all of our local scholarships. AppCentri is an innovative online software program that provides students with an efficient and effective way to discover and complete local scholarship applications. AppCentri streamlines the scholarship application process and enables more students to access the funding they need to succeed.
SENIORS: BEFORE GOING TO APPCENTRI, PLEASE SIGN UP FOR YOUR FREE ACCOUNT BY CLICKING HERE.
(A special thank you to Michelle Sutton for creating this resource!)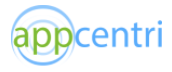 (Click the above button to access the appcentri login page. For assistance, click HERE to view the Quick Start Guide.)
--------------------
OTHER AREA SCHOLARSHIP APPLICATIONS
UNL Acacia Fraternity Scholarship (Deadline: January 31, 2024)
Alyssa Sandmeier Foundation Creative Writing Scholarship (Deadline: March 22, 2024)
--------------------
Rural Health Opportunities (RHOP) websites:
Chadron State College RHOP (Deadline: December 1, 2023)
Peru State College RHOP (Deadline: December 1, 2023)
Wayne State College RHOP (Deadline: December 1, 2023)
University of Nebraska Kearney KHOP (Deadline: December 1, 2023)
UNMC RHOP <deadline has expired>
--------------------
Thinking about a career in law? Rural Nebraska needs attorneys!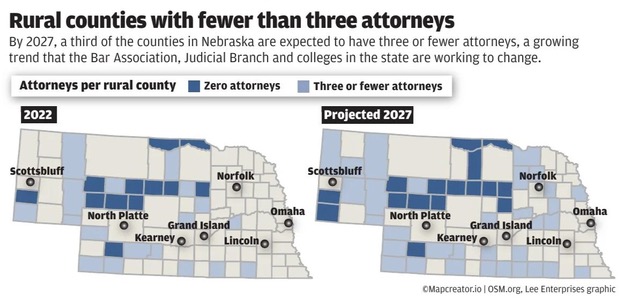 ARTICLE: A legal desert - Attorneys are scarce in Nebraska's rural areas
by Lori Pilger, Lincoln Journal-Star (posted Jan. 16, 2023)
If you're interested in pursuing a law degree, consider the Rural Law Opportunities Program (RLOP), which includes free tuition and an opportunity to have a guaranteed seat at the UNL College of Law. RLOP programs are available at Chadron State College, UNK, and Wayne State College (links posted below).
Rural Law Opportunities (RLOP) websites:
Chadron State College RLOP (Deadline: November 15, 2023)
University of Nebraska at Kearney RLOP (Deadline: November 15, 2023)
Wayne State College RLOP (Deadline: December 1, 2023)
-------------------------
Application Deadline: December 1, 2023
The Hagan Scholarship mission is: "Helping students with financial need, graduate college debt-free." For those who qualify, this scholarship could be worth up to $7500 per semester for up to 8 semesters. The application has many components, so don't delay! FAFSA is not required.
Review the scholarship brochure.
-------------------------
2024-2025 Nebraska Poultry Education Scholarship
Application Deadline: December 15, 2023
Nebraska residents, those attending school in Nebraska, or those interested in a career in poultry-based in Nebraska are encouraged to apply for the 2024-2025 Nebraska Poultry Education Scholarship.

A total of eight $1,000 scholarships may be awarded for the 2024-2025 academic year. The eight scholarships are awarded based on college credit hours completed (0-26 Freshman, 27-52 Sophomore, 53-88 Junior, 89 or more Senior, Bachelors Degree as of June 2024 Post-Grad). Read and follow the instructions carefully prior to submitting your application. All winners will be notified no later than February 8, 2024.
If awarded, the scholarship will be awarded directly to the educational institution. Applicants and winners are encouraged to apply each year and can be awarded the scholarship multiple times but not totaling more than $1,000 per academic year.
Winners are required to attend the Nebraska Poultry Industries conference on March 7, 2024 in Omaha, NE to be presented the scholarship. Non-traditional students are encouraged to apply.
-------------------------------------
National Sojourners Essay Contest
Deadline: December 15, 2023 (must be received via mail)
Open to all students in 9-12th grade. Essay must be written on the theme: Causes of The American Revolutionary War and describe 3 main causes and how they led to the armed conflict with Great Britain. See essay requirements here.
1st place: $3000
2nd place: $2000
3rd pace: $1000
------------------------------------

Susan Thompson Buffett Scholarship Foundation
The Susan T. Buffett Foundation has offered scholarships to Nebraska students for more than 50 years. Scholarships are awarded on a competitive basis to first-time, entering freshmen who are residents of Nebraska and graduates of a Nebraska high school. There are a limited number of scholarships, so the Foundation is unable to provide awards to all eligible candidates.
Application Deadlines:
February 1, 2024 before 5:00 pm CT: Application must be submitted including all required documents except for the FAFSA Submission Summary.
March 15, 2024 before 5:00 pm CT: FAFSA Submission Summary must be submitted.
-------------------------
Application deadline: February 19, 2024
The Bill Lewis Scholarship program is open to all students to further their post secondary education. The Nebraska Officials Foundation and Nebraska High School Officials Association will be awarding two $5000 scholarships this year. Bill Lewis was the past NSAA Director of Officials and school administrator who dedicated his time and talents to improving the quality of and respect for sports officiating throughout Nebraska
Eligibility:
In the final year of secondary education (at time of application)

Nebraska resident

Active in NSAA activities for a minimum of 3 years

Participation in a minimum of 2 NSAA sponsored activities annually.

Attend accredited post-secondary school
Selection Criteria: The Scholarship Committee will select the scholarship recipients, giving consideration to the following criteria:
Financial need

Citizenship

Leadership

Career goals

Academic achievement (GPA, ACT or SAT scores)

Involvement in NSAA sanctioned activities.
Up to two (2) scholarships in the amount of up to $5000 each will be awarded which can be used for tuition, fees, books, and other qualifying expenses. You can use your free/reduced lunch letter as your proof of financial need. If you didn't qualify for free/reduced lunch, you could use this government college funding estimator link (screenshot or download the result) as your proof.
----------------------------------
2024 Fremont Marine Corps League Scholarship
Application deadline: March 4, 2024
Noteworthy items related to the scholarship:
You do not have to be planning to enlist or enlisted in any military branch to apply.

You do not have to have a relative who was a member of the armed services to apply.

All application materials need to be returned to High School Counselor John Harris who will submit them on your behalf.
Instructions to read before completing the Application.
---------------------------------
AFA Teen Alzheimer's Awareness Scholarship
Application deadline: April 1, 2024
Alzheimer's affects not just those who suffer from this condition. If applicable, here is a chance for you to write about how Alzheimer's has affected you and your family. Grand prize winners receive $5,000 and additional prize money is awarded to runner-ups.
Questions to be addressed in your 1,500 word essay or 4 minute video include:
How has Alzheimer's disease changed or impacted your life?

What have you learned about yourself, your family, and/or your community in the face of coping with Alzheimer's disease?

What are your plans to raise awareness in regards to Alzheimer's disease and dementia?
Application link and more information about the scholarship.
-------------------------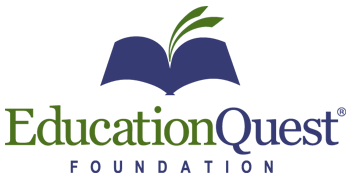 Financial Aid Presentation - EducationQuest
Wahoo High School hosted a financial aid presentation on Tuesday, October 4, 2022, as part of its annual Apply2College Day. This presentation highlighted how to create an FSA ID, which is used to confirm your identity when accessing your financial aid information and electronically signing your federal student aid documents. Click HERE for a reminder of things needed to create that FSA ID. In addition, our EducationQuest representative discussed the FAFSA, which is a form that can be prepared annually by current and prospective college students in the United States to determine their eligibility for student financial aid. Students and parents who are creating an FSA ID and completing the FAFSA can begin October 1. Finally, the presentation highlighted the various forms of student aid, including Pell grants, student loans, work study and scholarships.
Financial aid is a huge part of the college application process and one that certainly raises concern with students and parents alike. If you have any questions, please contact WHS School Counselor John Harris (402-443-4250, ext. 3229, or email jharris@wahoowarriors.org)
Please click HERE to access the FAFSA (Free Application for Federal Student Aid) website. Once on the website, click the green box that says "Start a New FAFSA." You may begin filling out your 2023-2024 starting on October 1, 2022, using your 2021 income tax information.
If you have any questions pertaining to college financial aid, please contact WHS Counselor John Harris at (402) 443-4332 ext. 3229 (or email jharris@wahoowarriors.org).
-------------------------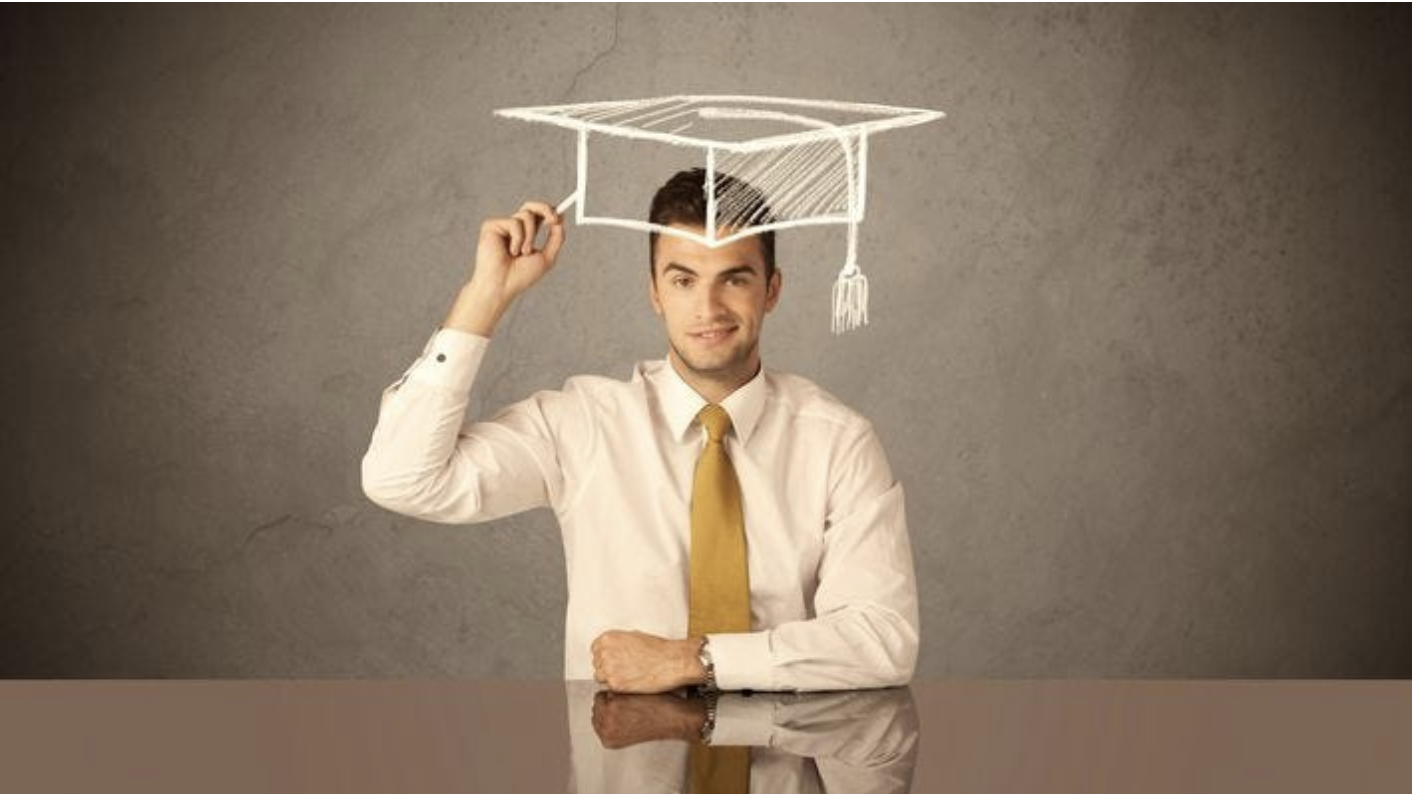 Is College Worth the Cost? Pros vs. Cons
by Kat Tretina, Forbes Advisor
"The College Board reported that the average total cost of attending a public school for in-state students is $27,330 per year, while the total cost of attendance at private universities averages $55,800 per year. In past generations, a college education wasn't necessary to earn a middle-class income. According to the Georgetown University Center on Education and the Workforce, two-thirds of jobs required a high school diploma or less before the 1980s. That's no longer the case. Georgetown University predicts that 70% of all jobs will require some college education by 2027."
This article highlights the importance of completing some education beyond high school. Please click https://www.forbes.com/advisor/student-loans/is-college-worth-it/ to read the article.
Please contact the school counselor's office for more information about post-secondary education and opportunities.
-------------------------


"QuestBridge is a powerful platform that connects the nation's brightest students from low-income backgrounds with leading institutions of higher education and further opportunities. Abundant low-income talent exists. Annually, approximately 30,000 talented low-income students nationally are academically qualified to attend the nation's best colleges, but the majority of them don't even apply to one selective college. Many elite colleges and universities, Fortune 500 corporations, and top graduate schools sincerely strive to embrace the country's most talented, determined, and self-motivated students. But they often lack the reach to attract appropriate candidates from low-income populations."
Qualifications:
• ACT composite score > 28
• Class Rank: Top 5-10% of your graduating class.
• Financial Need: Finalists typically come from households earning less than $65,000 annually for a family of four, and often less. This is not a strict cut-off and we encourage students who feel they have faced significant financial hardship to review these financial details carefully to see if they may qualify.
-------------------------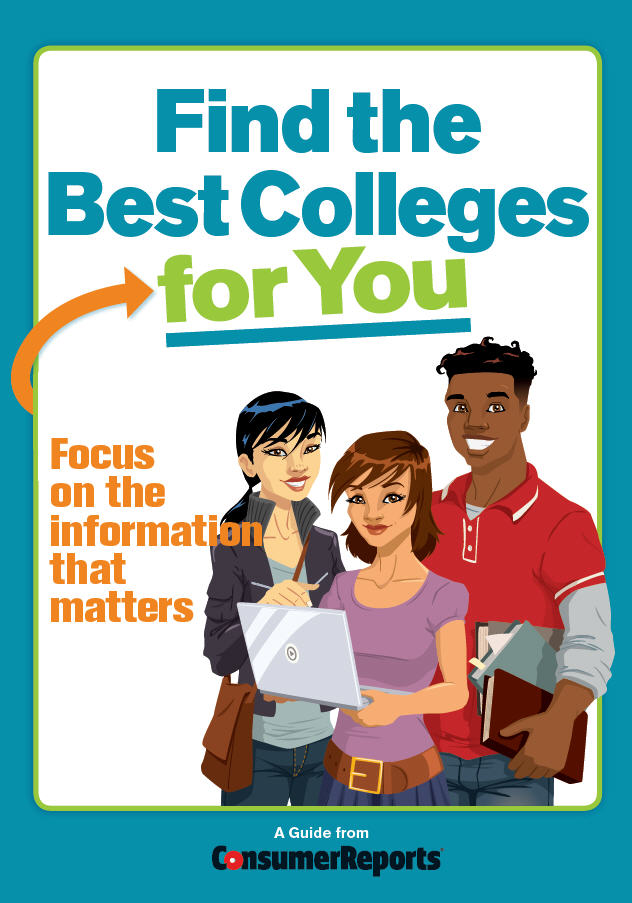 Click HERE to view the Consumer Report Guide "Find the Best Colleges for You."
Consumer Reports (http://www.consumerreports.org/) and the Education Conservancy partnered to survey and interview more than 2,500 students, educators, and advocates to understand what information was most important in deciding where to attend college. This guide is a synthesis of that research. To help students fully explore their options, this guide offers a strategy for developing a list of schools to consider. Based on input from students and experts, we developed an outline of the important information you will need to make an informed choice, and we explain how that information will help you understand a school and conduct an informed comparison of colleges.
-------------------------


Useful EducationQuest Student Resources:
ACT/SAT Resources
College Funding Estimator
FAFSA (Free Application for Federal Student Aid) Checklist
Collegebound Nebraska
--------------------


ScholarshipQuest - Sign Up NOW!
Wahoo High School juniors and seniors should signup for ScholarshipQuest, a free database sponsored by EducationQuest that contains over 2,000 Nebraska-based scholarships. The link to this service can be found at https://www.educationquest.org/resources/scholarshipquest/.
Once the student completes a ScholarshipQuest profile, he or she will receive a list of scholarships that match the profile. Scholarships might include awards through the school, community or the college the student plans to attend. ScholarshipQuest will save that created profile if the student logs in to MyEducationQuest at least every nine months.
This link to CollegeData.com - http://www.collegedata.com/cs/content/content_payarticle_tmpl.jhtml?articleId=20082 - provides basic information about beginning the college scholarship search.
--------------------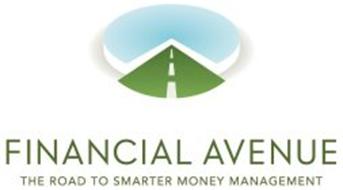 Online Money Management Program
Provided to Nebraska high schools by Inceptia through partnership with EducationQuest Foundation
At Financial Avenue, we provide online courses and mini-modules to help you gain important knowledge about the basics of personal money management. From budgeting and identity theft to understanding a paycheck and tackling debt, we offer a variety of courses and mini-modules, tools, videos and resources that can help you now and in the future.
All of the online courses and mini-modules can be completed at your convenience and getting started is easy.
--------------------


The College-Level Examination Program (CLEP) gives you the opportunity to receive college credit for what you already know by earning qualifying scores on any of 33 examinations. Earn credit for knowledge you've acquired through independent study, prior course work, on-the-job training, professional development, cultural pursuits, or internships. Please click HERE for more information.
--------------------


The Nebraska Promise

The Nebraska Promise program covers undergraduate tuition at the University of Nebraska's four campuses (UNK, UNL, UNMC and UNO) and its two-year technical college (NCTA). Tuition is covered for students who meet academic qualifications and have a family income of $60,000 or less (Adjusted Gross Income/AGI) or are Pell Grant-eligible.
--------------------
-------------------------


Nebraska Educational Savings Trust (NEST)
NEST529Direct is a great way to save for college - it's tax-advantaged, affordable and flexible. The Plan is sponsored by the State of Nebraska.
-------------------------


www.fastweb.com
This is a great site for scholarships, colleges, jobs and internships.
SCHOLARSHIPS: The most complete source of local scholarships, national scholarships, and college-specific scholarships . . . 1.3 million scholarships worth over $3 billion!)
COLLEGES: Search and compare detailed college profiles including college scholarships. Recommended by 15,500 high schools and 3,500 colleges.
JOBS & INTERNSHIPS: Internships for students in your field. Find part-time job openings near your home or school. Learn tips for success in your career.
-------------------------


Federal Student Aid
All parents and students need to know about student financial aid and college planning. This is an excellent source of information.
-------------------------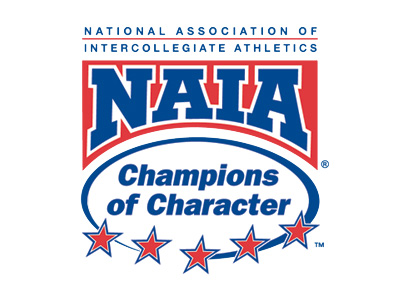 National Association of Intercollegiate Athletics (NAIA) Eligibility Center
Your starting point for your NAIA college sports experience!
-------------------------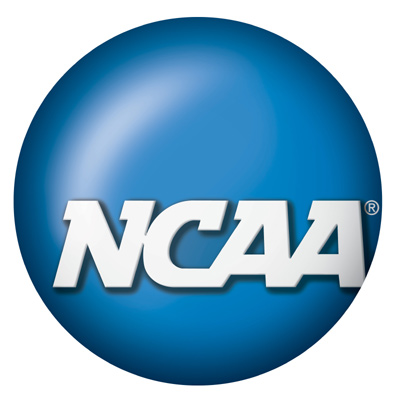 National Collegiate Athletic Association (NCAA) Eligibility Center
This site is dedicated to helping you understand the balance between academics and sports required of every student-athlete for a successful life in school, and out. Here you can learn about the NCAA, download the Guide for the College-Bound Student-Athlete, and discover how you can go pro in something other than sports.
-------------------------


Power of Possibilities (UNL)
The "Power of Possibilities" website will help you identify UNL undergraduate majors related to your academic and career interests.
-------------------------


scholarships.com
Scholarships.com is a free scholarship search and financial aid information service. Helping students find money for college since 1998.
Search 3,000+ scholarship sources worth over $3 billion in aid, get customized, relevant results, application letters and more.
-------------------------


GoodCall.com
GoodCall.com provides students with the most scholarships and other financial aid options on the Internet - over $32 Billion in scholarship awards!
-------------------------


Transfer Nebraska
If you are a high school student with college credit, Transfer Nebraska is for you! Check college course equivalencies between the school you are planning to attend, and the school you are currently attending, with ease!
-------------------------
OTHER WEB RESOURCES:
Sources of Aid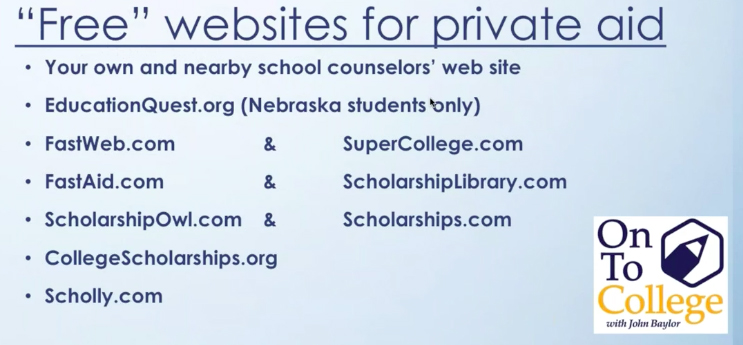 City Year
JobCorps
Project Scholarship Scam
Resources by State
Student Tax Info
U.S. Department of Education
College Process
ACT
Common Application
Financial Aid Information
CSS/PROFILE
FAFSA (Free Application for Federal Student Aid)
Federal Student Aid ID (FSA ID)
FinAid
Choosing a Major/Career
Monster (Job Search)
America's Career InfoNet
Bureau of Labor Statistics
Mapping Your Future
Occupational Outlook Handbook
O*NET Online
For more information or questions, please contact Wahoo High School Counselor John Harris at (402) 443-4332, ext. 3229, or email him at jharris@wahoowarriors.org.