State and District Databases
Resources available to all WPS students; See Mr. Privett for database passwords
WPS students have access to an impressive variety of databases, which they are able to access in or out of school, 24/7, from any device with an Internet connection. Students are encouraged to use these resources for both personal and classroom-related inquiries. Please contact Mr. Privett (443-4332, ext. 3232 or email dprivett@wahoowarriors.org) for questions regarding these databases, or to access your user name and password.
------------------------------------------------------------------------------------------------------------


NebraskAccess, a service from the Nebraska Library Commission, provides the State's residents with free online access to thousands of full-text magazines, journals, newspapers, genealogy resources, business information and much more. The Nebraska Library Commission purchases access to these resources with funding from the State of Nebraska.
If you are using NebraskAccess from a school computer, no password is necessary. If you are using the service from a computer outside of school, you will need a password, which changes twice a year. Contact Mr. Privett to obtain the current password for Wahoo Public Schools. Please note: if you don't have the WPS password, you may also use your driver's license number to log into NebraskAccess.
-------------------------


BookFLIX (Scholastic)
(For elementary students/teachers)
BookFLIX is an online literacy resource that pairs classic video storybooks from Weston Woods with related nonfiction from Children's Press and other trusted Scholastic imprints.
-------------------------
Discovery Education provides engaging digital resources to schools and homes with the goal of making educators more effective, increasing student achievement, and connecting classrooms and families to a world of learning. The leader in digital video-based learning, Discovery Education produces and distributes high-quality digital resources in easy-to-use formats in all core-curricular subject areas. Discovery Education is committed to creating scientifically proven, standards-based digital resources for teachers, students, and parents that make a positive impact on student learning.
-------------------------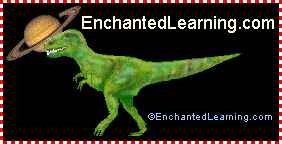 Enchanted Learning
(For elementary students/teachers)
"Enchanted Learning produces children's educational websites which are designed to capture the imagination while maximizing creativity, learning, and enjoyment. Ease of use is the hallmark of our material. Children need the clearest, simplest computer interface, and our material is created so that the navigation and controls are intuitive. Our mission is to produce the best educational material, emphasizing creativity and the pure enjoyment of learning."
-------------------------

(See Mr. Privett for district password.) This is an exciting collection of six different databases accommodating the research needs of all students grades kindergarten through 12. Summaries to each database are available below:
• Student Resources In Context is an engaging online experience for those seeking contextual information on a wide array of subjects. The solution merges Gale's authoritative and continuously updated reference content with full-text magazines, academic journals, news articles, primary source documents, images, videos, audio files and links to vetted websites organized into a user-friendly portal experience.
• Research in Context was created specifically for middle-schoolers, and combines the best of Gale's reference content with age-appropriate videos, newspapers, magazines, primary sources, and much more. Students will find outstanding support to complete assignments in core subjects including literature, science, social studies, and history..
• InfoTrac Newsstand provides access to full-text newspapers and allows users to search articles instantly by title, headline, date, newspaper section, or other fields. The database offers a one-stop source for current news and searchable archives.
• Health and Wellness Resource Center provides access to full-text medical journals, magazines, reference works, multimedia, and much more. This comprehensive consumer health resource provides authoritative information on the full range of health-related issues, from current disease and disorder information to in-depth coverage of alternative medical practices for researchers of all levels.
• Kids InfoBits meets the research needs of students in Kindergarten through Grade 5. It features a developmentally appropriate, visually graphic interface, a subject-based topic tree search and full-text, age-appropriate, curriculum-related magazine, newspaper and reference content for information on current events, the arts, science, health, people, government, history, sports and more.
-------------------------
Online curriculum technology, currently used for for alternative school and summer school curriculums, and for regular classroom enrichment. Please note: This system functions much better with Firefox than Safari.
-------------------------
The Visual Thesaurus is an interactive dictionary and thesaurus which creates word maps that blossom with meanings and branch to related words. Its innovative display encourages exploration and learning. You'll understand language in a powerful new way. This database has been purchased by Educational Service Unit #2.
-------------------------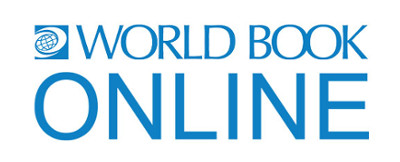 (See Mr. Privett for district password.) This is a collection of numerous different databases for grades preK-12. Below is a summary of each database:
* World Book Kids - Simple navigation, colorful illustrations, activities for young students, and more.
* World Book Student - The complete World Book encyclopedia plus multimedia, web links, periodicals, and more.
* World Book Advanced - Primary source documents and ebooks fully integrated with encyclopedia content plus timelines, citation builder, and saved research.
* World Languages - World Book offers L'Encyclopédie Découverte and Enciclopedia Estudiantil Hallazgos for beginning students; and Gran Enciclopedia Hispánica for more advanced Spanish speakers.
* World Book Discover - A collection of resources for differentiated learning including read-aloud, text translation, video, and clear, easy-to-read information.
* Living Green - Explores environmental issues and efforts to reduce human impact on the environment.
* Early Peoples - An exploration of the history and cultures of important civilizations throughout history.
* Inventions and Discoveries - Explores the transformative impact of inventions and discoveries that have shaped our world.
* Dramatic Learning - Plays, skits, and monologues expand proven approaches to building reading fluency and content comprehension for all ages.
* Early World of Learning - Narrated stories, interactive games, non-fictional material, and more help young learners build vocabulary, comprehension, phonics, and reading fluency.