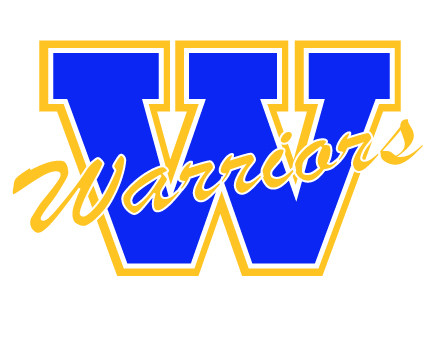 WPS Athletic Department Statement of Philosophy and Objectives
STATEMENT OF PHILOSOPHY
We believe that the opportunity for participation in a wide variety of student-selected activities is a vital part of a student's educational experiences. Such participation is a privilege that carries with it responsibilities to the school, to the activity, to other students, to the community and to the athletes themselves. These experiences contribute to the development of learning skills and emotional patterns that enable the student to achieve maximum benefit from his or her education.
Wahoo High School and Middle School student activities are considered a supplement to the school's academic program, which strives to provide experiences that will help to develop students physically, mentally, socially, and emotionally.
STATEMENT OF OBJECTIVES
To provide a positive image of school athletics at Wahoo High School and Wahoo Middle School.
To strive always for playing excellence that will produce winning teams within the bounds of good sportsmanship while enhancing the mental health of student athletes.
To ensure growth and development that will increase the number of participants thus giving impetus to increased contest attendance and enhancing a program of maintenance and improvement of athletic facilities.
To provide opportunities that will allow the program to serve as a laboratory where students may cope with problems and handle situations similar to those encountered under conditions prevailing in the contemporary world. The laboratory should provide adequate and natural opportunities for:
Physical, mental and emotional growth and development.
Acquisition and development of special skills in activities of each student's choice.
Development of commitments such as loyalty, cooperation, fair play, and other desirable social traits.
Directed leadership and supervision that stresses self-discipline, self-motivation, excellence, and the ideals of good sportsmanship that make for winning and losing graciously.
A focus of interests on activity programs for student body, faculty, and community that will generate a feeling of unity.
Achievement of initial goals as set by the school in general and the student as an individual.
Provisions for worthy use of leisure time in later life, either as a participant or spectator.
Participation by the most skilled that will enable these individuals to expand possibilities for future vocational pursuits.
To provide a superior program of student activities that includes appropriate activities for every participant.
To provide an opportunity for students to experience success in those activities for which they select.
To provide sufficient activities to respond to a wide variety of student interests and abilities.
To provide student activities which offer the greatest benefits for the greatest number of students.
To create a desire to succeed and excel.
To provide for the students' worthy use of leisure time now and in the future.
To develop high ideals of fairness in all human relationships.
To practice self-discipline and emotional maturity in learning to make decisions under pressure.
To be socially competent and operate within a set of rules, thus gaining the respect for the rights of others.
To develop an understanding of the value of activities in a balanced educational process.
WPS Athletic Department Statement of Philosophy and Objectives
Jason Koch

hifiver5@yahoo.com

Manassas, Virginia

Teacher/Coach

Jul 14, 2008

Major props to the Activities Director and the WPS Athletic Department on posting such a wonderful Statement of Philosophy. All of us coaches and AD's think a like, but you managed to put our thoughts to words. With your approval, I would really like to show your philosophy and Objectives to my high school. Thank you, Jason Koch SJHS Softball Coach