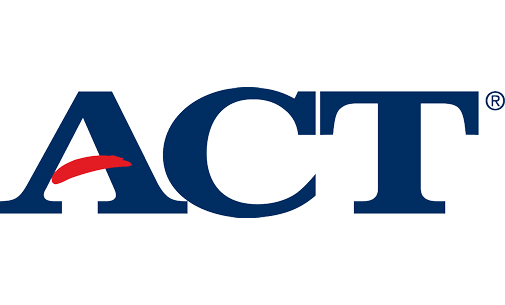 ACT replaces NeSA for all juniors in Nebraska
District to administer test to all 11th graders in spring
ACT site for students and parents to understand and use the ACT score report: http://www.act.org/content/act/en/products-and-services/the-act/scores/understanding-your-scores.html
-----------------------------------
The Nebraska State School Board has elected to replace the grade 11, Nebraska State Accountability (NeSA) assessment with the ACT for all juniors, for the 2016-17 school year and beyond. Click HERE to read the Nebraska Department of Education's news release on this decision.
This spring, all grade 11 students, with the exception of those students receiving a non-traditional curriculum, will be administered the ACT. For 2017-2018, the ACT will be administered by Wahoo Public Schools and across the state on TBA <date will be posted soon>. Please mark your calendars to help ensure all our juniors are in school on that date.
Using an assessment instrument that measures college readiness could support a culture of pursuing a post secondary education experience for more students, some that had not previously considered a two-year or four-year college as a post-high school option.
Frequently asked questions:
Q: Will the students have to pay for the test?
A: No, Nebraska Department of Education is covering the cost.
Q: Will this score be a valid score to send to colleges?
A: Yes, unless accommodations not approved by ACT are utilized. Students will have the opportunity to choose colleges where they want the scores reported.
Q: Does my student need to register online?
A: No, student information has already been uploaded by the state.
Q: Where will the students test?
A: WPS students will be transported to and tested at the Ag Research & Development Center (ARDC)-Saunders County Extension facility near Ithaca to eliminate testing distractions.
Q: When will students test?
A: Wednesday, April 19, 2017. ACT requires a rigid assessment time frame. Student promptness on that day is imperative.
Q: How do the ACT and NeSA differ?
A: The NeSA is an untimed, criterion-referenced test aligned to the NE State Standards taken in sessions over the course of several days. The ACT is a strictly timed, norm-referenced college readiness test given in one setting. The subject areas are similar. ACT will assess Reading, Math, English, Science Reasoning and Writing.
Q: How can my child prepare for the state ACT?
A: The state has provided ACT online prep through the ACT website. All grade 11 students were provided this link prior to Christmas break.
Q: What happens if my child cannot take the ACT on April 19th for an unavoidable reason?
A: Makeup testing will be available but includes additional restrictions and is highly discouraged, if possible.
Q: My child has an IEP will they be able to get accommodations on the test?
A: Yes, accommodations in the student's IEP will be submitted for ACT approval. If approved by ACT, the student will be tested separately from the group and given the appropriate accommodations. If the accommodations are not approved by ACT, the student can choose to still use the accommodations and have the score become "not college reportable" OR choose to take the test with only approved accommodations so the score is college reportable.
Please direct any further questions to: Director of Learning Josh Snyder, WHS Guidance Counselor John Harris, or WHS Principal Jarred Royal.