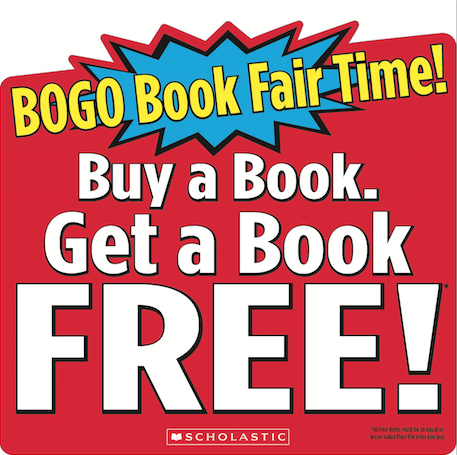 Wahoo Elementary hosts Spring Book Fair March 18-21
Annual event offers 'Buy One, Get One Free' on all books!

SPRING 2019 BOOK FAIR
BOGO!
Wahoo Elementary School Library
Monday through Thursday, March 18-21
3:00-7:00 p.m.
(OPEN UNTIL 8:00 p.m. FOR PARENT/TEACHER CONFERENCES MARCH 19)
Thank you for supporting the book fair and the literacy of our students!