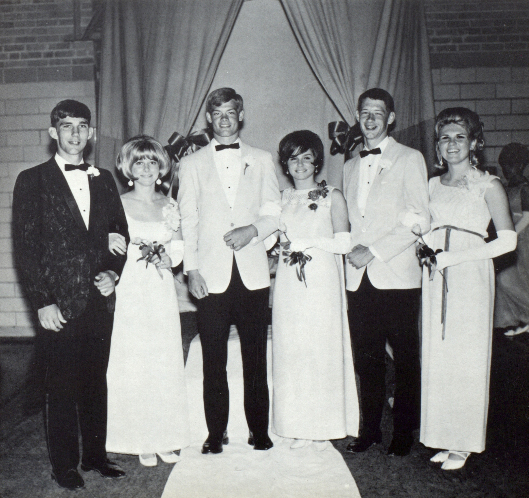 WHS Class of 1968 to celebrate 50th reunion on September 28
Updated photos/bios posted for '68 alumni
The Wahoo High School Class of 1968 will celebrate its 50th Reunion on Friday, September 28, 2018 at Hilltop Country Club in Wahoo. Social hour will begin at 5:00 p.m., followed by a remembrance of classmates who have passed. A buffet dinner will be held after the remembrance.
Earlier in the afternoon members of the Class of 1968 will tour their old high school building (a.k.a the current Wahoo Civic Center), followed by a tour of the existing high school facility, and on Saturday (September 29), several alum will attend the Nebraska vs. Purdue football game in Lincoln. The Class of 1968 will close the weekend on Sunday with an informal gathering for more "catching up."
Several members of this class have submitted recent photos, along with brief biographies highlighting what they have been doing since their Wahoo High School days. Those are posted below, and will continuously be updated as information is received.
To the WHS Class of 1968: Wahoo looks forward to welcoming you home!
WAHOO HIGH SCHOOL CLASS OF 1968 YEARBOOK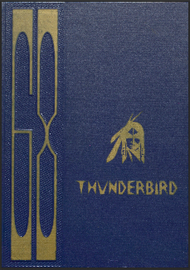 WAHOO HIGH SCHOOL CLASS OF 1968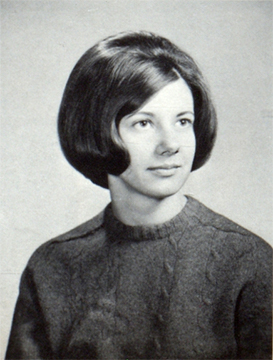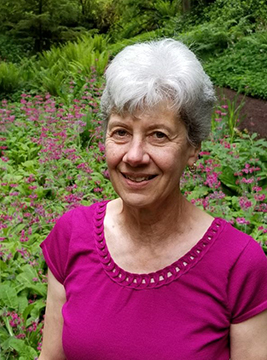 Lynn Caha Conley
"I graduated from Doane College in 1972 with a degree in biology. Following graduation I had several different laboratory jobs, eventually ending up at U.C. Irvine. I met my husband Bill while working there. We had three children and I quit working to be a fulltime mom. In 1992 we moved to Oregon where we settled on a 60-acre ranch in the beautiful Coast Range. Bill passed away in 2015. I still live on the ranch and it keeps me busy, but I love it here and hope to stay a bit longer. I also have a part-time job with the Environmental Protection Agency. My hobbies are gardening and quilting with a group. I like to travel when I get the chance. So far I have only one little grandson and he lives in Germany with my older daughter."
----------------------------------------------------------------------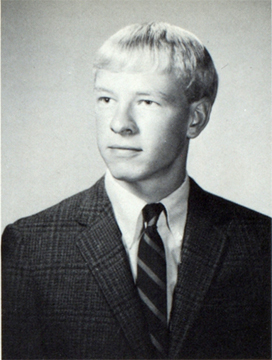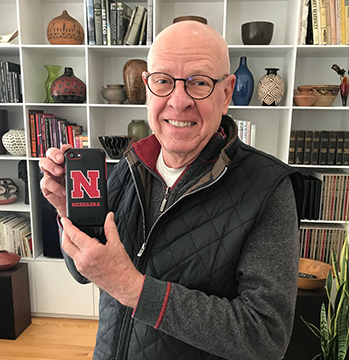 Marv Clausen
"After graduating from high school I attended the University of Nebraska in Lincoln and received a Bachelor of Architecture degree. In 1977 I married my lovely wife Marty and we moved to Denver, Colorado. I worked in the architectural profession until 2012 when I was essentially forced into retirement. We have two beautiful daughters, Sara and Dana, who at this point are not yet married, so no grandchildren for us yet. My interests are cheering on the Denver Broncos and of course, the Nebraska Cornhuskers. My hobby is collecting Husker memorabilia, primarily getting autographs of former star players on photos of themselves. While some people our age are clearing out their stuff to 'lighten their load', I keep adding to our stuff. What's up with that? Cheers everyone!"
----------------------------------------------------------------------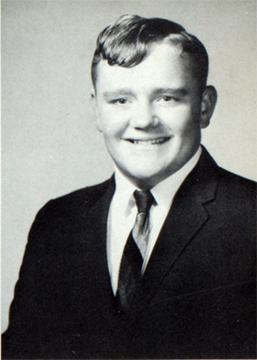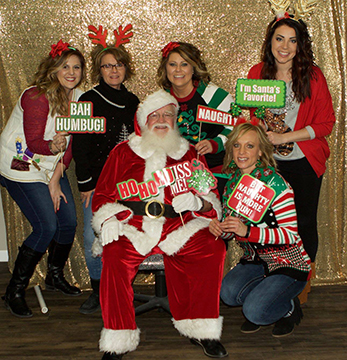 Ken Duncan
"After graduation I headed off to Pratt Junior College in Pratt, Kansas, forestry and biology being my interest. I found this to be not as interesting when I realized how much chemistry was involved, and because my roommate nick-named me Wahoo Duncan, I tried to live up to the name. I hope not too many others had this problem, although in the end it worked out fine. I went from that to working road construction, which helped me learn that I did have leadership skills, but just wasn't too settled yet. So because of friends and occasionally celebrating I found I could imitate Wolfman Jack, and eventually put together an act that I shared around the Midwest. This of course taught me many other life lessons and encouraged settling down, when I found Colleen to share this life with, but again life moves us in many directions. I became a policeman, then Chief while having many other civic commitments, and eventually the politics of all that became overbearing, more school, more decisions, and we began our lawn ornament business, which we grew while raising our daughter Briana. That lifestyle probably had quite a bit to do with my early gray hair and the decision that has brought me the most joy I could find next to getting married and becoming a father. I have had the privilege of being someone's Santa for 30 years now."
----------------------------------------------------------------------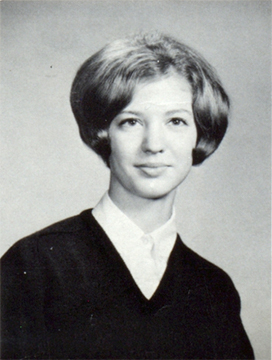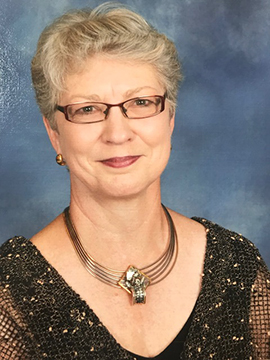 Jane Edstrom Holtorf
"I graduated from UNL with a BS in Home Economics Education. I taught for a couple of years in Lincoln and Omaha before Rog and I moved to Vienna, VA with our two sons, Brent and Brian. I stayed home with the boys, teaching various county courses and Stretch and Sew classes, before taking a job with the Naval Air Systems Command (NAVAIR) in Arlington, VA. I stayed with NAVAIR for 20 years as a management analyst, with my last six years as the Program Manager for the E-2C Hawkeye Foreign Military Sales Program with Egypt and France. When my job moved out of the area, I transferred to the Environmental Protection Agency as a contracts project officer in the Office of Ground Water and Drinking Water. Finished out my 30 years with them and retired in 2007.
"I enjoy retirement very much and am very active in our church, play golf, enjoy book club and traveling. Our older son lives in Denmark with his wife (Nina) and two daughters Julia (14) and Josefine (12), and our younger son and his long-time girlfriend live in Atlanta. We visit them frequently and spend 6 weeks a year at our limited-partnership ranch in Wyoming (The Flying X)."
----------------------------------------------------------------------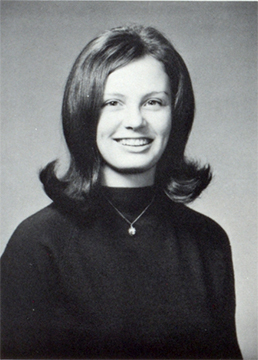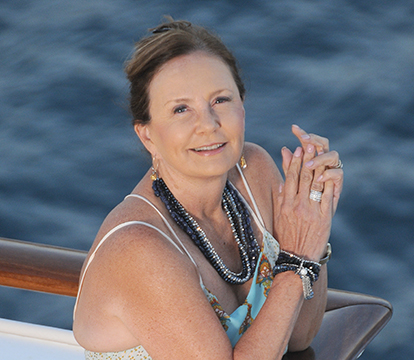 Teresa "Terri" Hammond Lynch
"I was engaged to a farm boy from Wahoo when I was a senior in high school. We married that next March, and subsequently had two children, Brenda and David. It turned out not to be a good decision for me. I was too young and running away from a difficult home situation. I divorced, went to College of Saint Mary and became a registered nurse. Then I moved to Omaha for a better job and more education. I managed to get my BSN and Master's Degree in Exercise Science.
"I vowed to never remarry and especially never marry a doctor. Well, never say never. I married Dr. Joseph Lynch and we have been married for 26 years. We tell everyone that we have five children (we claim them all: his 3 and my 2!) and 16 grandchildren, most of whom are in the area. For many years it has been our passion to be volunteers in the Dominican Republic with a Creighton University Health Science program called the Institute for Latin American Concern (ILAC). It is a faith-filled program that brings health care to the rural poor of the Dominican Republic.
"We are retired and travel as much as possible and enjoy regular time with our children and grandchildren. David still lives with us and we have good care-givers that allow Joe and I to tackle our bucket list. David has Down Syndrome, and is "working" at Madonna Workshop. He is non-verbal and has poor eye sight. We have two large greyhounds, Beau and Bella (one is a service dog for David), and live in West Omaha."
----------------------------------------------------------------------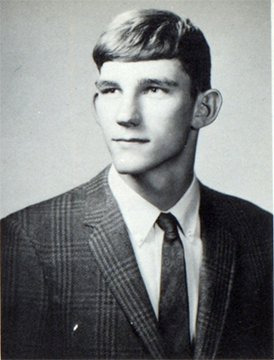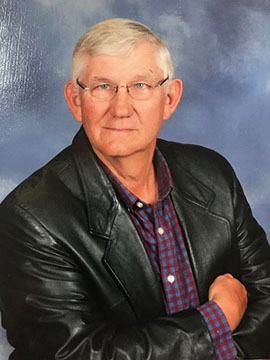 Roger Holtorf
"After graduating from WHS, I attended UNL, obtaining a BS in natural resource management and an MS in ag economics. During college, I worked two summers as a park ranger at Devil's Tower National Monument. I stood on the top 10 times. My first job out of grad school was with Henningson, Durham and Richardson in Omaha, doing environmental impact statements. With no new contracts in sight, I accepted an economist position at the newly formed Environmental Protection Agency in Washington, D.C. Jane and I packed our sons (Brent [1971] and Brian [1975]) into the front of a U-Haul truck and headed to D.C. for what we thought would be a couple of years. I worked in the Office of Pesticides for several years before transferring to the Administrator's Policy Office. After 30 years (so much for best laid plans), I retired in 2005 and have been enjoying retirement very much. No idea how I ever had time to work!
"I have a 25'x 36' greenhouse and a half-acre garden at our home in Vienna, VA, that keeps me busy harvesting, weighing and packaging the 2 l/2 tons of produce for my on-your-honor produce stand at the bottom of our driveway. I enjoy sporting clay shooting and spending time at our 23,000 acre limited-partnership ranch near Wheatland, WY, where we enjoy riding our two horses, 4-wheeling, sporting clay shooting and the vastness of starlit Wyoming skies. Visits to our children and their families (Brent and Nina, Julia [14] and Josefine [12] in Denmark, and Brian and Jen in Atlanta) also keep us on the road."
----------------------------------------------------------------------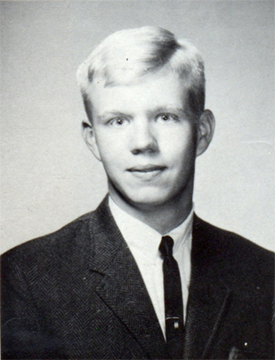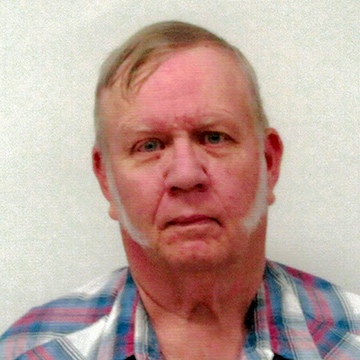 Don Hull
"I attended the Vocational Technical School for Civil Engineering Technology at Milford. After that I went to work for the State of Nebraska Department of Roads as a Construction Inspection Technician in Sidney. In 1971 I received my draft notice. I enlisted in the Army and served three years, with tours in Korea and temporary duty at Lajes AFB in the Azores.
"After that I went back to work for the Department of Roads in Bridgeport doing construction inspection. I moved to a position as Permit Officer. This job entailed permits to work on State Right of Way. The Highway Beautification Act, which regulated advertising along state highways, was also part of this job. These jobs tested a person's patience with the public, telling them what was legal and illegal.
"I retired from the Department of Roads in 2015. I belong to a black powder shooting club, make leather items related to black powder and do photography. I came very close to getting married once, but that is a whole different story, too long to elaborate on."
----------------------------------------------------------------------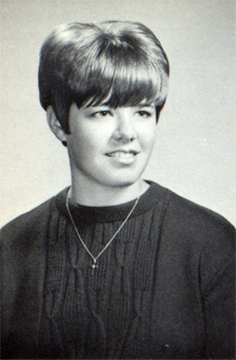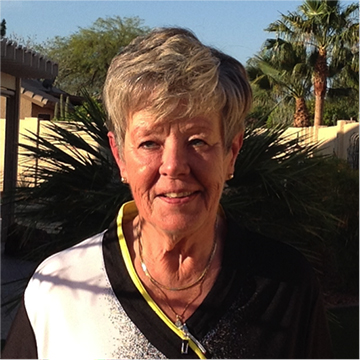 Peggy Jensen
"After graduating from UNL with a BS in Business Education in 1972, I moved to Green Bay, WI and began my career in the consumer foods industry. In 1980, my company moved me to Columbus, OH, and while working full-time, I attended weekend classes and received my MBA from Ohio State University in 1982. I spent over 30 years in the consumer foods industry, primarily in marketing and sales, working for Schreiber Foods (Green Bay and Columbus), Borden Foods (Columbus, OH), Tree Sweet (Houston, TX) and ConAgra Foods (St. Louis, MO and Omaha, NE). I spent over 18 years with ConAgra in various marketing, sales and business process/system improvement roles.
"I retired from ConAgra in 2006 and started enjoying my retirement years. In 2012, I decided to move away from the cold Midwest winters and moved into a 50+ retirement community in Peoria, Arizona (located on the northwest side of Phoenix). Our community has two 18-hole golf courses and is full of people my age who thoroughly enjoy golf, social get-togethers and other planned activities. I personally keep very busy with golf and social activities during our peak season (November – May) and travel frequently in June – September to escape the heat. It's a pretty sweet life!!!!"
----------------------------------------------------------------------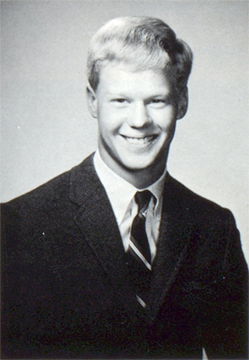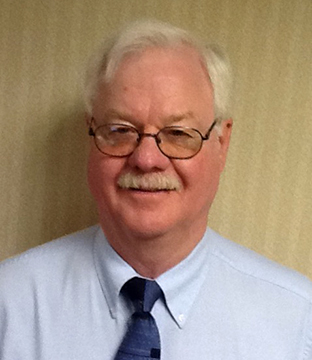 Ross Larson
"Following graduation from high school, I attended Nebraska Wesleyan University and graduated with a Bachelor's degree in chemistry in May of 1972. Shortly before graduation from college, I joined the Army National Guard and I served with the Guard for six years. I started farming with my dad in 1973, and then farmed until 1986. I worked as a livestock buyer for the next 11 years. In 1997 I reinvented myself again and joined the financial services industry. I've been with First National Bank of Omaha for the last 20 years. Currently, I'm a commercial and agricultural loan officer in David City, Nebraska. I married my wife, Carole, in December of 1974. So far, we've enjoyed almost 44 years years together. We've lived on the farm my grandfather first purchased in 1913 for the last 43 years. We have three children, eight grandchildren, and two great-grandchildren.
"We are fortunate to have all our children and grandchildren living in either Omaha or Lincoln, and we enjoy spending time with them. In my free time, I enjoy gardening, working in the yard, reading, politics, current events, challenging the status quo, and advocating for a better future."
----------------------------------------------------------------------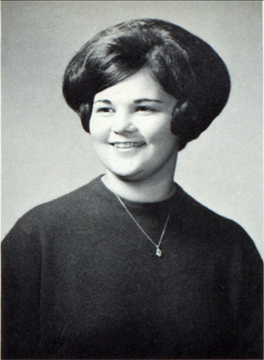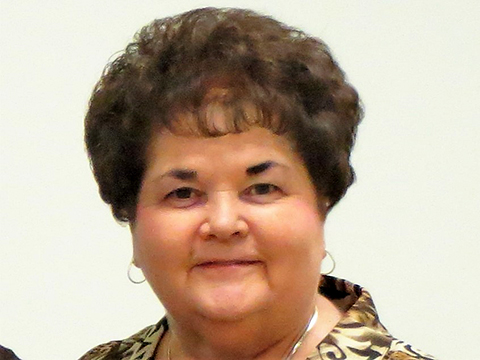 Janet Lilja Briggs
"After graduation, I attended the Omaha School of Commerce, where I graduated. In 1969, I was married and moved to California for a year, and then back to Nebraska. I had a son from my first marriage, and he passed away in 1975 when he was just under four years old. I was divorced in 1975, and in December, 1976, I married my wonderful husband, George, and we have been together for 42 years this coming December.
"I have worked as an Administrative Assistant during my career for the University of Nebraska in Lincoln - Dean of Continuing Education and the Dean for Marketing Department. We moved to Little Rock, Arkansas in 1986, and worked at the University Arkansas Med Center for the Chairman of the Department of Surgery, and transferred to the University of Arkansas College of Science's Dean for two years. My husband's work moved us to Arlington, Texas in 1988. I worked for 22 years for several Vice President's during my career with Siemens Corporation. I retired in 2012 from Siemens, and held a PT job with one of Arlington's Rotary Clubs before fully retiring in 2014. Isn't retirement wonderful!!
"We enjoy our small homeowners development in Arlington and have served on the HOA Board, am active with our Bunco and Supper Club groups also. My Mah Jongg group has been together for 23 years. We love traveling and I enjoy cooking and crafting. We still are Husker football fans and follow their games each year."
----------------------------------------------------------------------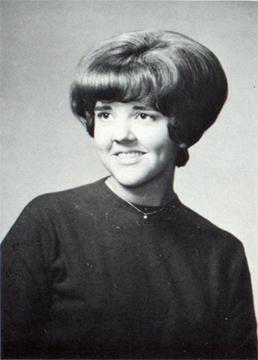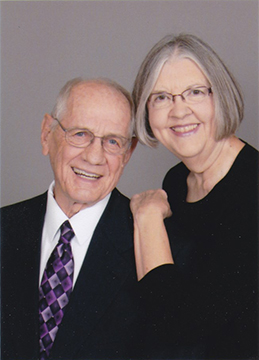 Anne Schoen Ballard
"As I left WHS I was never going to be a teacher; I worked in education my whole life! I attended NWU for two years, and then finished my bachelors at UNL. I taught a year at Pierce, NE, then 13 years at Macy on the Omaha Reservation. In 1982 I married Wes, a United Methodist pastor. Naomi was born in 1984 and Maggie in 1987. In 1989 we moved to Lincoln from Scotts Bluff County, and in 1990 I went to work at Union College in their program for college students with learning disabilities. 1998 found us moving to Papillion, and I worked for 2 ½ years at CASE School in Elkhorn, a private school for students with disabilities. It was poorly managed and closed in 2001. I then worked for OPS for five years as a special education teacher, driving back and forth from Lincoln for four of those years, where I taught in a north Omaha elementary school. I got my Master's Degree from UNL in 2006 and finished my career teaching special education for Lincoln Public Schools, retiring in 2014.
"Wes had three children and they each are married with two kids, living in Laramie WY, Ames IA, and Omaha. Naomi and Jason live nearby and have a four-year-old, with another little boy due in July. Maggie is single, lives in Omaha, and works as a Prevention Specialist for Heartland Family Service.
"As a preacher's wife I sang in the choir, played the piano, directed a children's choir, and participated in committees and groups as needed. I enjoyed those years, but wasn't sad to give them up when Wes retired in 2002. My parents moved to senior living here in Lincoln in 2011, and the last couple of years I've spent a good deal of time assisting them as needed. My mom died in February of 2018. I enjoy reading, helping with my grandson, doing some traveling, and just staying busy! And I agree—retirement is awesome!"
----------------------------------------------------------------------
WE REMEMBER FONDLY . . .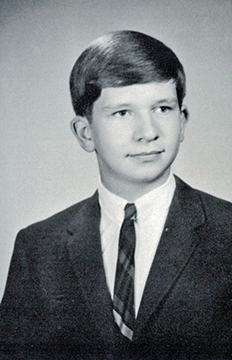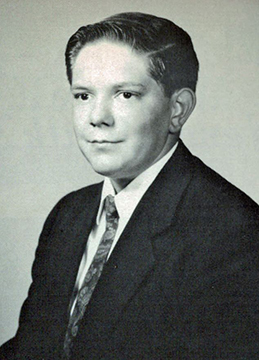 From Left: Todd Anderson (1950-2015), Willard Boquist (1949-1987)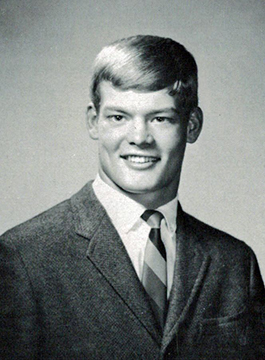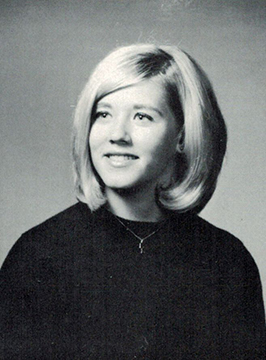 From Left: John Brodahl (1950-2017), Candy Epp Moyer (1950-2017)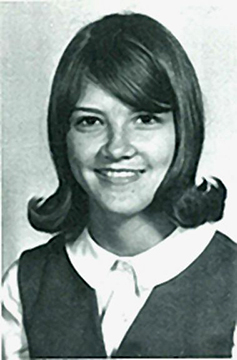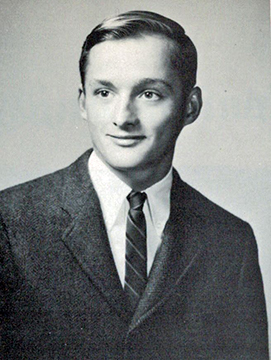 From Left: Jane Gross (1950-1965), Richard Heiser (1949-2002)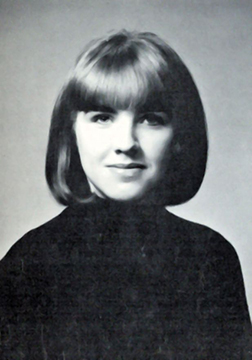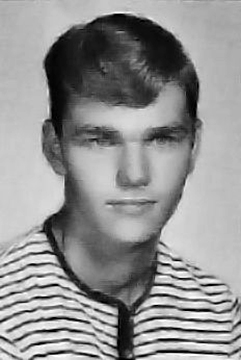 From Left: Maxine Lahmann Fischer (1950-2007), Alfred Makovicka (1949-2018)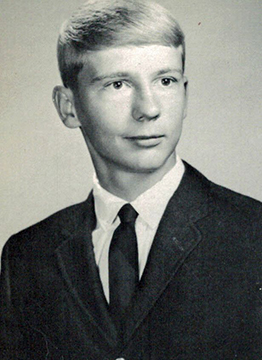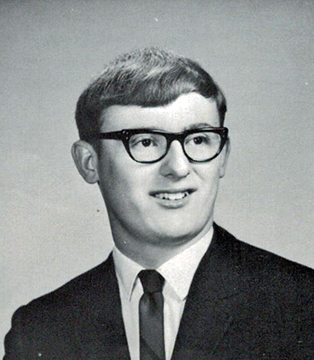 From Left: Craig Olson (1950-2010), Dan Pestal (1950-1993)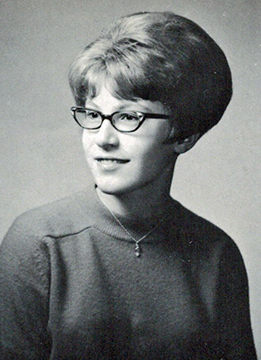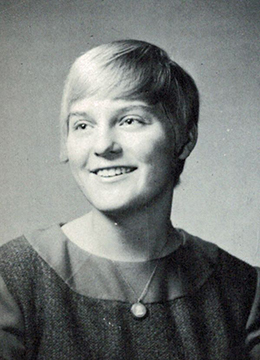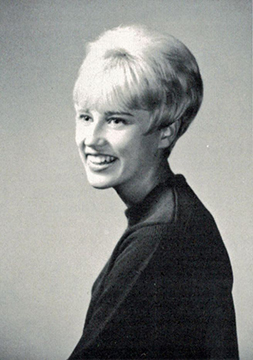 From Left: Marlene Sabatka Speidel (1950-2003), Caroline Schwanz Tata (1950-2010), Sheri Swanson Ludi (1950-2011)