Holocaust Survivors Rita Rubinstein (left) and Bea Karp will be our featured speakers on Wednesday, March 31 for two assemblies (10:00-11:30 a.m. & 1:30-3:00 p.m.). WPS hosts this annual event in recognition of the Week of Understanding, sponsored by the Institute for Holocaust Education. Both sessions are open to the public.
Holocaust Survivors Rita Rubinstein & Bea Karp to share their stories on March 21
6-12th graders to learn first-hand history from those who lived it (sessions open to the public)
On Wednesday, March 21, middle and high school (grades 6-12) students will have the opportunity to personally meet and hear the life stories of Holocaust Survivors during a Week of Understanding event co-sponsored by the Institute for Holocaust Education (Omaha) and Nebraska Educational Service Unit 2.
Survivors will be speaking live from the Wahoo Public Schools Performance-Learning Center.
However, with the power of videoconferencing technology, audiences may connect from any school location!
Respecting the age of Holocaust survivors, as well as the emotional exhaustion of recounting their experiences, two speakers will share their personal stories and respond to audience questions.
Holocaust Survivor Rita Rubinstein will share her story during a morning presentation from 10:00 to 11:30 a.m.
Holocaust Survivor Bea Karp will share her story during an afternoon presentation from 1:30 to 3:00 p.m.
(60 minutes of Survivor testimony will be followed by 30 minutes during which Survivors will respond to audience questions.
Wahoo High School students will attend the morning assembly, and Wahoo Middle School students will attend the afternoon presentation. Community members are openly invited to attend these events as well.
Now in its eighth year, this important IHE program began as an effort to bring first-hand Holocaust survivor and U.S. liberator testimony to schools across the metro, giving students the opportunity to hear this testimony while survivors and liberators are still here to tell their stories.
When ESU 2 became involved in 2012, the program's second year, the geographic reach expanded beyond metropolitan Nebraska schools to include not only live student audiences traveling to Wahoo, but also school audiences connecting via video conferencing technologies from the rural east, central and panhandle regions of Nebraska.
"It is my hope that the primary, human experience of meeting and listening to Survivors will give our young adults an understanding and an appreciation that cannot be gleaned from secondary source materials," said ESU 2 spokesperson Diane Wolfe. "More powerful, more compelling than photos, text or video is the face-to-face personal opportunity to visit with those individuals. Additionally, it is our hope that this encounter will underscore the importance of taking action to prevent social injustice long before it becomes a holocaust-scale mass human disaster."
"As time takes us away from the Holocaust, it is even more critical to listen to the words of the witnesses," said Liz Feldstern, IHE executive director. "Their personal stories add a face and a name to a distant and somewhat incomprehensible event. Not all survivors can speak about their experiences. Some want only to remember their memories silently, but for Rita and Bea, and others like them, there is a need to speak out. These individuals, and others like them, are the last to bear witness to the Holocaust. It has never been more important to listen to the words of this generation."
--------------------------------------------------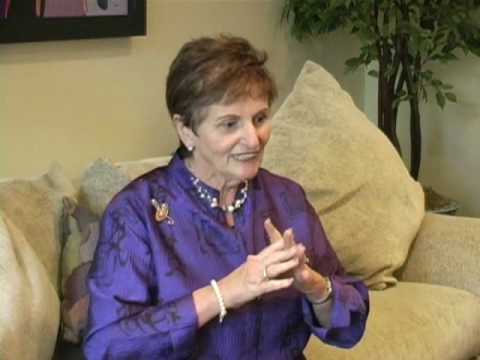 Rita Rubinstein was born in 1936 in Romania. In 1940, her father was drafted into the Soviet Army, never to be seen again. In 1941, Rita's family (her mother, grandmother, an aunt, uncle, and two cousins) were given 24 hours to pack before being deported to a ghetto in occupied Ukraine. This ghetto was in a remote region and the family spent the next three years in a mud-walled hut with no running water. The area was eventually liberated by the Russian Army. Rita and her family returned to their hometown in Romania. Here they learned of her father's death. Fearing Soviet policies, Rita and family obtained forged documents identifying them as Polish citizens, which allowed them to take a dangerous 3 month journey through Poland and find refuge in the Feldafing Displaced Persons camp in Germany. It took another three years before Rita and her mother were allowed to immigrate to the United States in 1949.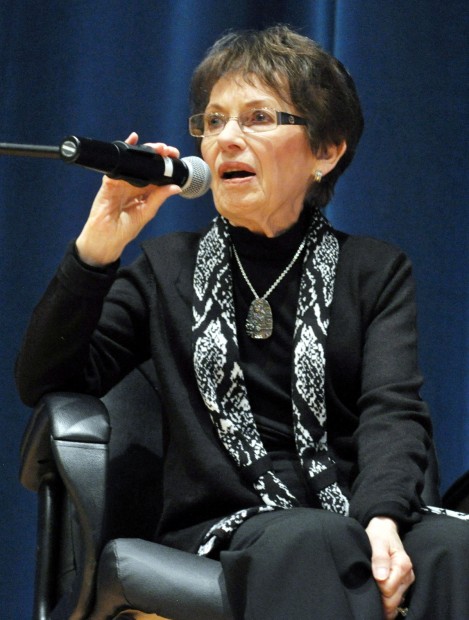 Bea Karp: In 1936 the former Bea Stern had her childhood stolen at the hands of Nazi tyranny. Stripped of the most basic human rights, her family was imprisoned in work camps during the Second World War. While Bea and Susie were rescued by a children's refugee organization, their parents — along with scores of cousins, uncles and aunts — were killed. The orphaned sisters were fortunate enough to have relatives in England to take them in. By their teens the sisters came to America and remade themselves — marrying, bearing children, leading full lives. While Bea's post-war years have not been tragedy-free, she's found meaning in life and dedicated herself to educating others.
--------------------------------------------------
Based in Omaha, the Institute for Holocaust Education provides support to Holocaust survivors in its community and provides educational resources, workshops, survivor testimony, and integrated arts programming to students, educators and the public.