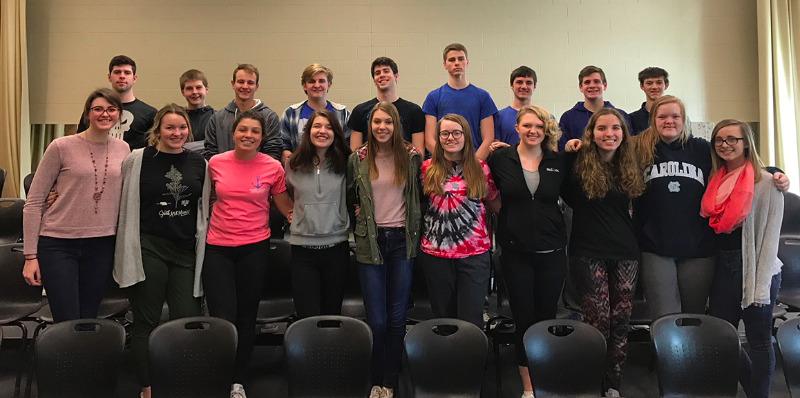 Congratulations to 19 Warrior vocal musicians for being selected to a variety of state, regional, and national honor choirs during 2017-2018!
Multiple WHS students selected for various state, regional & national honor choirs in 2017-2018
Aaron & Isaac Redding make school history with acceptance into prestigious ACDA Regional Honor Choir in Chicago
Throughout the school year, many Wahoo students prepare and audition for honor choirs. These are ensembles made up of selected students from around the state, region, or country.
The students selected will have completed often rigorous auditions, for which they prepare outside of the school day. If selected, the students travel to the host venue, rehearse with a guest clinician, and perform a concert, filled with challenging music. Only the most dedicated and talented students are chosen for these elite ensembles, and it is a not only a wonderful experience, but a great source of pride for those who participate.
The students return to Wahoo better musicians, inspired to keep achieving and leading their own choirs. Listed below are the students who have been selected for various honor choirs this year. Congratulations to all on their exceptional achievements!
• UNK Honor Choir: Caleb Groff, Isaac Redding, Aaron Redding, Jack Krenke, Braedenn Olson, Lara Celesky, Austin Schneider, Riley Johnson
• Wesleyan Honor Choir: Caleb Groff
• Doane Honor Choir: Isaac Redding, Aaron Redding, Kristin Callan, Caleb Groff
• Midland University Honor Choir: Alyssa Dunkle, Cadie Mattson, Lara Celesky, Madison Bittleston, Gabi Girmus, Alyson Bartels, Cali Rampendahl, Julianne van 't Hul, Lily Ellis, Parker Barnes, Noah Pestal
• ACDA Regional Honor Choir: Isaac Redding, Aaron Redding (This is the first time a Wahoo student has ever been selected for a regional choir. For this highly competitive and extremely rigorous opportunity, the Redding boys will travel to Chicago in February for a 4-day rehearsal process during the American Choral Directors Association Regional Conference. Fewer than 10 students from Nebraska high schools were accepted into this ensemble.)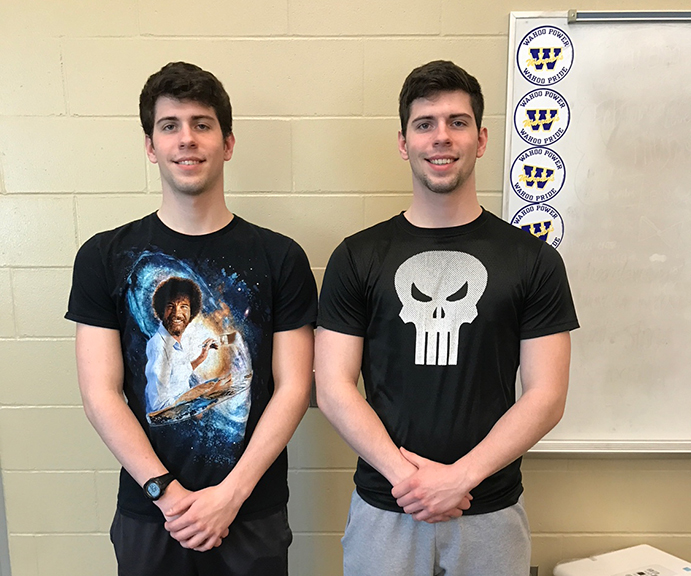 Congratulations WHS seniors Aaron (left) and Isaac Redding: Wahoo's first students to be selected for the prestigious 2018 American Choral Directors Association (ACDA) Regional Honor Choir. The Reddings were two of fewer than 10 students chosen in Nebraska for this ensemble!