Eighteen WHS students competed in the Dec. 2 Academic Decathlon scrimmage at Gross Catholic High School in Bellevue. The Warriors came home with 6 individual medals, and a first place team finish in the Super Quiz Social Studies competition!
Warrior AcaDeca brings home 6 medals & Super Quiz Gold from Dec. 2 Gross Catholic Scrimmage
Wahoo prepares for Jan. 20 regional competition @ Midland University
As sure as Kilimanjaro rises like Olympus above the Serengeti . . .
The WHS Academic Decathlon class has been studying all aspects of Africa (the 2017-2018 assigned topic) since the beginning of the school year.
The team participated in a scrimmage on Saturday, Dec. 2 at Gross Catholic High School in Bellevue. The highlight of the day consisted of the Warrior Super Quiz team winning first place in the Social Studies competition, beating a very talented Mount Michael team by one question!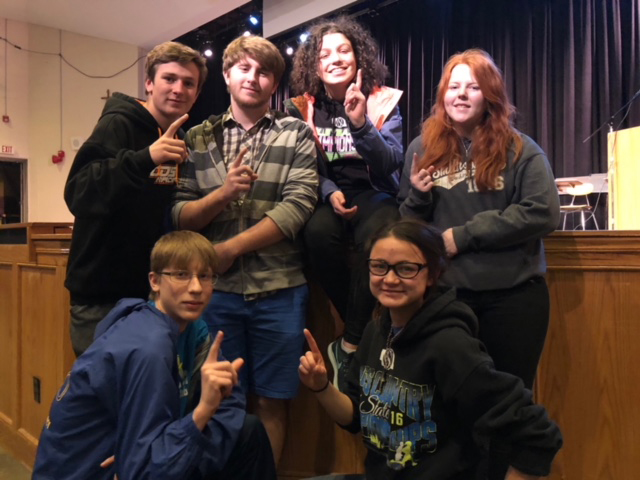 The Warrior AcaDeca Super Quiz team took 1st place out of all small schools at the Dec. 2 Gross Scrimmage!
Top row (from left): Josh Luedtke, Jacob Martinal, Julianne van 't Hul, Cheyenne Moore. Front: Noah Polacek, Zoe Christenson.
In addition to their Super Quiz Gold, congratulations to the following students who also brought individual medals: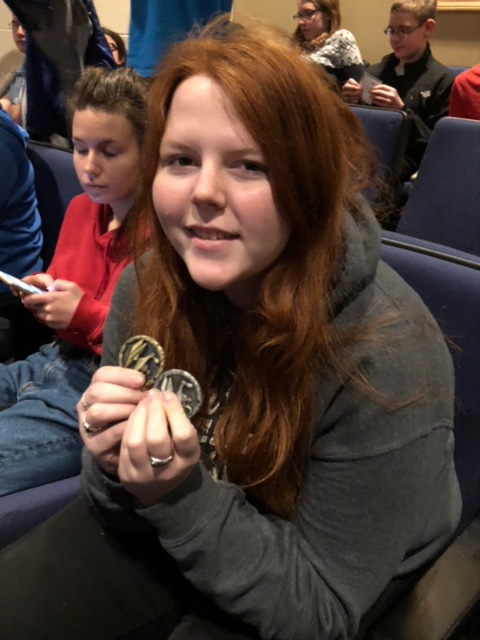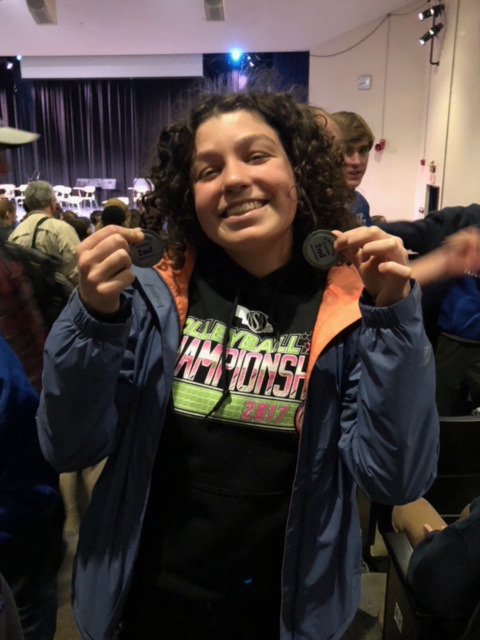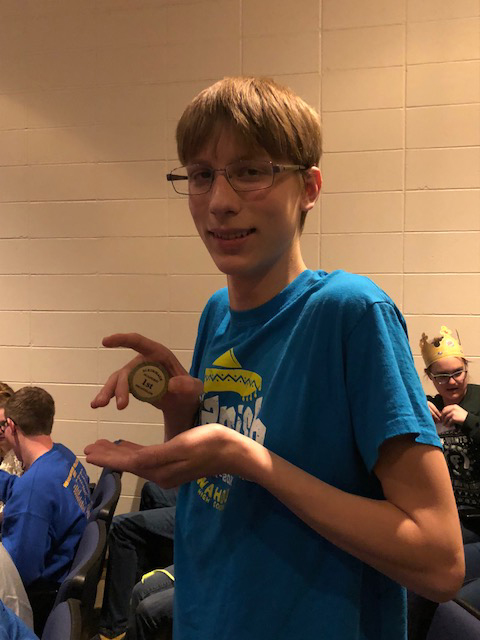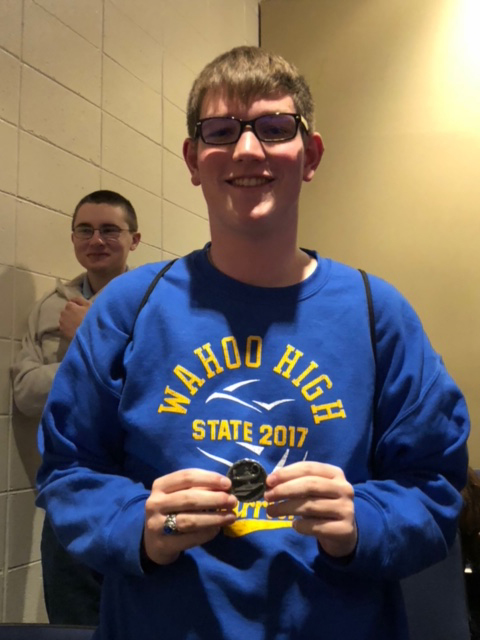 Clockwise from top left
• Cheyenne Moore (Scholastic): GOLD in Music, SILVER in Economics
• Julianne van 't Hul (Varsity): SILVER in Music, SILVER in Economics
• Jackson Taylor (Novice): SILVER in Economics
• Noah Polacek (Honors): Wahoo's overall TOP SCORER
For those not familiar with the Academic Decathlon, it is a national, ten-event scholastic competition for teams of high school students. Each high school team consists of six students: two Honors students ("A" GPA), two Scholastic students ("B" GPA), and two Varsity students ("C" or below GPA). (At State, teams are increased to three students per category.)
The purpose of the United States Academic Decathlon (USAD) is to develop and provide academic competitions, curriculum, and assessment to promote learning and academic excellence through teamwork among students of all achievement levels.
The 2017-2018 Academic Decathlon topic of study is Africa. Students have spent the school year studying the following:
• SCIENCE: The science topic is an introduction to the biology of infectious diseases, with an emphasis on diseases that have had a significant impact on Africa.
• LANGUAGE & LITERATURE: The literature curriculum includes critical reading, one long work of literature, and selected shorter works. The long work of literature is the novel Things Fall Apart by Chinua Achebe.
• ART: The art curriculum includes a section on art fundamentals and largely focuses on African art.
• MUSIC: The music curriculum provides an introduction to the music of Africa.
• SOCIAL SCIENCE: The social science curriculum provides an introduction to the history of Africa, with an emphasis on West Africa.
• ECONOMICS: The economics curriculum covers fundamental economic concepts, microeconomics, and macroeconomics, and also includes a thematic section on African economic history and development.
• MATHEMATICS: The mathematics curriculum covers general mathematics, geometry, and an introduction to differential calculus.
Wahoo AcaDeca now prepares for its regional competition, which is scheduled for Saturday, Jan. 20, 2018 at Midland University. The top 20% of all competing teams will then advance to the State Final on Feb. 16-17 at Bellevue University. At State, in addition to the seven academic areas, students will also compete in an essay competition, speech competition (prepared and impromptu), and a personal interview competition. The Wahoo team has qualified for State for five out of the seven years it has competed.
Congratulations Warrior AcaDeca on a great performance at the Gross Scrimmage, and good luck at regionals!