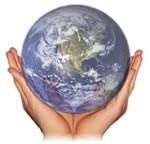 WPS Library Media Centers
Learn to Manage the World at Your Fingertips!
David Privett
District Media Specialist
(402) 443-4332 ext. 3232
dprivett@esu2.org
-------------------------


The media centers of the Wahoo Public Schools will use the American Association of School Librarians' (AASL) Standards for the 21st-Century Learner to guide K-12 information literacy instruction, library collection development and technology/database purchases.
As stated in these standards, the students of Wahoo Public Schools will "use skills, resources, and tools to: 1. Inquire, think critically, and gain knowledge; 2. Draw conclusions, make informed decisions, apply knowledge to new situations, and create new knowledge; 3. Share knowledge and participate ethically and productively as members of our democratic society; 4. Pursue personal and aesthetic growth" (AASL, 2007).
LINKS:
Accelerated Reader
APA/MLA Research
Book Club
Databases
E-Books
Golden Sower Nominees
Government Resources
Newspapers & Periodicals
Procedures (Selection/Intellectual Freedom/Weeding)
Reference Resources
Search the Library
Teacher & Student Online Resource Center
Useful Web Sites
Video Conferencing
-------------------------
The mission of the Wahoo Public Schools' Library Media Centers is to support and enhance the research, informational, reading, viewing, and instructional needs of the staff and students of the district.
The WPS Library Media Centers will provide user-friendly access to personal, academic, and professional information in a variety of formats, and provide active instruction on locating and using this information, with an emphasis on critical thinking to evaluate the validity and reliability of information accessed, especially Internet resources. 
The Library Media Centers strive to be the intellectual center of our schools, linking the school community to an ever widening circle of literature, knowledge, and information.
-------------------------------------------------
In today's digital age, the challenge for students is no longer finding enough information; rather, it's learning how to research wisely and wade through the endless amount of information available in order to find the most valuable pieces. Students today are lucky in that they literally have access, at their fingertips, to almost any information they could ever want, but it definitely takes skill and practice to find it among an incredible amount of junk that will come with it.
At the elementary level, we are in the process of developing a curriculum that strives to meet this objective. At the secondary level, I will attempt to make it to as many English/Social Science classrooms as possible to provide instruction over finding information as efficiently as possible. I will also place emphasis on PROPERLY using the internet to find valuable, valid information (Remember, in research, VALIDITY is everything!). This is not accomplished by browsing through results 1-10 of a Google search that has yielded a list of 165,000,000 results.
It is also important that you learn to use both the MLA (Modern Language Association) and APA (American Psychological Association) research formats to properly cite the information you use in your research. I will share easy-to-follow resources for using both of these formats, and keep updated manuals available by the library computers for your reference.
Please feel free to contact me at any time to answer any questions, to review some basic information literacy skills with you, and to assist you in finding the information you need, whether it be for academic and personal reasons. And, as always, if you have any suggestions for how we can improve the media center (books you would like to see added to the library, a great web site you have found that could be linked on this page, etc.), please share them with me. My goal is to make sure every student graduates with the information literacy skills needed to be successful in his/her personal and professional life.